limited edition Wryst Shoreleine Wryst collections pre-orders
Published : 08/22/2015 15:37:44
Categories : Wryst Swiss Watches News
Limited Edition Swiss watches Wryst for 2016 collections pre-orders
Pre-order today your limited edition watch Wryst Shoreline 2016
The limited edition Swiss watches Wryst Shoreline LX4 and LX5 now out of stock are coming back in 2016. At the time of this post, all 50 of these sport watches produced in 2014 are now sold. Nevertheless, more are coming your way!
Since 2012 the success of the atypical designer sport watches inspired by motorsports and extreme sports is constantly growing. Due to high demands for the next year Wryst Isle of Man TT special edition, it is now also possible for existing and future customers to place orders for the thought after brushed stainless steel Wryst Shoreline LX4 and luxurious rose gold Wryst Shoreline LX5.
Wryst sport watches are highly exclusive and at the upcoming of 2016 collections announcement, the Swiss brand released pre-orders of the remaining watches to complete the series - Only small production of a hundred timepieces will ever see the daylight.
Sport Watch Wryst Shoreline LX4 Brushed Stainless Steel In Stock 2016: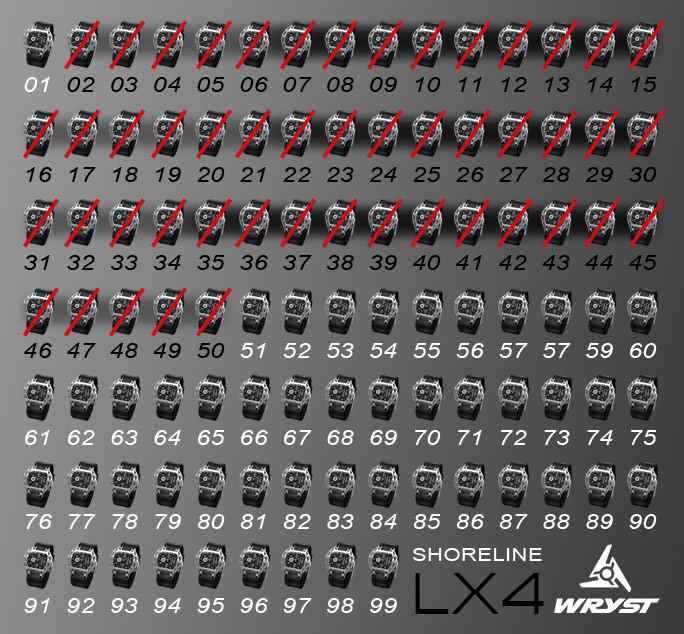 Customer reviews for this watch:

rating 5/5
12/18/2014 - A really very nice watch,sophisticated an trendy.Thank you ,Joanne!
Victor Alex.

rating 5/5
11/16/2014 - Most sporty watch in my vast collection of Swiss Made timekeepers! Looks better with the silicone strap. Thank you again, Blair.

.
Sport Watch Wryst Shoreline LX5 Polished Rose Gold In Stock 2016: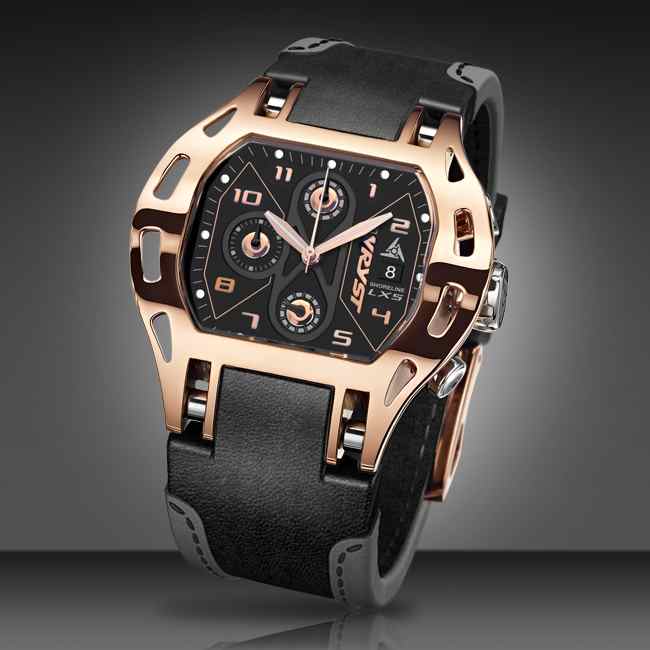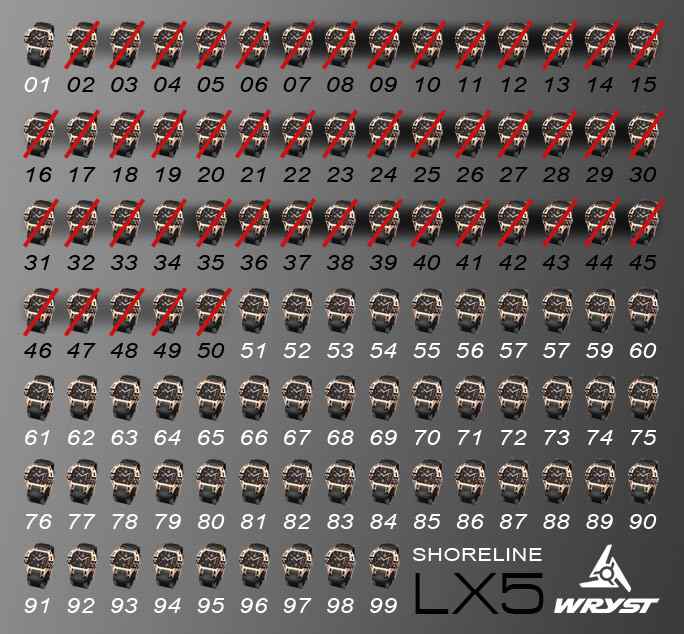 Customer reviews for this watch:

rating 5/5
10/14/2014 - Stunning watch! Great value - 1/100,000,000 thanks to a limited run of just 99 pieces! Many thanks to Jo for her prompt, efficient and advisory assistance. Gonna add the top of the range automatic asap! Dave W.


rating 5/5
09/10/2014 - Just a fantastic watch, stunning design all the way! Norman

.
When will I receive the watch pre-ordered in 2015?
Both references Shoreline LX4 and Shoreline LX5 are under production and will be available in stock first quarter 2016. We can not give an exact date but the Swiss watches are scheduled to be ready for February 1st. Feel free to use the voucher coupon FREE SHIPPING which can be used in your cart. As soon as the references are re-stocked, we will contact you to double check your address details before the shipment.
Which watch from the Shoreline collection can I purchase today?
A few remaining polished gold sport watches Wryst Shoreline LX6 are still available. These stunning gold plated watches are offered either with a black genuine cowhide leather strap with white side lining, a black silicone strap or a white silicone strap. Should you require to purchase one of this luxurious Swiss timepieces please feel free to contact us and we will gladly give you an updated list of the serial numbers available at that time: sales(@)wryst-timepieces.com
Gold Sport Watch Wryst Shoreline LX6 Polished Gold - In Stock: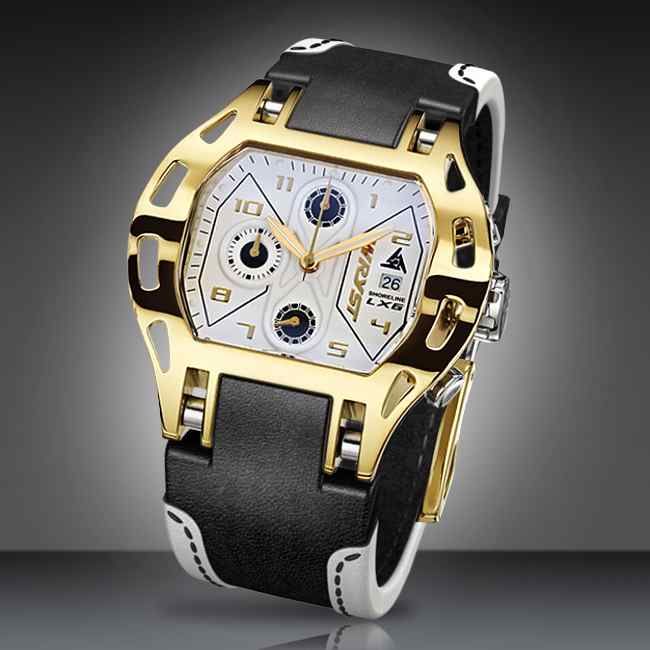 Wryst manufactures ultimate lifestyle sports watches combining watchmaking and Motorsports/Extreme Sports in the Swiss traditions. The timekeepers produced exclusively in limited editions are at the forefront of innovative fashion designs.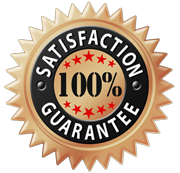 Share this content
Add a comment
1 comments