Luxury Gold Wryst Swiss Watches for Men Shoreline
Published : 04/14/2016 13:33:46
Categories : Latest Wryst Watches News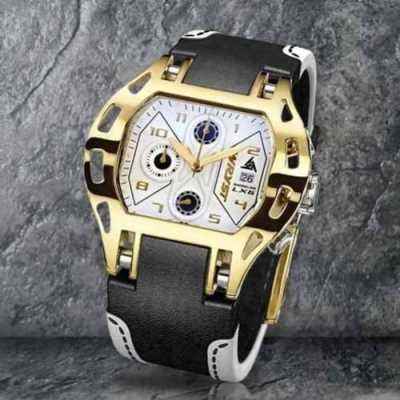 Luxury Gold Swiss Watches for Men Wryst Shoreline back in stock
The luxury gold Swiss watch collection "Shoreline" is back in stock from April 18th, 2016. Offered exclusively in limited editions of only 99 pieces, all 50 of these sport watches produced in 2014 were sold out within only a few months. Therefore the complement of remaining timepiece finalizing the exclusive editions of 99 Swiss watches is available and in stock pretty soon. These watches will soon be gone forever.
Wryst Timepieces Just More Luxurious
Sitting at the forefront of innovative luxury fashion designs, the unforeseen Wryst design that made the success of the brand is also available with a more luxurious and glamorous version. Either in Rose Gold for the LX5, Yellow Gold for the LX6, or Simply Plain Brushed finish for the LX4, choose to stand out from the crowd in a world every day faster. The ultimate fashion accessory is available only for a short period.
Luxury Rose Gold Swiss Watch Wryst Shoreline LX5
The perfect fashion accessory for men
Wryst manufactures ultimate lifestyle sports watches with refinement, elegance, and charisma. In a growing competitive market, the Swiss brand demonstrates everything is still possible within creativity and innovation. Combining unforeseen design creations and agile craftsmanship, the watch manufacturer produce unique watches for men like no others within the world's famous Swiss traditions./p>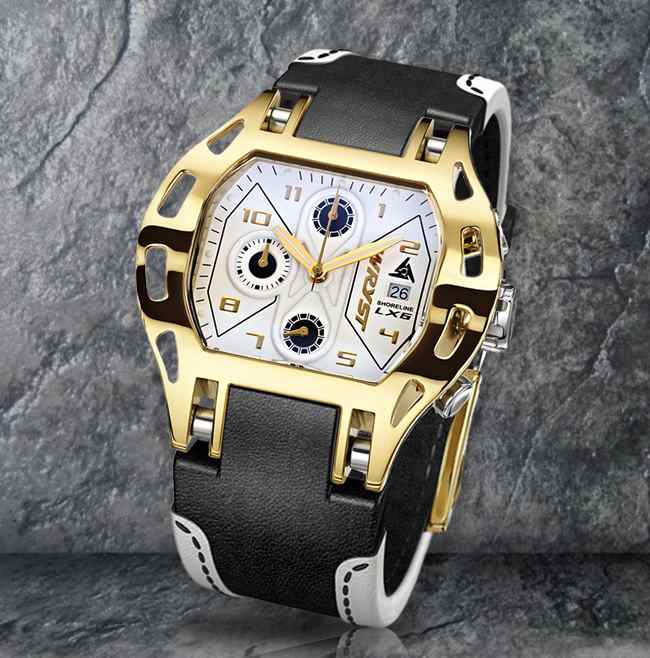 Luxury Swiss Gold Watch Wryst Shoreline LX6
Brushed Stainless Steel Men's Watch Wryst Shoreline LX4 Technical details:

Swiss Ronda 3540D Quartz Chronograph, five jewels
Grade 516L Stainless Steel case and buckle
Rose gold plated, yellow gold plated or brushed finish
Shatter-proof K1 mineral crystal with AR coating
Choice of silicone or Alcantara straps
Water-resistant 100 Meters
45 mm case size with 22 mm buckle
1 Year manufacturer warranty
Add a comment
4 comments