Luxury Rose Gold Swiss Watch Wryst Shoreline LX5 sold-out, Most Exclusive Limited Edition Watch Ever
Published : 03/06/2015 08:18:47
Categories : Wryst Latest News
Luxury Rose Gold Swiss Watch Wryst Shoreline LX5 sold-out.
Most Exclusive Limited Edition Watch Ever
The rose gold luxury Swiss sport watch Wryst Shoreline LX5 produced in limited edition of 99 pieces is now sold out and discontinued. Today, the reference LX5 has become more special than it has ever been. The watch brand Wryst thrive to provide some of the most avant-garde looking timepieces in limited series for a unique feel of exclusivity. Have you ever spent hours on internet trying to find "THE" watch that you have always wanted? How frustrating to know it is not possible to buy one anymore? Does that not make you anxious knowing other people can enjoy wearing the watch of your dream and you can do nothing about it but regret you did not see it before...?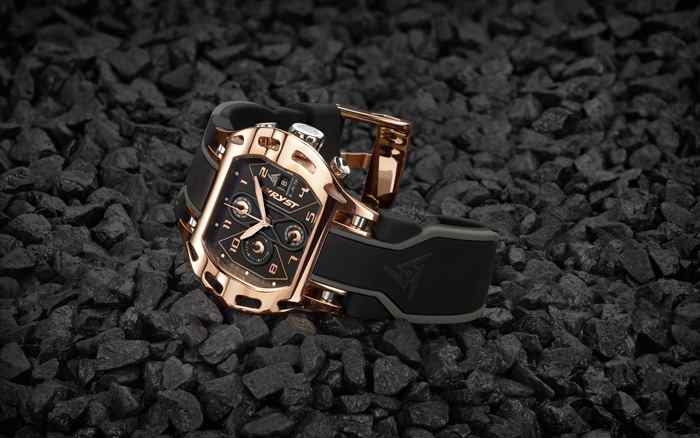 Swiss Rose Gold Watch Wallpaper in High-Resolution
A Swiss Watch Defying Standards of Value for Money
The Shoreline 'LX' luxury watch collection has initially been developed for individualists with energy, style and charisma. Built and manufactured in the Swiss traditions, Wryst Timepieces excel watchmaking and redefine elegance and refinement with the polished rose gold Shoreline LX5. The timepiece are sold exclusively online through the official brand's boutique avoiding unnecessary costs for retailers and distributors, in order to keep an affordable and realistic retail price. During the summer 2014, the Swiss brand enhanced the LX5 references with a new genuine quality leather strap in black and grey assorted with the dial design.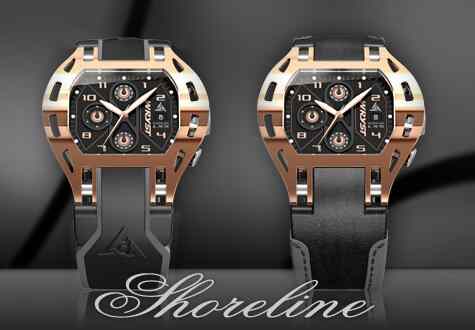 More New Limited Edition Watches Released in 2015

This year in 2015 Wryst is thrilled to still offer only limited edition watches with the recent release of the new collection "Ultimate". Discover more HERE about the new colorful Extreme Sports-inspired watches of which only 99 pieces will only ever exist. With each timepiece engraved with its serial number on the case back you know no one will ever wear the same watch than you do.
Contact us at sales@wryst-timepieces.com for any particular serial number request
Share this content
Add a comment
4 comments