Latest luxury watches online for men with alligator bracelet
Published : 09/06/2019 12:10:51
Categories : Wryst Swiss Watches News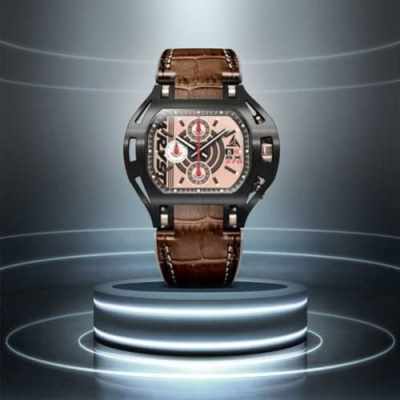 The New Wryst Luxury Leather Bracelets
Three New Handmade Leather Bracelets Are Now Available
The latest luxury watches online with leather bracelets for men. Three new references are now available: The quartz Wryst Force SX270 with brown alligator leather bracelet, the Wryst Racer SX1 Automatic with black alligator bracelet, and the Wryst Racer SX4 Automatic with black Carbon Fiber leather bracelet with red sides and stitches.
100% HANDMADE
These highly complicated 3-layered integrated bracelets with double stitches are 100% handmade. The top layers, sides layer, and back are in three different pieces of leather. These are cut, assembled and stitched by hand.
Brown Alligator Look for the Luxury Watches Online Wryst SX270
The Swiss Quartz Chronograph collection FORCE is now including the stunning watch Wryst SX270 with a luxurious new brown alligator bracelet. This latest luxury watches online release will satisfy the most demanding individualists of our discerning clientele. The comprehensive soft quality new bracelet integrated to perfection against the watch body has grey leather sides, black and grey stitches, and black leather back. The Swiss brand has opted for an all-handmade production. Every detail is meticulously cut, assembled and stitched by hand from the best quality leathers.
Wryst Force SX270 Chronograph:
Latest Addition to the Luxury Automatic Watches Wryst RACER:
Black Carbon Fiber Leather Bracelets with Red Stitches
Another new addition to the Automatic Racer collection is the black Carbon Fiber leather bracelet for Wryst Racer SX4 with red edges and red stitching. The luxury watches online with black DLC looking even more motorsport-inspired than ever SX4 are brutalized by this unique three-layers black bracelet. The carbon fiber material is a definite asset across the board for racing cars, supercars, and hypercars. It has many features, such as high stiffness and strength, lightweight, and corrosion-resistant. The incredibly resistant material suits to perfection the already racing-inspired black Racer SX4 luxury watches online.
This particular black Carbon Fiber look will also match to perfection the now discontinued and sold-out quartz Chrono Wryst TT watch. A ruthless sports watch in black, yellow, and red. Perfectly assorted to the red stitches and sides of this leather bracelet.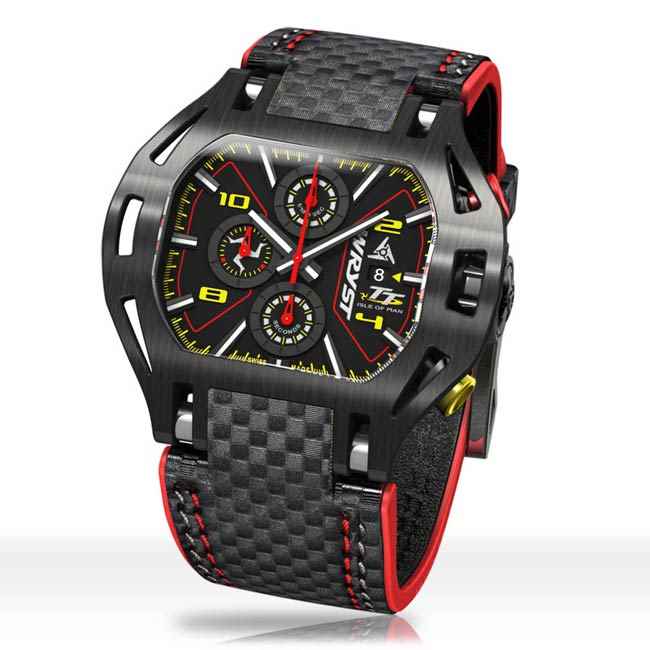 Black Alligator Leather Bracelets to Enhance the SX1 Feel
Lastly, the stunning brushed stainless steel Wryst Racer SX1 Automatic feature a soft and comfortable black alligator bracelet. More plain and casual, this reference is by far the most successful reference of the Racer limited editions. Only 75 pieces are produced, giving you less time to take the jump and purchase yours. Black on top and inside, this bracelet has grey leather edges. This color is contrasting well against the casual stainless steel feel of this timepiece with black dial. More bracelets will be revealed for other models from the RACER and FORCE collections soon.
At this time, the above three new straps are in stock on September 10th. Soon every version will be available for purchase directly in the luxury watches online boutique Wryst. Meanwhile, please contact us.
Share this content
Add a comment
3 comments