The new luxury sports watches collection WRYST SHORELINE revealed...
Published : 12/05/2013 11:01:49
Categories : Wryst Swiss Watches News
The new luxury sports watches collection
'WRYST SHORELINE' revealed...
Wryst Shoreline LX5 rose gold and LX6 yellow gold sports watches now revealed and released for pre-sales!
First stocks February 2014
Available in Swiss Made limited Edition of 99 pieces, the Wryst Shoreline luxury watch collection is dedicated to sportive individualists wanting to wear a very special and exclusive Swiss Chronograph. Ideal for outdoor activities such as water sports (Surf, kite surfing, windsurf...) and winter sports (snowboard, snow-kite, skiing...), the watches are an excellent compromise of strength and durability while totally exclusive and designed to stand out with class, style & charisma.
SWISS WATCHMAKING RENAISSANCE
Inspired by leisure sports and touring, WRYST SHORELINE collection pushes the boundaries of watchmaking with a totally disruptive approach and offering always more with extremely exclusive watches that no other Swiss luxury brand has ever produced.
The Wryst Shorlline LX5, Pink Gold case - black & pink gold dial, black/grey bi-color silicone strap.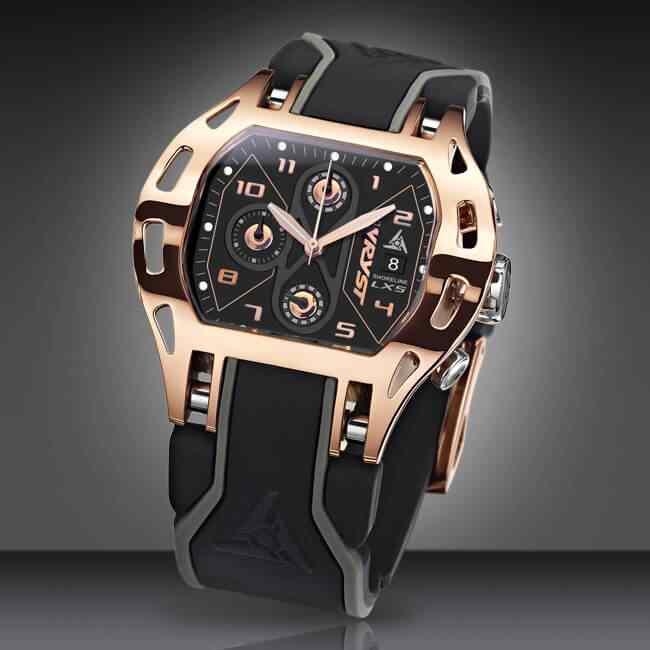 Pre-sales of this exclusive LX5 Pink Gold sport watch
The Wryst Shorlline LX6, Yellow Gold case - white, black & yellow gold dial, white silicone strap.
Share this content
Add a comment