SWISS MENS WATCHES
The swiss mens watches WRYST RACER, FORCE, ULTIMATE, and unisex ELEMENTS, listed above, are available and in stock today! The Swiss brand established since 2012 only produces exclusive small quantities of limited editions of 75 or 99 timepieces. The motorsport and outdoors-inspired watches are at the forefront of the luxury lifestyle.
The unique watch brand Wryst offers unusual and aggressive looking Swiss watches for sports with tough materials without breaking the bank. The "K1" shock-proof crystals, black DLC scratch-resistant coatings, and Sapphire Crystal are some of the hardest and most reliable in the watch industry. Choose to wear today a strong, durable, and reliable luxury Swiss sports watches dedicated to men and women and designed to match your everyday luxury fashion lifestyle.
WHY CHOOSE TO BUY A SWISS QUALITY WATCH WRYST?
Ask yourself: Would you prefer style over functions, or the other way around? The market is offering many plastic electronic watches in recent years, but they have many down sides, and they look cheap. Also, there are a lot of Swiss watches using poor quality black PVD coating, mineral crystal, and Japanese quality movements.
Wryst offers the best of both worlds: Durable and reliable quality sports watches Swiss Made for men and women with modern style and design.
Your style is who you are, through what you wear
Before someone can have an idea about who you are, they will first see your look. This evaluation includes your clothes, their style and colors, your face and hair, and also the accessories you are wearing. These consist of necklaces, earrings, bracelets, and even most importantly, your watch. However, most smart watches and digital sports watch have a black screen, which only activates when touched. Apple watch and Samsung gear have limited power, and they require to be charged nearly enough every day. You are also required to update it regularly and purchase a new one to keep up with new technologies.
Are you an individualist, or are you a follower?
People who have a personality usually choose very carefully what they wear.
In the world of luxury and fashion, no one ever wears a smartwatch. People who choose to wear them have very little to no style. The reason is, smartwatches have no style. They have only megabytes and electronic parts inside them. No pulse, no heart beating. Only just data, and it shows. You will find out you already have enough data and artificial intelligence inside your smartphone!
Your look is an important tool for your success. We offer luxury wristwatches with leather straps, and combinaisons of gold casing with white or black dial. Wear a stunning timing accessory you love and enhance your modern daily lifestyle at the same time. These dress watches are built in the Swiss traditions and much more affordable than other Swiss watch brands such as Tag Heuer, Patek Philippe, Audemars Piguet, Victorinox Swiss Army Watches, and Vacheron Constantin.
As opposed to a cheap electronic watch, an analog timepiece is like you. It lives through a heart. Whether these are Luxury watches with Swiss quartz movement, Chronograph Swiss movement, or watches with mechanical automatic Swiss movement.
"Wryst enhance your daily lifestyle and contribute to your success through stylish quality timepieces with unprecedented style".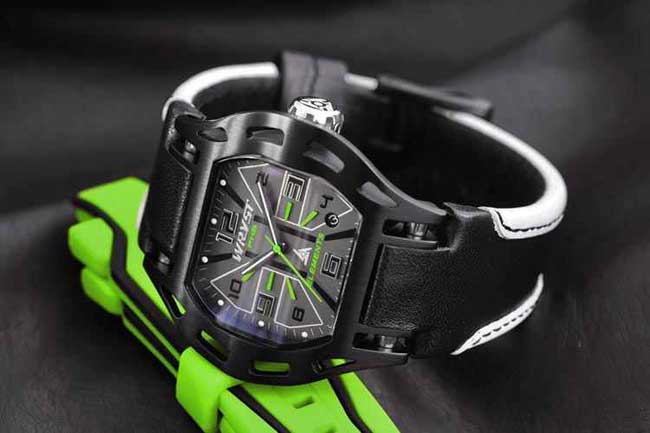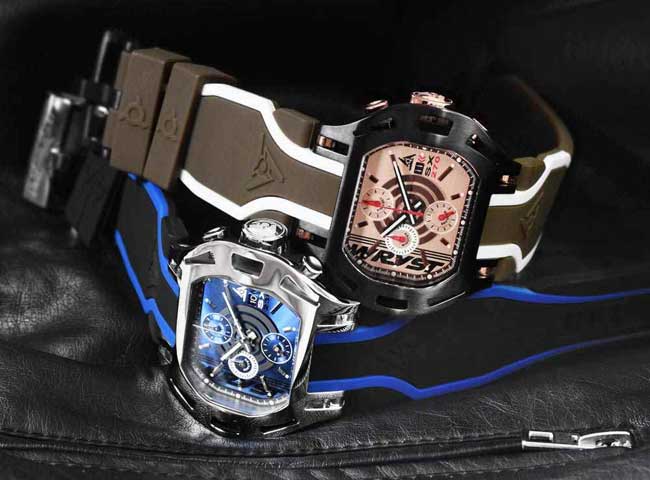 ENJOY LOOKING AT YOUR WATCH, FLAWLESSLY, AND EVERY TIME
All watches features include long-lasting battery life (For quartz movements), easy to read hour and minute hands with luminova, and several other extra features. The watch face offers wide dial window and most references provide the user with clear date function. Contact us should you decide to purchase one of the striking sports timepieces Wryst for your free shipping code.
In conclusion, we can demonstrate your style can improve with a quality, reliable Swiss watch. Also, smartwatches have very little to no style and a lot of functions already available with your smartphone. A strong personality and self-minded person will choose to wear a traditional luxury sports watch for men. Remember, your smartphone will process the data and be your communication companion. Your timepiece will make your personality more charismatic and will allow you to shine through every day.
A LONG-LASTING EXPERIENCE, WITH NO FUSS
Another interesting fact about the luxury Swiss mens watches offered by Wryst Timepieces: They are a long term investment dedicated to last for many years to come. The watch brand offers perfect production and assembly in the Swiss tradition. Every detail, every curve, material, and colors carefully chosen and designed with taste should please the eyes.
The watch series Wryst are also far from the mass production and regular supply chains. There is only one way to purchase a wristwatch: Online. This is the guarantee we can offer a professional and emphatic customer service up to your standards and expecations. No more waiting for spare parts or servicing your timepiece. We can guarantee one of the world's fastest and most friendly customer service.
CHOOSE A QUALITY TIMEPIECE WITH:
- Scratch-Resistant Sapphire crystal
- Screw-down crown holding tight against the case
- Water-resistance between 100 and 200 meters
- Ideally, an exclusive limited edition is always more unique
- A black scratch-resistant DLC coating
- Details, shape and all elements carefully designed in style
- A genuine intention to offer a reliable and durable wristwear experience!
Wryst, see time a new way.