WRYST celebrate the greatest show on earth
Wryst announced early in 2015 a very first partnership with the world of Motorsports and became the official timing partner of the fastest and most dangerous race in the world, The Isle of Man TT. For two consecutive years the Swiss watch brand is sponsoring the greatest show on earth and for this occasion has designed an exclusive special edition timepiece available first quarter 2016.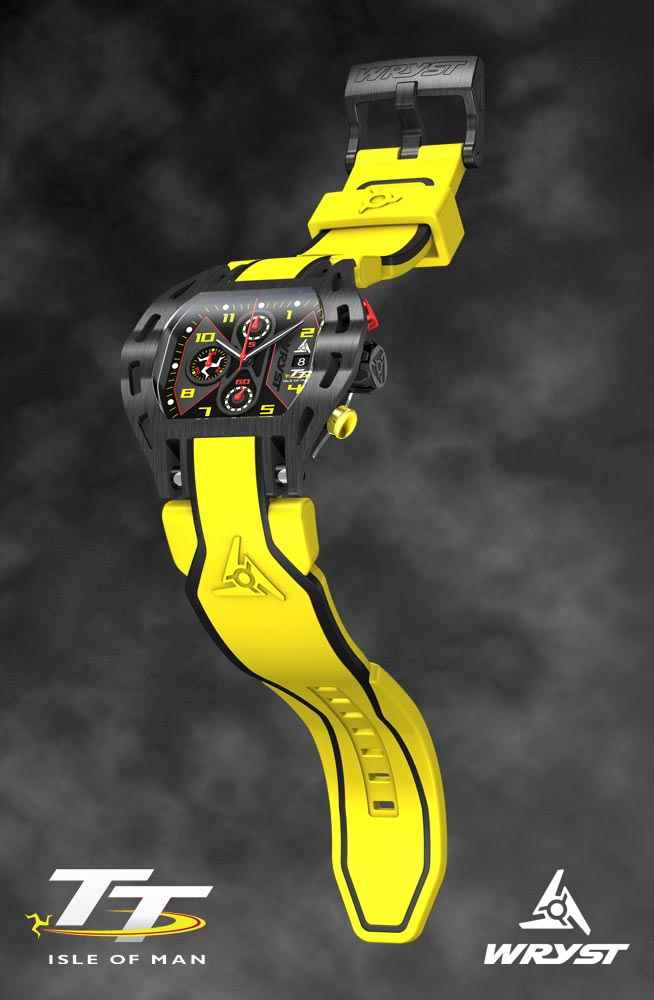 The watch benefits of the toughest grade 316 Stainless Steel coated with a scratch-resistant black DLC coating. This Diamond-Like Carbon technology used for race engine parts has the ability to provide incredible thoughness and hardness, changing the lifetime of black watches from one week to 85 years compared to PVD coating.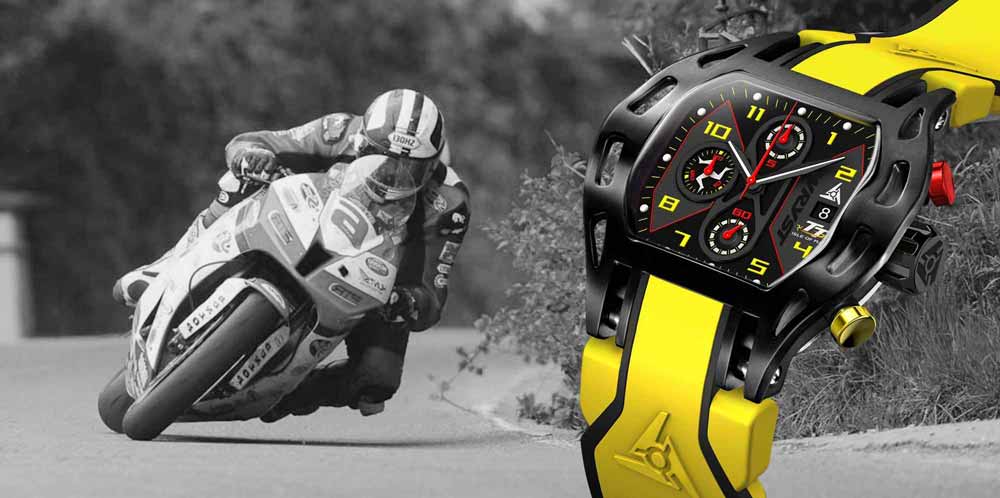 The watch case back features a 3D recreation of the famous three legs triskelion with the inscription 'Isle of Man TT' and each watch has a unique serial number and is engraved 'special edition.' The watch face is also printed with Isle of Man TT in the 9 hour chronograph minutes sub-counter.  The exclusive Swiss Made watches come either with a yellow or a bi-colour black and yellow high quality silicone strap. Isle of Man TT 2016 sports watch Wryst celebrate the greatest show on earth.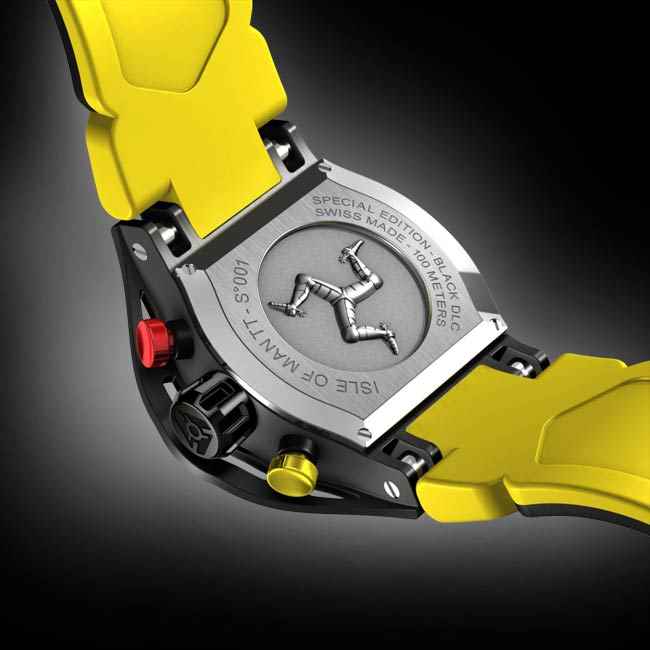 All winning riders of the Isle of Man TT 2016 races will be rewarded one of this exclusive luxury special edition Swiss sport watch with a design inspired by motorsports and extreme sports. Now official timing partner, the brand Wryst will be present during the 2016 event and showcase the latest collections.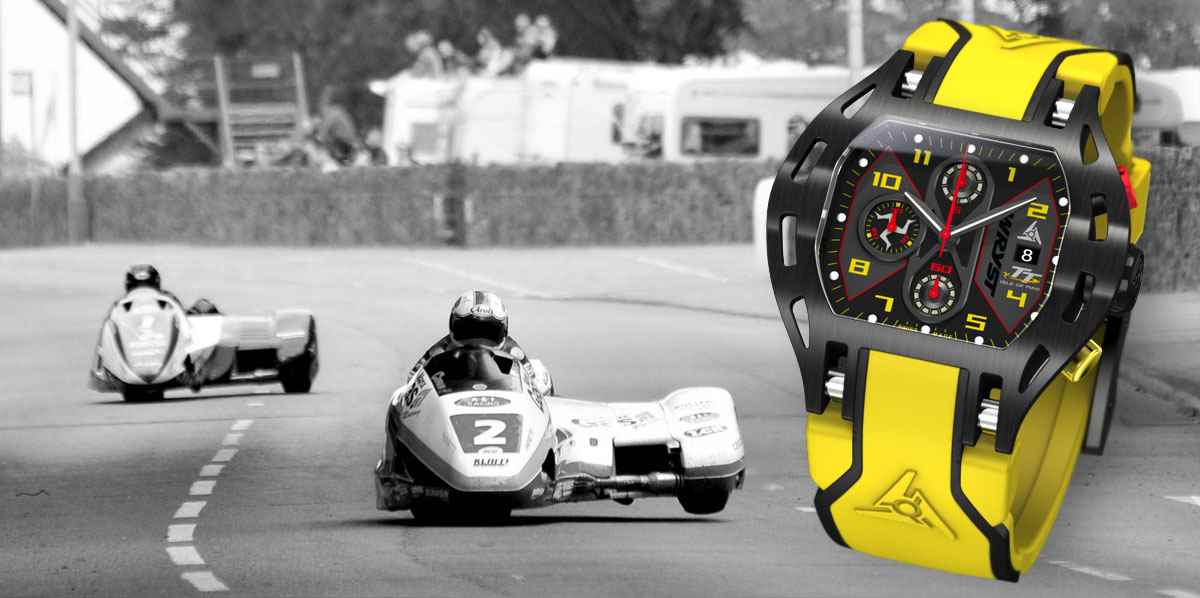 SPECIFICATIONS
- Isle of Man TT Special Edition with serial number
- Scratch Resistant Black 'Diamond-Like Carbon' coating on case, crown & buckle
- Case back with 3D engraved Isle of Man Triskelion
- Shatter-proof K1 mineral crystal with anti-reflective coating
- Red anodized top chrono pusher, yellow anodized bottom chrono pusher
- Water resistant 100 Meters- 45 mm case, 22 mm buckle
- Yellow high quality silicone strap for wrists between 160mm & 205mm
Retail: £758 GBP ($995 USD)