ELEMENTS SWISS SPORT WATCH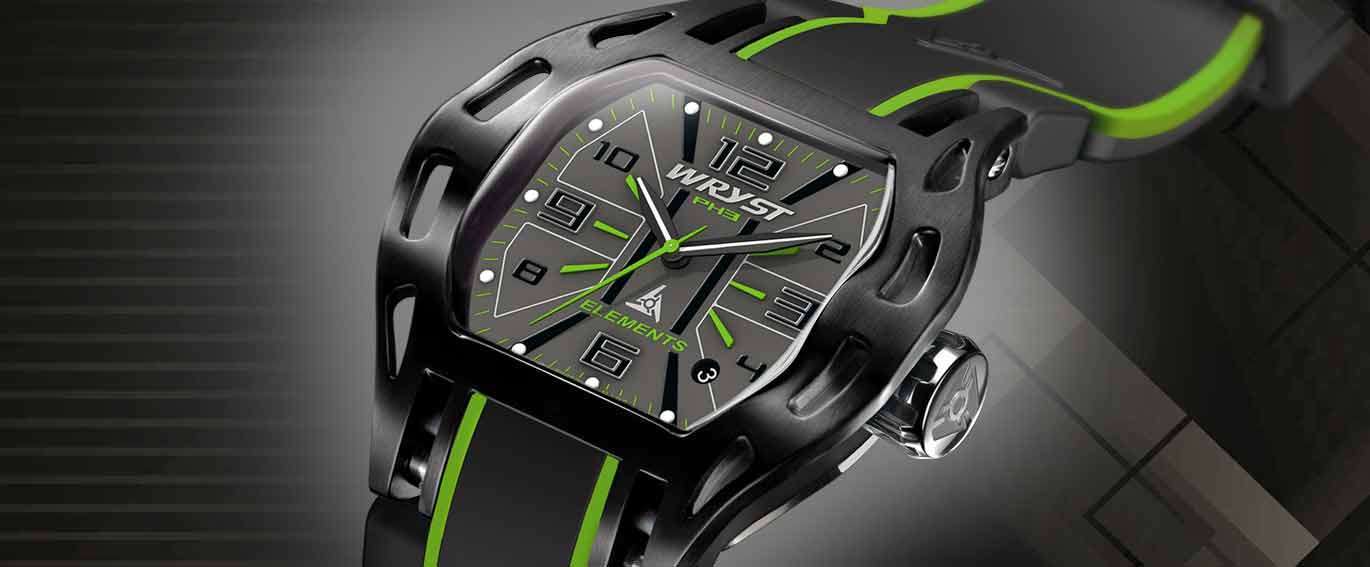 THE MOST RELIABLE SWISS SPORT WATCH OUT THERE
Buy today your Swiss Sport Watch designed for outdoor sports and motorsports produced in Limited Edition of 75pcs. The timepieces benefit of the hardest black Diamond-Like Carbon protection, the most scratch-resistant black coating for Swiss watches dedicated to outdoor sports and rough environment. The "K1" curved mineral crystal has proven to be more shatter-proof than sapphire crystal and more scratch-resistant than any mineral crystal. The sport watches also benefit from 100 Meters of water resistance with a screw-down crown, which is perfect for water sports.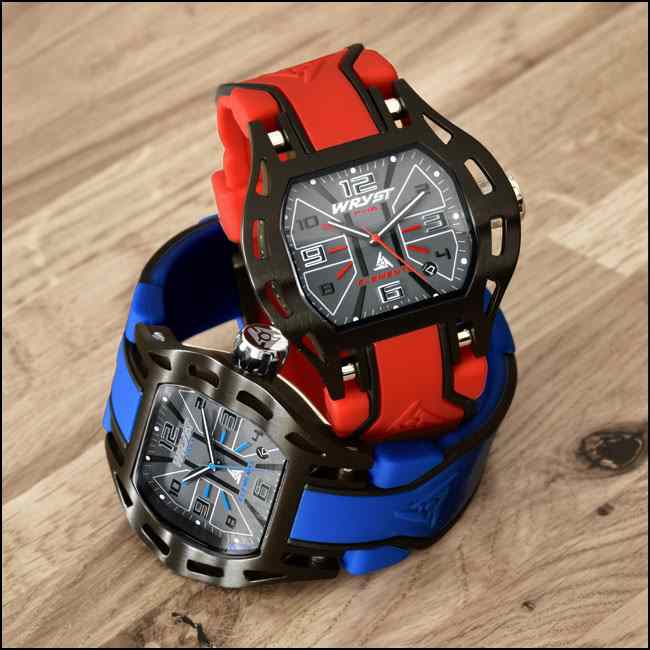 COLORFUL SWISS WATCHES FOR OUTDOOR SPORTS
The groundbreaking new watches from Wryst with black DLC casing and with green, yellow, orange, red, or blue accents will make you feel fearless. Each one of the ELEMENTS collection includes two different double injection quality silicone straps with dust-proof coating, and solid hard insert ends between the lugs. These are solidly attached to the watch body with an eight pieces screw set. Our customers are always stunned about the sports watches look on their wrist and how comfortable they feel.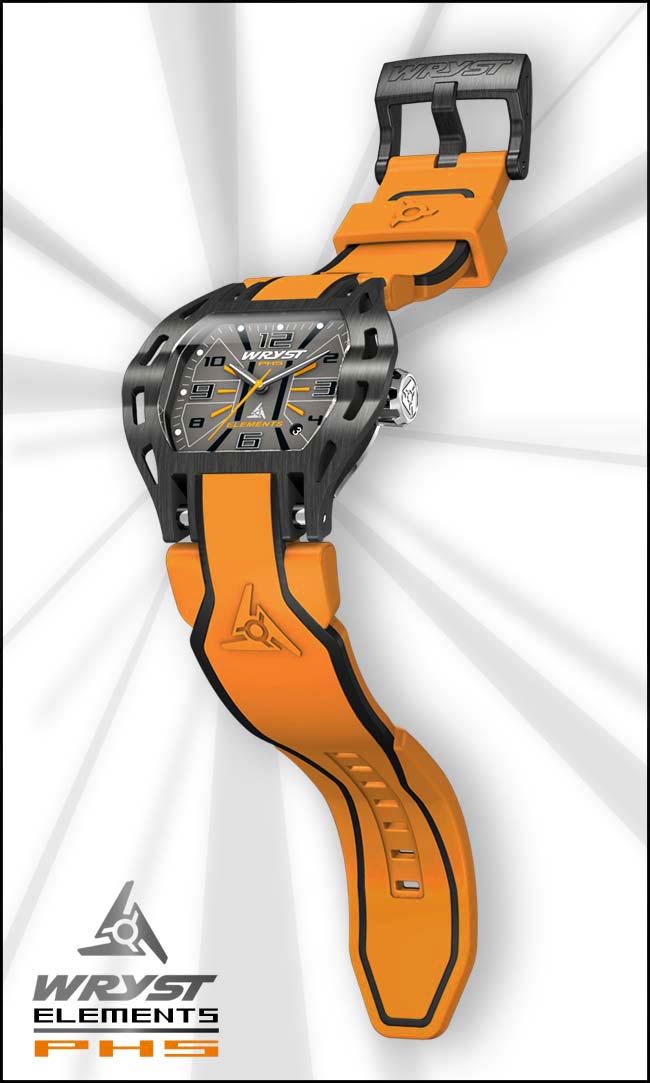 75 PIECES COLLECTIBLE LIMITED EDITION SWISS WATCHES
Most watch aficionados are always looking for rare and unique timepieces. Wryst only produces small series of the ELEMENTS Swiss watch. When the 75 timepieces of each reference become unavailable, it will not be possible to buy these particular sports watches. More than a luxurious object, all of the volume produced will be sold-out one day. It makes the aggressive-looking Swiss sport watches a secured long term investment.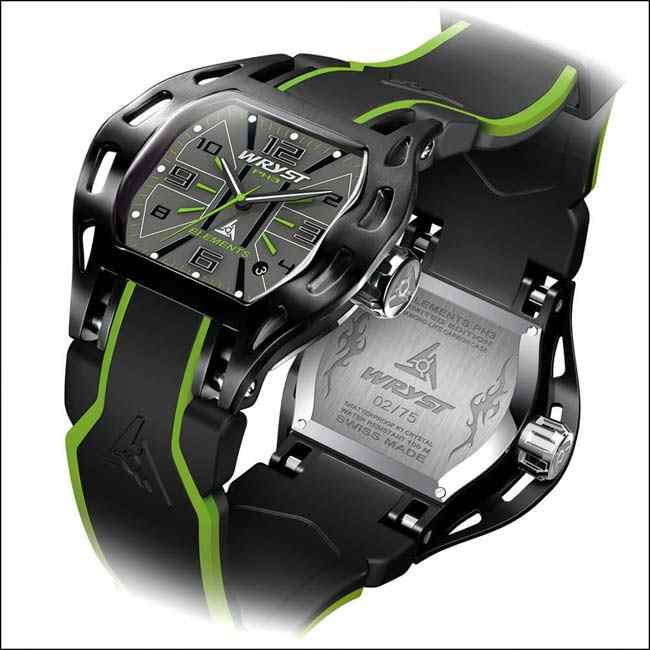 IDEAL FOR OUTDOOR SPORTS AND WATER SPORTS
The Wryst Elements Swiss sports watches are for tough sports, outdoors daily use, and unintentional shocks while looking sophisticated and stylish. These limited edition watches with a highly technical one-piece stainless steel case offer the most scratch-resistant "Diamond-Like Carbon" coating. This black protection increase lifetime and strength. This DLC is a strong selling point and a signature asset for the Swiss watch brand Wryst. A real achievement at this price range. The Wryst Elements collection with three hands and date also benefits of a screw-down system for the crowns. This secure even further the qualifying 100 Meters water-resistance for the ones living on the waves. Find the complete details on how to look well after your Wryst timepiece here.