Mens Racing Watches Motors | An Audacious Modern Racing Style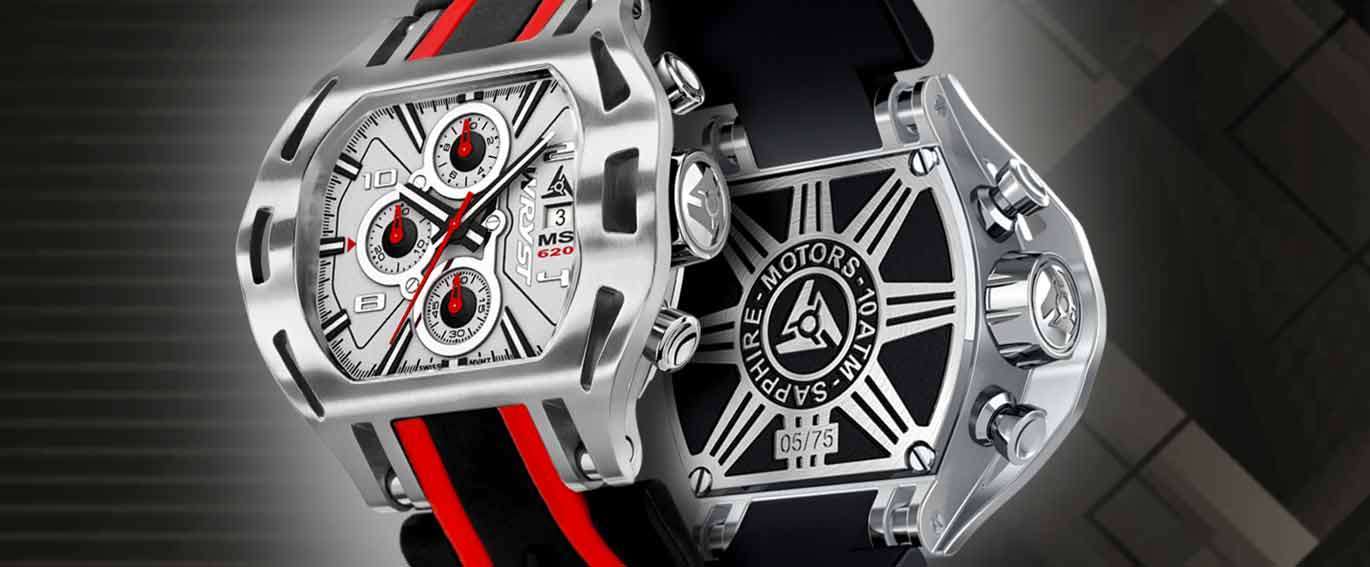 The New Wryst Motors Mens Watch Series
Audacious Watches for Modern Men
The chronograph racing watches Wryst Motors are modern, dynamic, racy, and ready to be your companion on the road or the racing track. Motorsport, Racing Sports, and Supercars inspire these unique limited edition watches for men.
Feel sturdy and loud with a quality Swiss quartz chronograph with precise timing features up to 1/10th of a second.
The new collection features different references, both only limited to a small production of 75 unique serial numbers.
The Motors are Back on the Track
Our previous collection of 99 units produced in 2015 did not stay in stock for long. This is why many years later, we have decided to produce these new Motors "second generation" but with brushed steel casing instead of the previous DLC casing in black.
Through the years, we have learned to know what our customers want, and if black is the new trend for watches, many of you still prefering a more settled feel in a simple brushed finish.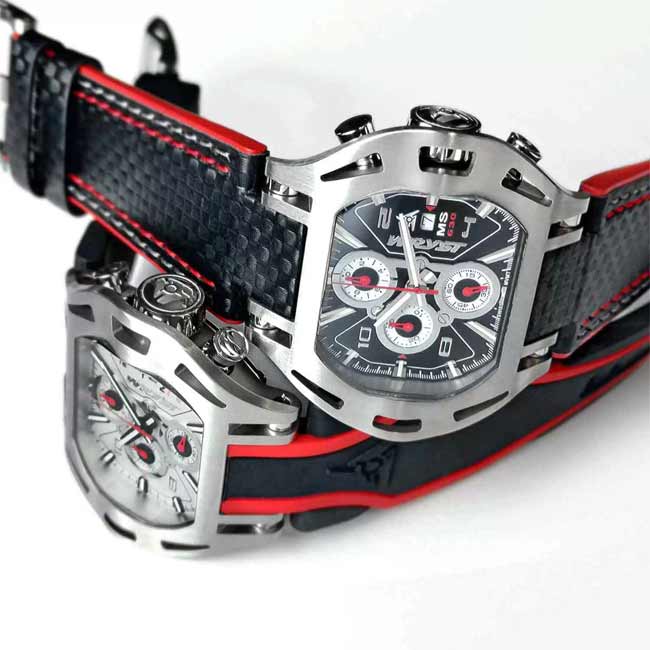 Different Dials Available
1/ The White Contrasted Dial
The first model Wryst Motors SX620 is dressed in a white dial with anodized hands and details, with hints of red colors for the smaller hands. The stop-watch hand is also in the color red. The hands offer clear reading with all lighting situations. Outgoing and bold, the 50mm size will satisfy people more interested in wearing an opulent watch with a strong feel.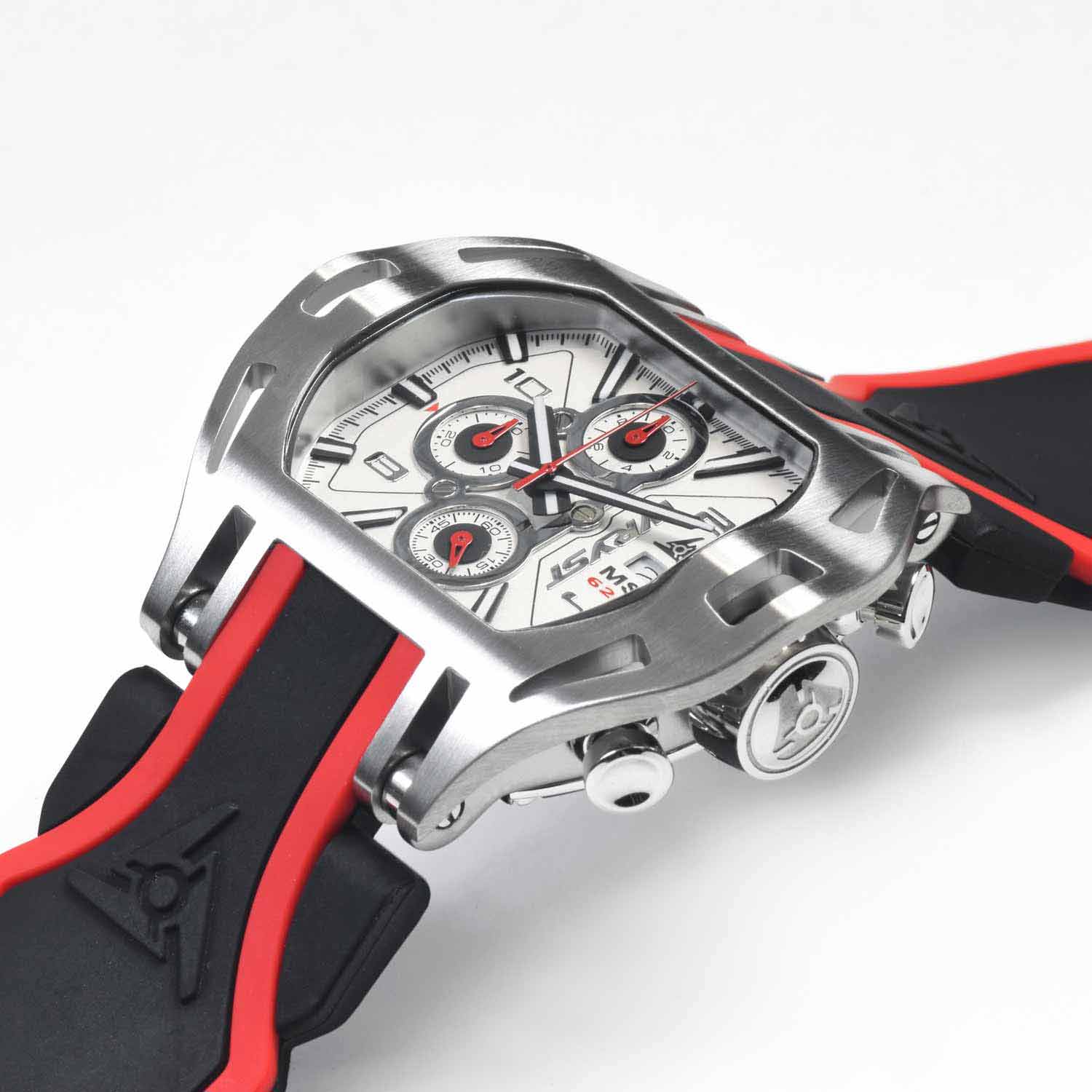 2/ The Darker Black Dial
This striking second version of racing watches Motors MS630 have a much darker feel with a black sating finish. This may well be the more attractive of the two versions. This version reminds more of the previous "MS3" version, the first ever Motors watch to become sold-out.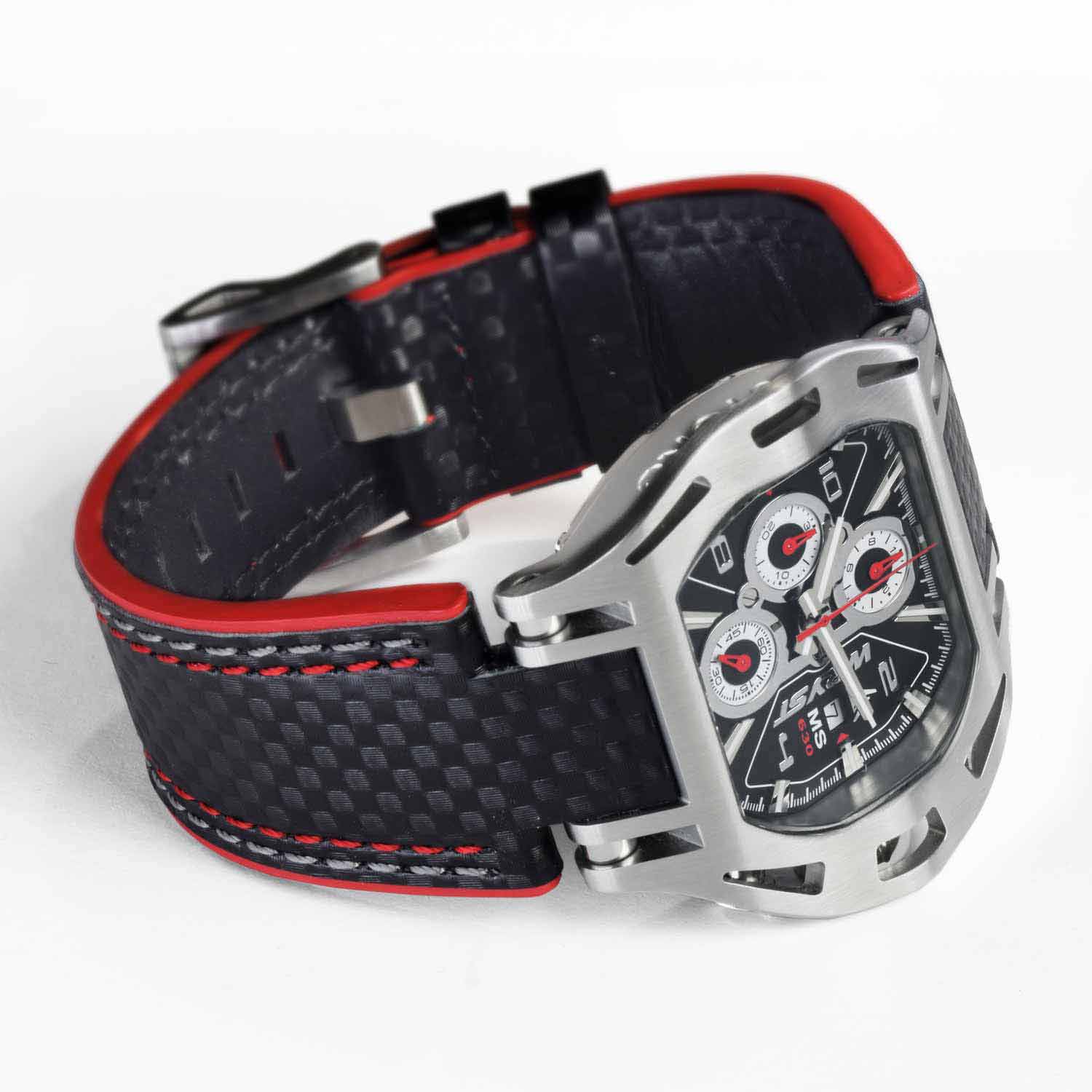 Two-Tone Daring Case Back
Our groundbreaking design for the back of the watch is ambitious. The circular polished finish offers a remembrance of an alloy racing wheel. The grooves and sculpted details on the case back are blackened to give a strong sense of depth.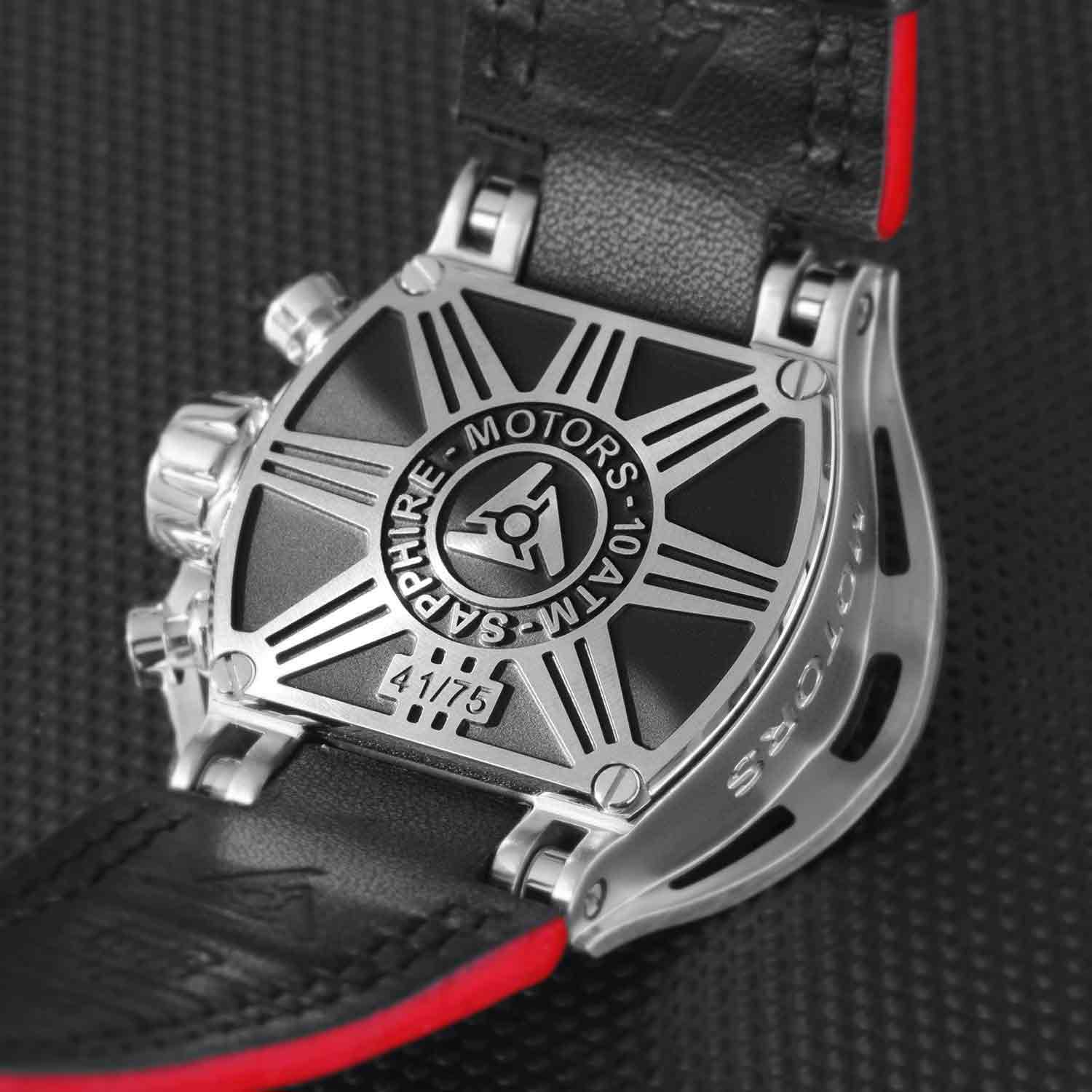 Domed Sapphire Crystal
The face of these mens racing watches is protected with a curved sapphire crystal with an anti-reflective coating. The shape is progressive and morphs a unique way into the double-waved case top.
In conclusion, the sophisticated manly look of these racing sports watch references is offered in different versions and all, including two different bracelets, are there to entertain with grace. You may want to choose your serial number, which is part of the offer. Please get in touch with our sales department to see if the number you would like to buy is available and in stock.
Watch the video of these limited edition racing watches in HD: