The new Wryst  TT watch Special Edition
We would like you to discover photographs of the forthcoming Wryst TT Special Edition of which we have just received the prototype. The watch is engraved "IOMTT" at 9 hour on the case side, the minute chronograph counter on the left on the dial is decorated with a print of the Isle of Man triskelion and under the date on the right is the logo of the iconic tourist trophy race. The back of the watch is engraved "S°001" and "Special Edition - Black DLC - Swiss Made - 100 Meters". On the center of the case back is an exclusive polished 3D engraving of the iconic IoM triskelion which has never been done before.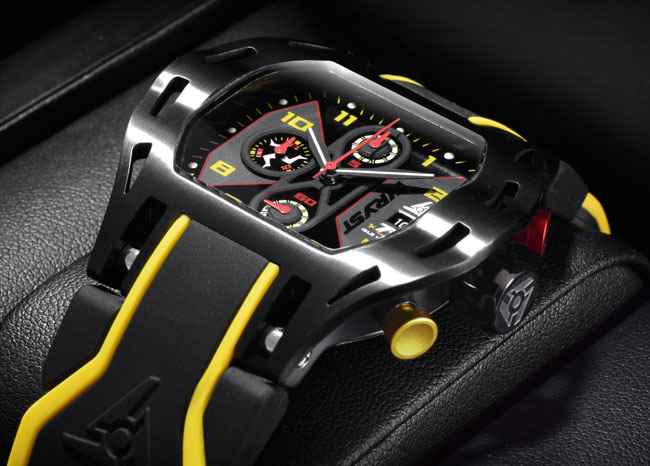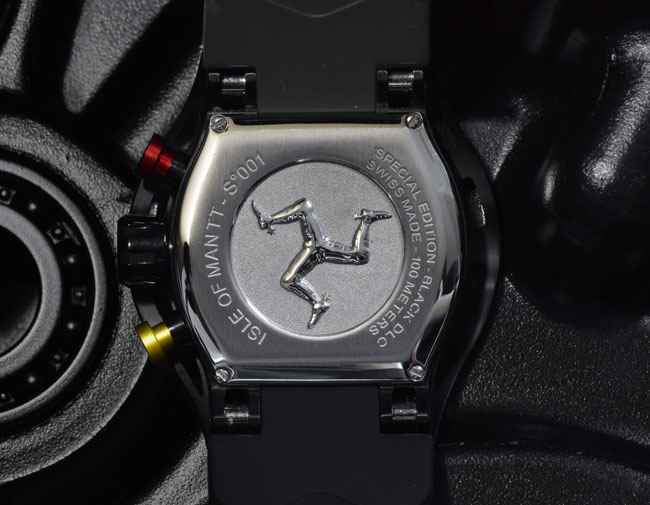 Purchase a piece of history
This unique timepiece which will be gifted to the winners of the TT races also has a screw down crown, which is a first for the chronograph version of the iconic Wryst design. With start chrono pusher in red and reset chrono pusher in yellow, the entire design is inspired by the colors of the legendary TT race logo including a bi-color silicone strap in black with yellow lines on the sides.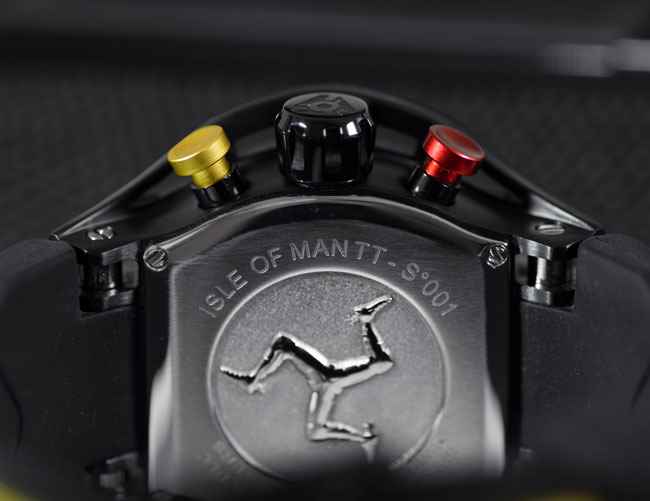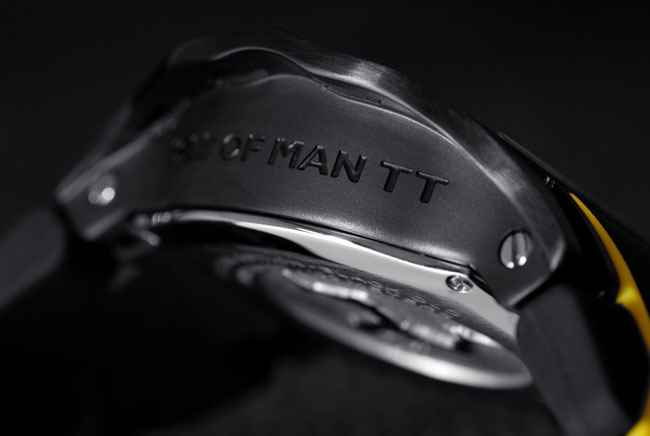 No time like the present
Only 100pcs of this timepiece will be produced. If you are interested to be the proud owner of a watch celebrating the world's greatest motorsport race we would suggest you place an order today! So far many watches have been reserved already and this watch is available only in limited quantities, like all other exclusive Swiss Wryst timepieces.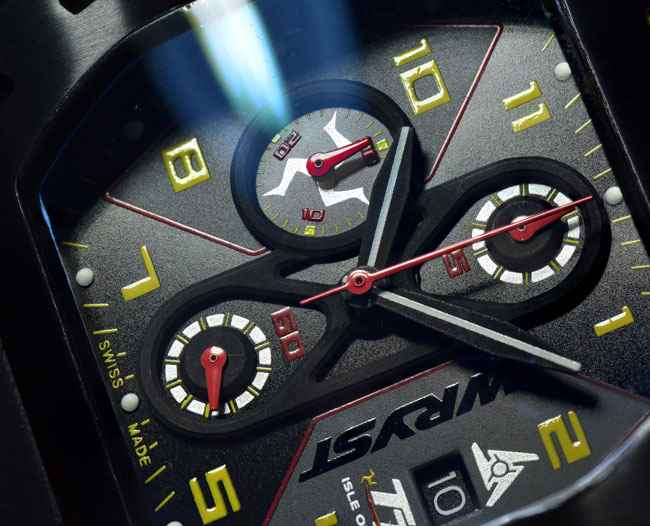 Incredible resistant black coating
Wryst use a revolutionary scratch-resistant black DLC coating on the case, the crown and the square buckle which is used in the professional motorsport industry for engines parts. This protection will guarantee the timepieces to have a lifetime of up to 80 years compare to poor quality black PDV used by high-end luxury Swiss watch brands which can be scratched on day 1.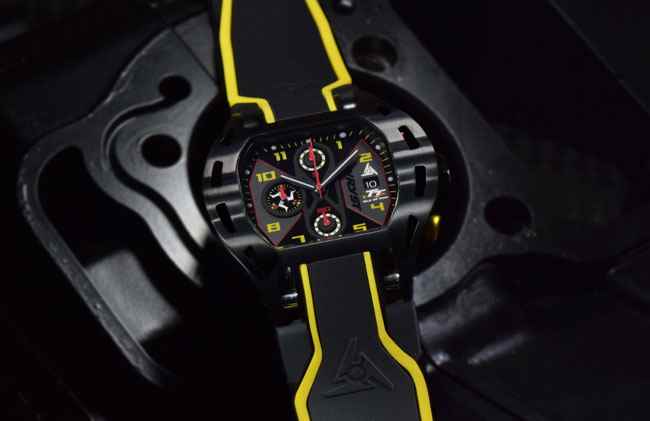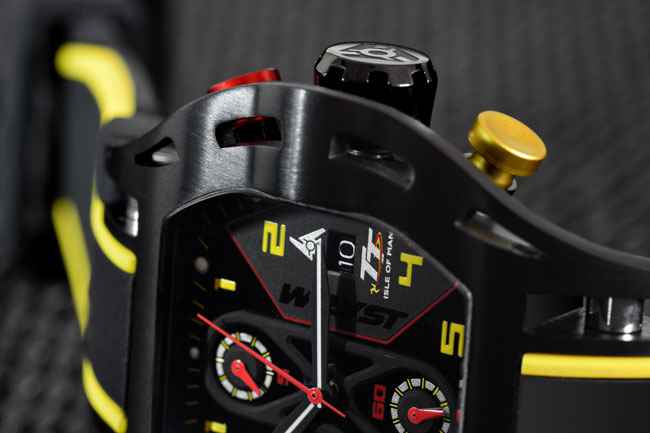 Unique and exclusive packaging
The IOMTT luxury watch will be presented in a limited edition black wooden watch box lined with black leather inside (as opposed to white leather for all other Wryst boxes). The top of the watch box, inside the lid and also the outer box are all referring to the Isle of Man TT race.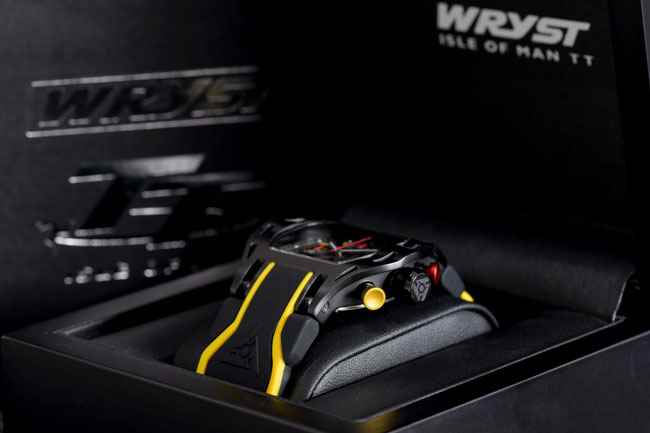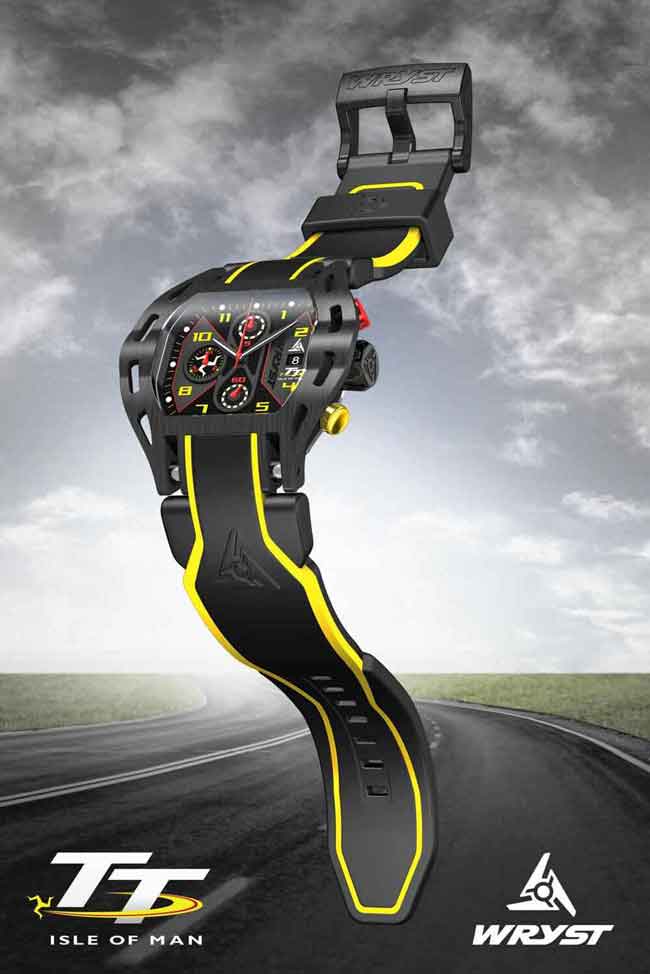 Discover also the Motorsport-inspired racing watches Wryst Motors:
Racing Chronograph Watch MS630