Watches Wryst Isle of Man TT 2016
Wryst release the exclusive Special Edition Wryst Isle of Man TT 2016 sport watch with an all-black strap
Watch our stocks!
The Watches Wryst Isle of Man TT 2016 is now also available with an all-black quality strap for a more casual look. Initially, Swiss sportive brand Wryst had planned to produce only 75pcs for this exclusive special edition celebrating the greatest show on earth. Released for pre-orders as early as June 2015, later that year in September we decided to increase the production to 99pcs. Following low stocks and availability, in March 2016 it has been decided to increase again the production to a total of 130pcs. It was not conceivable to have sold-out the Wryst TT timepieces during the Isle of Man 2016 Tourist Trophy.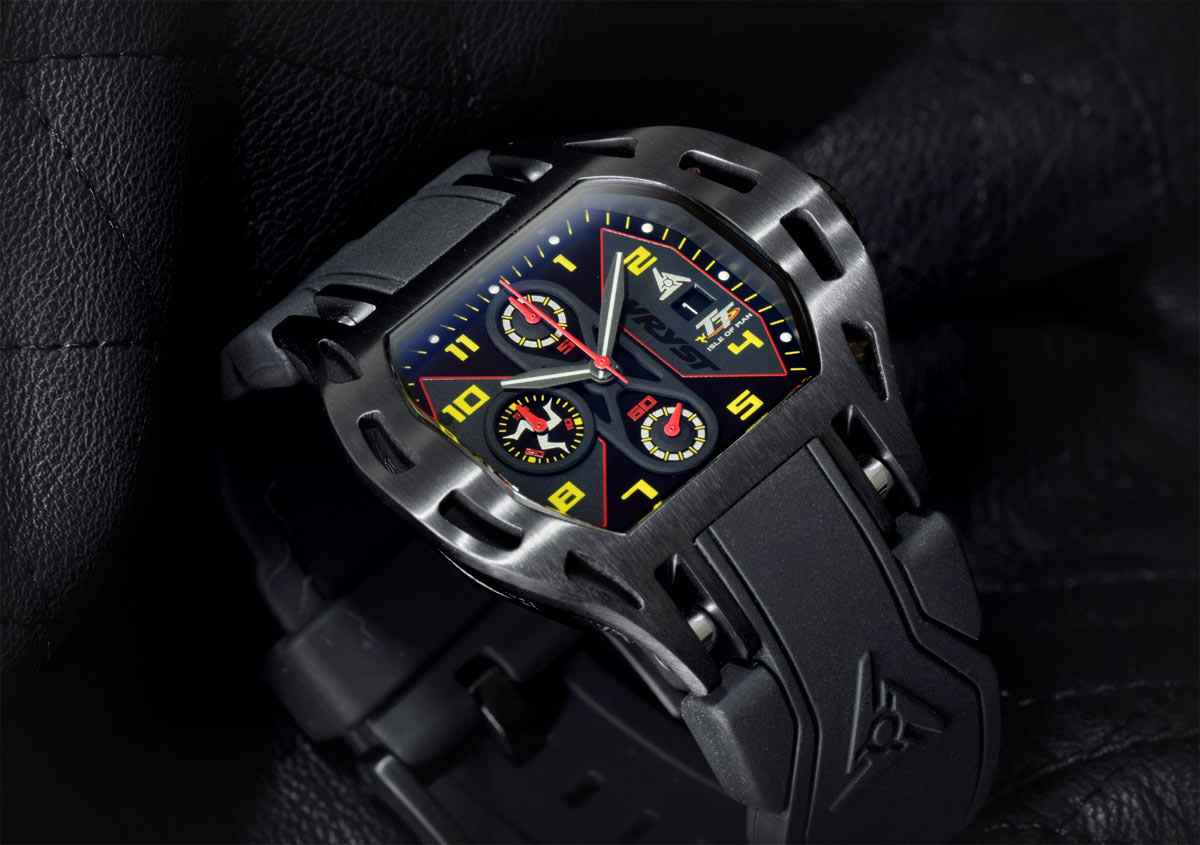 At the time of this announcement only 2 Wryst TT watches are available - With the 2016 TT races season started we would highly recommend to purchase your exclusive Wryst Isle of Man TT Special Edition sport watch right away. Only a dozen more watches will be re-stocked during the month of June before the reference is discontinued.
How Special is the Wryst Isle of Man TT 2016?
Wryst use a revolutionary scratch-resistant black DLC coating on the case, the crown and the square buckle which is used in the professional motorsport industry for engines parts. This protection will guarantee the timepieces to have a lifetime of up to 80 years compare to poor quality black PDV used by high-end luxury sports brands which can be scratched on day 1.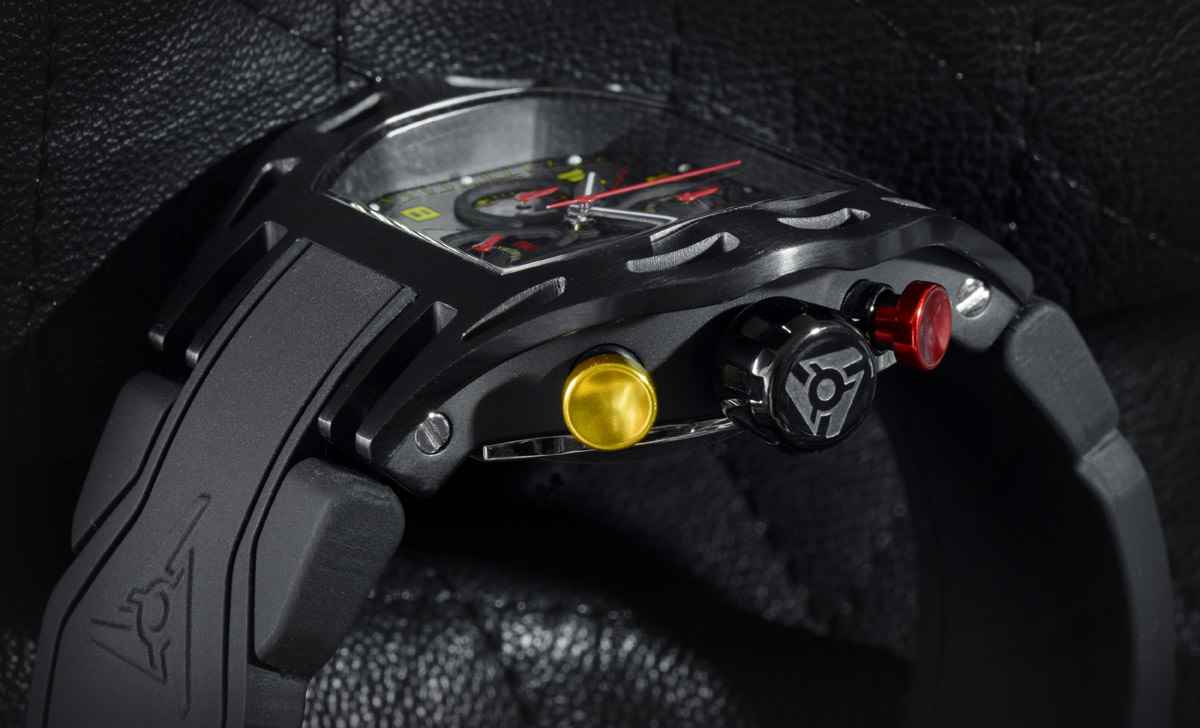 Identify your Wryst TT sport watch
The watch case back reveal the 3D engraved "Isle of Man Coat of arms of the Isle of Man" as well as the inscriptions "Isle of Man TT" with serial number and "Special Edition" - "Black DLC" - Swiss Made" - "100 meters".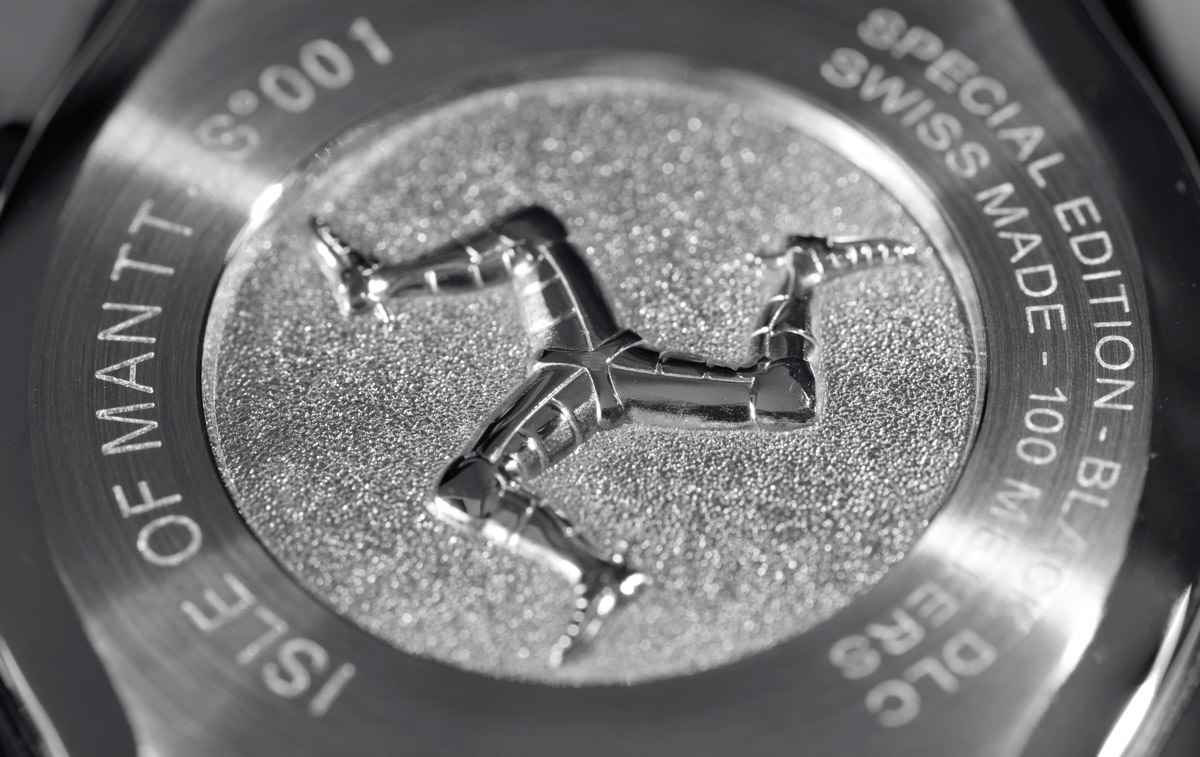 A unique watch design for a unique motorsport event
The dial also has on the left a silver print of the Isle of Man triskelion on the chronograph minute dial. A print of the Isle of Man TT logo is also present under the date on the right.
Finally, the sport watch case side of this special edition is engraved on the left side "ISLE OF MAN TT".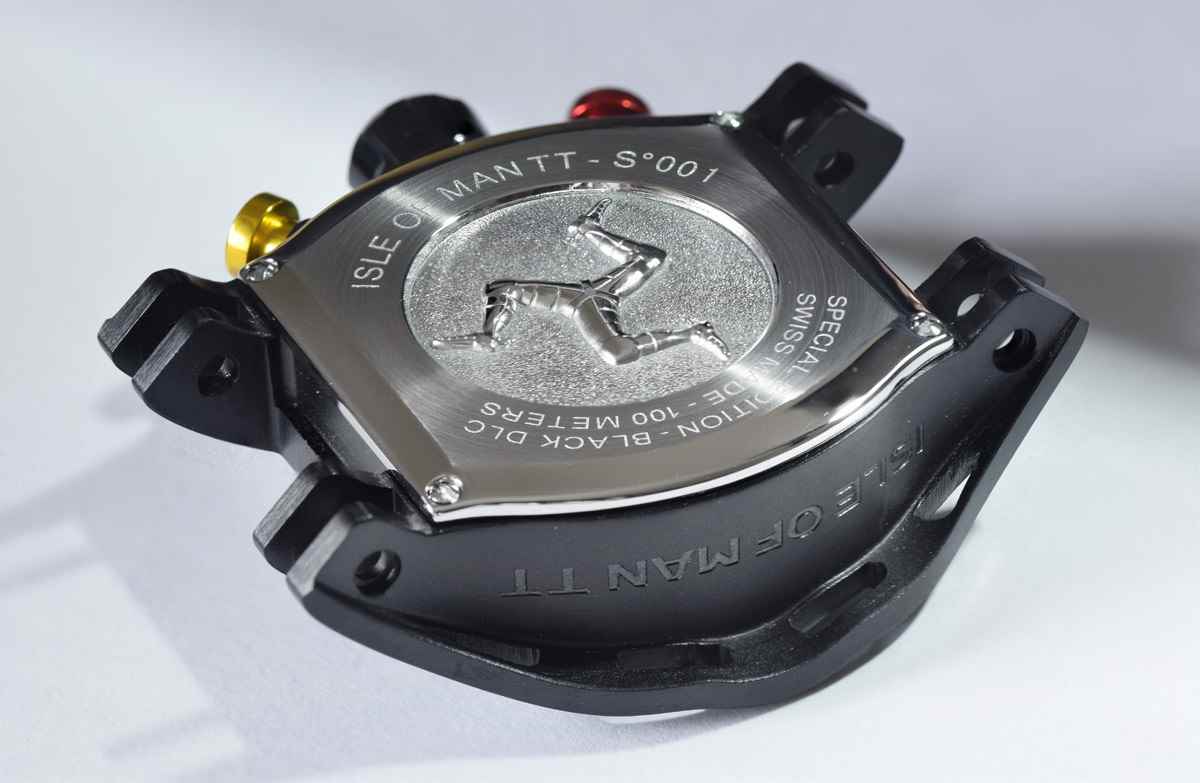 Also available with black/yellow strap, or yellow/black strap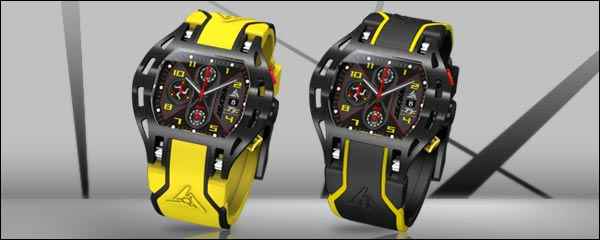 Isle of Man TT 2016 Races Schedule
Some motorsport events truly are exceptional but nothing compares to the TT races. Since 1911, the race is been held on the 37 miles Snaefell Mountain Course which consists of a number of public roads in the Isle of Man closed for racing. Every year and for a few weeks only, the most renowned superbike riders, and sometimes Formula 1 drivers, are gathering in a frenetic atmosphere to battle the fastest lap with speeds of over 200mph on a road track.
Qualifying and Race Programme 2016
Saturday 28th May
18:20hrs – 18:45hrs Solo Newcomers' speed controlled lap
18:35hrs – 19:00 hrs Sidecar Newcomers' speed controlled lap
18:45hrs – 20:50hrs Supersport/Lightweight/Newcomers (all solo classes)
Monday 30th May
18:20hrs – 19:50hrs Superbike/Superstock/Supersport/Newcomers (except Lightweight)
19:55hrs – 20:50hrs Sidecars
Tuesday 31st May
18:20hrs – 19:25hrs Superbike/Superstock/Supersport/Newcomers (except Lightweight)
19:25hrs – 19:55hrs Supersport/Lightweight/Newcomers (all Solo classes)
20:00hrs – 20:50hrs Sidecars
Wednesday 1st June
18:20hrs – 19:50hrs Superbike/Superstock/Supersport/Newcomers (except Lightweight)
19:55hrs – 20:50hrs Sidecars
Thursday 2nd June
18:20hrs – 19:25hrs Superbike/Superstock/Supersport/Newcomers (except Lightweight)
19:25hrs – 19:55hrs Supersport/Lightweight/Newcomers (all solo classes)
20:00hrs – 20:50hrs Sidecars
Friday 3rd June
18:20hrs – 19:45hrs Superbike/Superstock/Supersport/Newcomers (except Lightweight)
19:50 hrs – 20:35hrs Sidecars
20:35 hrs – 20:50hrs TT Zero Challenge
RACE DAY 1
Saturday 4th June
11:00hrs RST Superbike TT Race (6 laps)
14:00hrs Sure Sidecar TT Race 1 (3 laps)
15:55hrs – 16:30hrs Supersport/Lightweight Qualifying
16:35hrs – 16:50hrs TT Zero Challenge Qualifying
RACE DAY 2
Monday 6th June
10:45hrs Monster Energy Supersport TT Race 1 (4 laps)
12:25hrs – 13:05hrs Sidecar Qualifying (2 laps)
14:00hrs RL360 Superstock TT Race (4 laps)
16:07hrs TT Lightweight Qualifying (1 lap)
16:28hrs TT Zero Challenge Qualifying
RACE DAY 3
Wednesday 8th June
10:45hrs Monster Energy Supersport TT Race 2 (4 laps)
12:35hrs Sidecar Qualifying (1 lap)
13:45hrs Bennetts Lightweight TT Race (4 laps)
15:40hrs – 16:00hrs Senior TT Qualifying
16:25hrs SES TT Zero Race (1 lap)
RACE DAY 4
Friday 10th June
10:15hrs Sure Sidecar TT Race 2 (3 laps)
12:45hrs Pokerstars Senior TT Race (6 laps)
The Wryst Motors are dedicated to Motosports and Racing:
WATCHES FOR RACING WRYST MOTORS
Discover also the Wryst Force Watches with Chronograph:
WRYST FORCE CHRONOGRAPH WATCHES
The Wryst automatic series for Motor Racing: