Discover the latest wallpapers Swiss watches Wryst in high resolution
Wryst is offering you this end of summer five wallpapers Swiss watches Wryst in high resolution.
Some of the best photographs and illustrations of the Wryst timepieces collections available now and for you to discover in high resolution. Want to take a closer look? The atypical Swiss watches Wryst are now there for you to enjoy and admire on your desktop for many weeks to come.
Click on the image to view and download the Wryst Ultimate collection free wallpaper
Wryst has developed a new design with the ambition to redefine the "classic sports watch for men." The exclusive brand produce men's watches with stunning case body for men with a more aggressive and bold design than most round face timepieces available today. The Ultimate black watches collection benefit of sapphire crystal with anti-reflection coating. The ES20, ES30, ES40, ES60 have screw-down crown, square buckle, and casing protected with DLC (Diamond-Like Carbon) surface, which offers the highest protection for stainless steel black watches.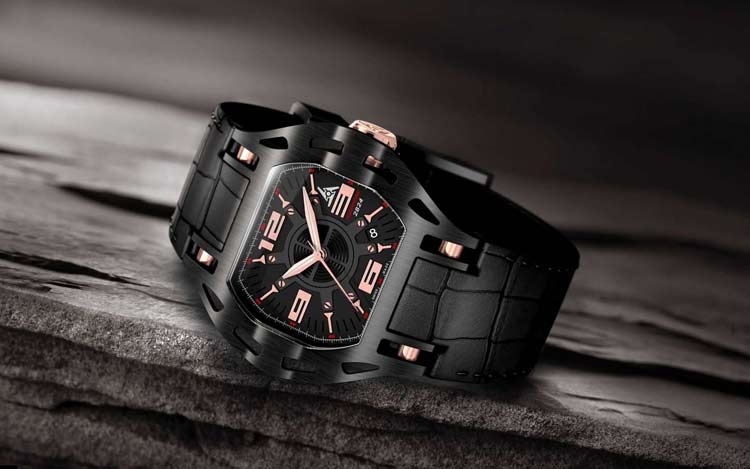 Click on the image to view and download the Wryst Automatic 2824 watch wallpaper
Luxury Wryst Skeleton 2824 Automatic Watch Swiss Made with high-quality genuine alligator leather strap. Produced in Limited Edition of 50 pieces, the black / Rose Gold dial and see-through skeleton case back make this luxury watch exclusive and perfect for collectors. The timepiece has an elegant sculpted 'K1' crystal on the case back, revealing the ETA 2824 mechanical self-winding movement.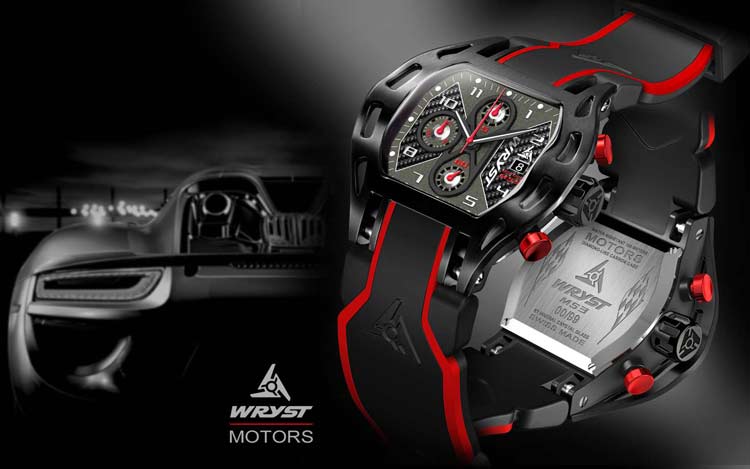 Click on the image to view and download the Wryst Motors Carbon Fiber watch free wallpaper
Following the overwhelming success of the Motors collections (Now sold-out), watch brand Wryst has created a new MOTORS timepiece more than ever influenced by the Motorsport industry with Carbon Fiber material on the dial. Carbon fiber is conventional in the motorsport industry for racing sports cars monocoque and many other parts. Stronger and more resistant than steel, carbon fiber composite also offer an excellent strength-to-weight ratio. This material is strong and durable, but it also looks great! The chronograph functions of the Swiss Ronda 3834D starts stopped and reset with two polished red anodized pushers. See also the motorsport-inspired automatic watches Wryst Racer.
Click on the image to view and download the Wryst Ultimate ES50 watch free wallpaper
The Orange Sport Atypical orange sports watch Wryst Ultimate ES50 for men in limited edition is bold, fun, modern, and an excellent watch for Extreme Sports. With a large 45mm case size and a lot of styles, it has a spectacular overall design to stand out and look cool. Solidly built and with sapphire crystal, it makes the ideal sport watch for excessive use and a hostile environment.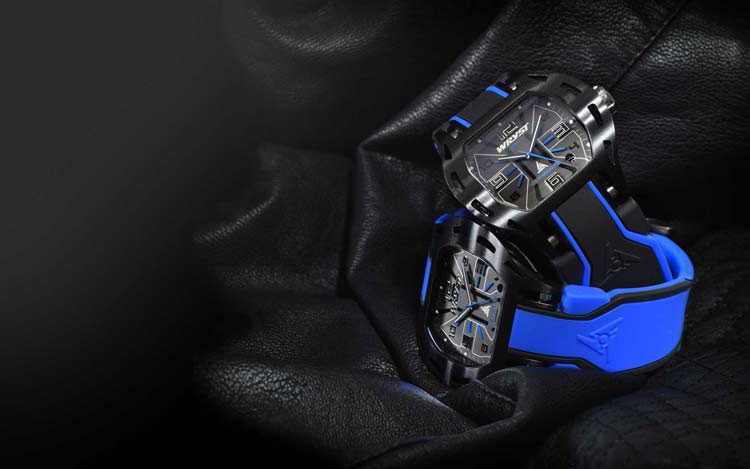 Click on the image to view and download the Blue Wryst Elements PH7 watch free wallpaper
The stunning men's blue sports watch Wryst Elements PH7 Swiss Made in a small limited edition of only 75 pieces have their serial number engraved on the case back. With ultra-strong materials, these blue men's sports watches with a timeless futuristic design are also a superb luxury fashion accessory that will make you feel remarkable and confident during your favorite outdoor sports, adventure sports, and extreme sports.
Do you want to download other free wallpapers watches Wryst in high resolution? Please request the watch reference of your choice in a comment below!