Top 10 Fastest Motorcycles in the World 2023
Which motorcycles are the fastest bike in the world this year?
For this year 2023 we offer a detailed review of the list of the fastest motorcycles in the world. In this ranking, we have also considered the most beautiful models that offer flamboyant aesthetics. This year some new emerging brands have taken the undisputed Japanese dominators Suzuki, Honda, and Yamaha even further in terms of performance and design.
Ride a head-turner this year with massive torque, power, and speed performances. In 2023 the fastest motorcycle will offer a ratio power/weight of more than 1. And guess what? They look insanely beautiful too.
Let's cut to the chase and discover the boldest, fastest, yet most beautiful top 10 new bikes in descending order: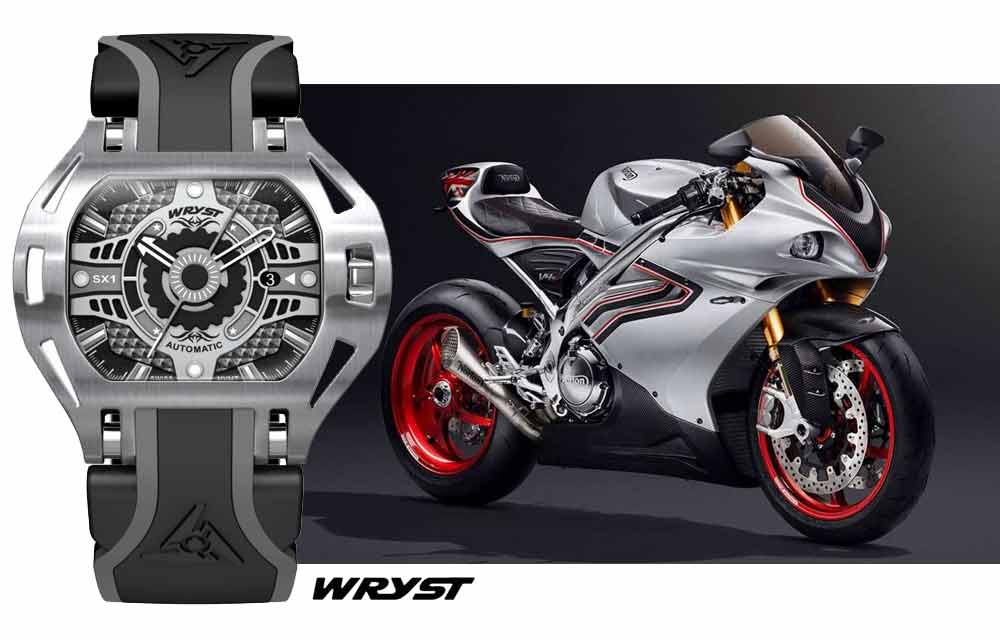 10.  Norton V4 SV
Dry weight: 193 kg
Brake Horsepower: 185 bhp
Power-to-Weight Ratio: 0.958 bhp/kg
Price: £ 44'000
One noticeable significant change for the new Norton V4 SV is the weight. Where Norton used to claim 179kg (dry) for the V4RR, the new V4SV comes in at 193 kilograms without fluids. The planned road-legal exhaust system (not shown in the initial photos) might explain such an increase well.
The limited specs for the new bike seem to indicate the absence of significant changes to the engine, retaining an unaltered 13.6:1 compression ratio. This is the same twin-injector setup for each cylinder, slipper clutch, and titanium inlet valve. The new bike's 185 hp is hit at 12,500 rpm, the same revs as the old model achieved its claimed 200 hp. Torque peaks at 1,000 rpm and lower at 9,000 rpm.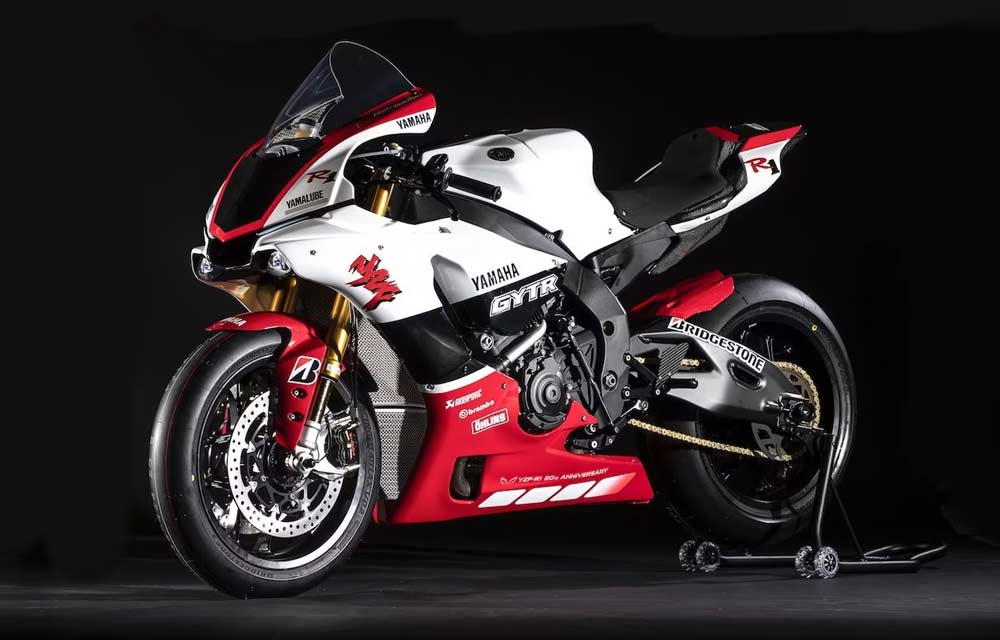 9. Yamaha YZF-R1
Dry weight: 199 kg
Brake Horsepower: 200 bhp
Power-to-Weight Ratio: 1,000 bhp/kg
Price: £ 14'900
The Yamaha's YZF-R1 performance supersport motorcycle will receive some modifications in 2023. Changes involve becoming more competitive in its category, thanks to several enhancements.
At 13,500 rpm, this engine generates a tremendous 200 horsepower; at 11,500 rpm, it reaches its peak torque of 113.3 Nm. This device has a six-speed transmission and is ventilated by a titanium exhaust system. The YZF-R1 weighs 5 kg lighter than the previous model, at 199 kg.
The current-generation R1 was introduced for the first time some eight years ago. Then a new version was built to meet the Euro 5 standards. In 2023, the existing R1 would definitely be eight years old. It makes sense that a new track-only R1 would accompany a full production street-legal model.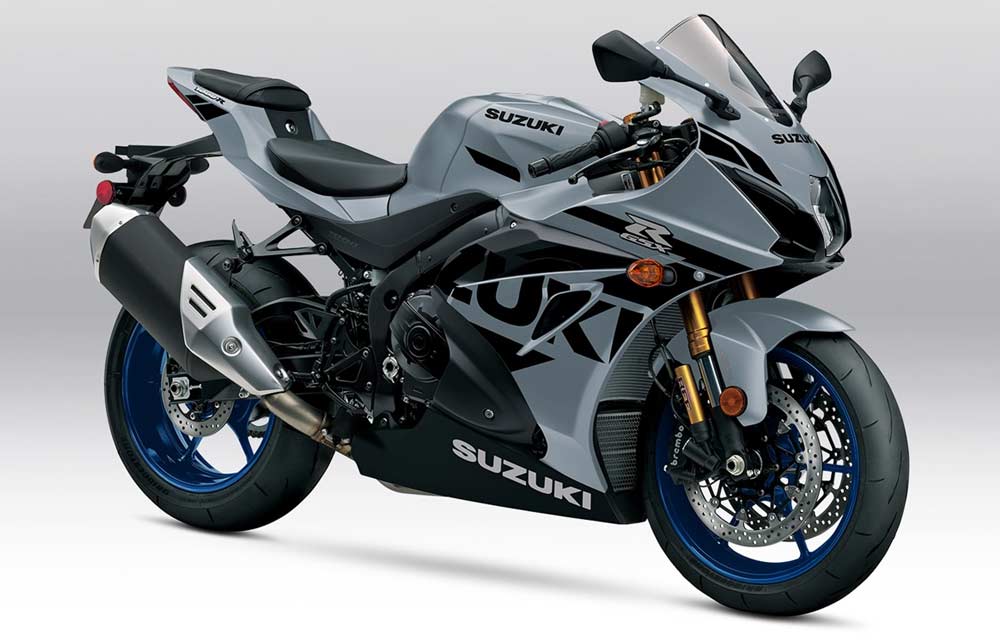 8.  Suzuki GSX-R1000R
Dry weight: 202 kg
Brake Horsepower: 199 bhp
Power-to-Weight Ratio: 0,985 bhp/kg
Price: £ 23'500
The Suzuki GSX-R1000R is at the pinnacle of the GSX-R family of ultra-high-performance motorcycles. Its versatile engine provides class-leading smooth power that is delivered controllably across a broad range of RPM. A compact chassis delivers active handling with performing suspensions and braking control. The striking motorcycle is ready to conquer an enjoyable cruise on country roads or a raging race on the track. Furthermore, using MotoGP knowledge, Suzuki has fitted an Inertial Measurement Unit (IMU) on the GSX-R1000R.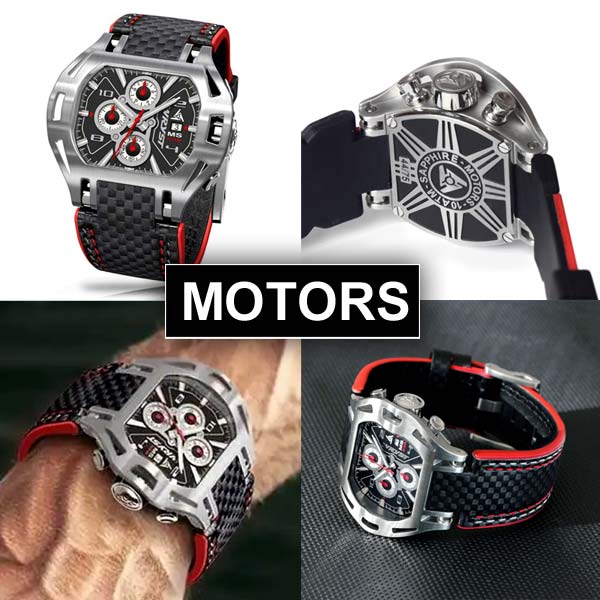 Racing Watches for Men Wryst Motors
7.  Ducati Streetfighter V4 SP2
Dry weight: 180 kg
Brake Horsepower: 208 bhp
Power-to-Weight Ratio: 1,155 bhp/kg
Price: £ 18'500
The Ducati Streetfighter V4 motorcycles are remorseless about what they are. Based on the supersport V4 models Panigale are lightened, stripped down, and powerfully designed to rule above other bikes on the streets. Several improvements are noticeable on the most recent versions, with four rider modes alongside this hotter-looking SP2 design.
The 1103cc V4 engine produces a staggering 208 hp at 13,000 rpm in standard form, with a whopping 90.4 pound-feet of torque at 9,500 rpm.
6. BMW M 1000 RR
Dry weight: 192 kg
Brake Horsepower: 212 bhp
Power-to-Weight Ratio: 1,211 bhp/kg
Price: £ 30'500
BMW achieved a high-performing production bike through a range of new fairing made of carbon fiber and a better airflow around the rider with a taller screen and a more aerodynamic nose. The M1000RR is a remarkable piece of engineering. It is fast, sturdy, and handles incredibly well. Despite the aggressiveness, the motorcycle is agreeable and friendly to ride as a road bike. Despite a radical new look compared to the previous year, you will not need to want more power with 209bhp at a high 14'500 rpm.
Honda CBR1000RR-R Fireblade SP
5. HONDA CBR1000RR-R Fireblade
Dry weight: 201 kg
Brake Horsepower: 218 bhp
Power-to-Weight Ratio: 1,084 bhp/kg
Price: £ 23'500
Honda released a new version of its flagship super sports bike. This motorcycle is the number one brand of maximum hyper sports expression globally. The CBR1000RR has been racing at the MotoGP for several years.
With a whopping 218 BHP, the Fireblade wouldn't make the fans scream louder. The new Fireblade also got a new fairing design, with a central air duct and a hollowed-out headstock on its nose. This allows for the air intake to run straight through the body.
The engine produces 218 horsepower at 14,500 rpm and 11.5 kgm of torque at 12,500 rpm.
MV Agusta Brutale 1000 Nürburgring
4. MV Agusta Brutale Nürburgring
Dry weight: 177 kg
Brake Horsepower: 215 bhp
Power-to-Weight Ratio: 1,214 bhp/kg
Price: £ 35'600
The new mind-bogging newbie from the emerging Italian manufacturer. MV Agusta specializes in exotic and high-end bikes. There is always space for an even more extravagant limited-edition version that can sit higher in the range of power-centered range. The Brutale 1000 Nürburgring is a 1000 RR-based motorcycle tied to the legendary official German circuit.
This infamous Brutale 1000cc at 177kg dry is only 3kg lighter than the RR in road-legal trim. The weight reduction comes from the wheels. The bike's electronic equipment pursues a new level of improvement perfection.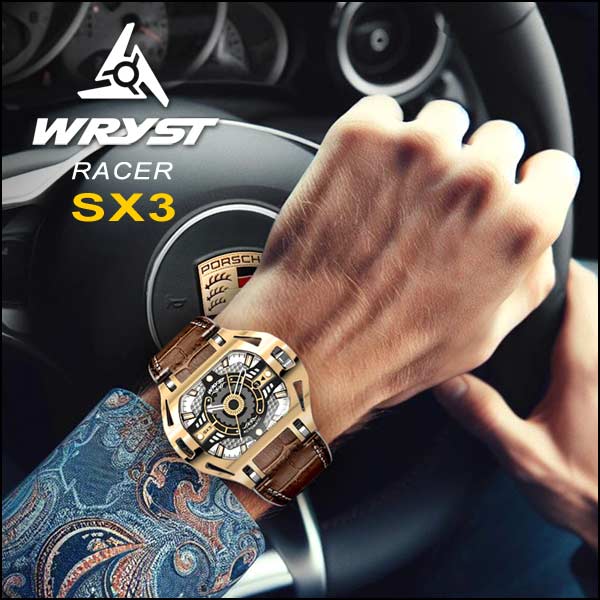 Automatic Watches for Motorsports Racer
3. Aprilia RSV4 R FW-GP
Dry weight: 165 kg
Brake Horsepower: 250 bhp
Power-to-Weight Ratio: 1,515 bhp/kg
Price: £ 69'000
The RSV4 R FW-GP may already be one of the most impressive bikes out there. The twin-spar chassis uses the engine as a stressed member to displace the entire downtube and cradle sections and the weight they would otherwise add to the equation. This is Aprilia's flagship public-sale racebike, and part of the overall price and delivery process involves factory training. You can get the most out of the machine with all the best the Italian marque offers.
2. Ducati Superleggera V4
Dry weight: 159 kg
Brake Horsepower: 224 bhp
Power-to-Weight Ratio: 1,539 bhp/kg
Price: £ 90'000
The Superleggera V4 is fully loaded with technology and incorporates the latest research on the finest materials. Ducati's refined components make this motorcycle become the full embodiment of performance, lightness, and power. Fuel injection includes full ride-by-wire elliptical throttle bodies with aerodynamic valves, twin injectors per cylinder, and a variable-length intake system.
More of a competition bike and designed in Borgo Panigal, the Superleggera will engage the rider from discovery to the track. This best-performing motorcycle offers the chance to feel the adrenaline of the riding experience.
This stunning racing bike offers the performance of 224 HP at 15,250rpm and 234 HP at 15.500rpm.
1. Kawasaki Ninja H2R
Dry weight: 193 kg
Brake Horsepower: 322 bhp
Power-to-Weight Ratio: 1,585 bhp/kg
Price: £ 50'000
The mindblowing supercharged Ninja H2R takes our second place and remains there today. Kawasaki set out to produce the world's most powerful production machine. The H2R attracts committed and skilled superbike riders and plays a part in history. This is one of the few motorcycles pushing engineering and performance boundaries that deserve to be an Icon. The Ninja H2R matches the cutting-edge engine and performance, and the robust quality chassis dynamics utilize craftsmanship details to create a new two-wheel road pinnacle. This one-of-a-kind fast motorcycle was created with cooperation from across the engineering and technology scope of Kawasakis' heavy industries.
The Ninja H2R claims to produce 306bhp and rise to 322bhp with a ram air effect combined with a tubular lightweight trellis chassis.
We hope you enjoyed discovering our top 10 most amazing, beautiful and fastest motorcycles in 2023 for sport racing and also for the road. There will be more models announced later this year which we could not have taken account du to the lack of information. We haven't included electric motorcycles yet, but maybe we will in a future article.
Motorsports Watches Wryst:
- Automatic Watches RACER: Limited editions of 75 units

- Chronograph Watches FORCE: Limited editions of 75 units

- Racing Watches MOTORS: Limited editions of 75 units

- Sports Watches: ELEMENTS: Limited editions of 75 units

- Black Watches ULTIMATE: Limited editions of 99 units

- Quartz Watches ULTIMATE: Limited editions of 99 units