Article about WRYST in LUXURY AUTO MAGAZINE - Vol.7 Issue 43
IT'S ALL IN THE WRYST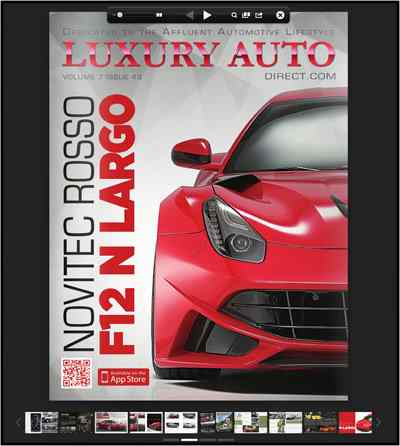 The watch brand Wryst takes its inspiration from auto racing and extreme sports. These influences are evident in its modern and colorful collection, called Airborne, launched end of last year and available in three limited editions of 75 pieces. Each of the limited-edition Airborne watches — FW3, FW4, and FW5 — comes with two interchangeable rubber straps, in a variety of colors. Each watch also has a wide, unusually shaped stainless steel case with flowing curves, coated with a type of black DLC — the same used in the engines of Formula 1 race cars and aerospace industry — which is nearly as hard as diamond. The crystal also attests to the watch's overall toughness: it is made of a material called "K1," which the company says is more scratch- resistant than mineral crystal and more shatterproof than traditional sapphire. The crystal also has a double anti- reflective coating.
The futuristic, hollowed-out look of the case complements the timepieces' dynamic, racing-inspired design. The movement is the Ronda Startech 3450D, the first quartz chronograph movement with counters placed in the unusual arrangement of 6, 9, and 12 o'clock. The central chronograph hand records times to 1/10 second up to 30 minutes; the subdials are for tallying 30 chronograph minutes and 10 chronograph hours, and for the continuously running seconds. The wide bi-color silicone rubber straps which have required months of development and devoted craftsmanship skills, have a dust-proof surface treatment and reinforced ends with a sturdy, plastic insert; they are attached to the case by a two-part stainless-steel screw. The hefty engraved buckle has a polished finish and is held securely to the strap by screws. The Airborne FW3 is already sold out; in addition to the remaining pieces of the FW4 and FW5, there is also an unlimited version of the Wryst Airborne, the Airborne FW6, which has a brushed stainless steel case without the DLC coating and a white dial. Prices begin at $650.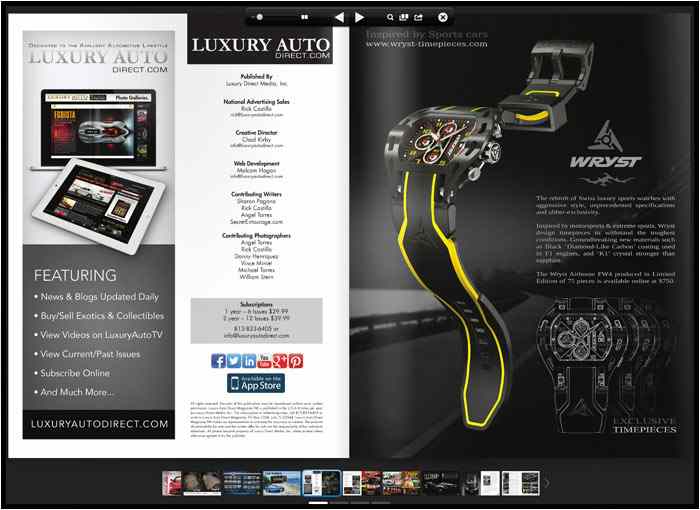 "Our goal is to provide new, modern and disruptive looking timekeepers to the luxury market," says Jacques Fournier, who is the brand owner and renowned watch designer. "This excludes most of everything we are familiar with. Our exclusive products give a sporty feel to the wrist that no one else has to offer."