Wryst Swiss Leather Alcantara Bracelet Watches
A comfortable and resistant leather bracelet for your Wryst Elements
The Swiss Wryst Elements watches for sport are stunning fitted with the black Alcantara leather bracelets. For a more luxurious and stylish look, choose a great option for your unique limited edition sports timepieces.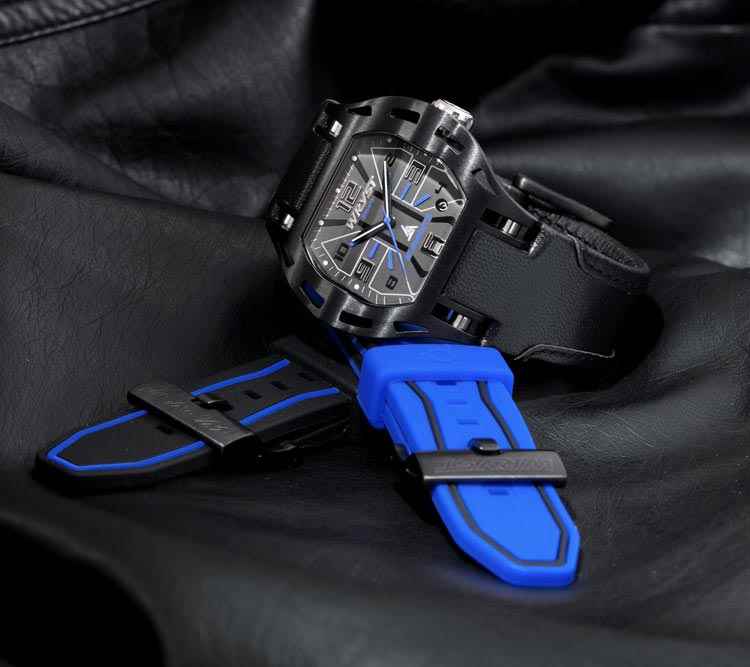 Two different Alcantara bracelets available
You can choose one of the two different leather bracelets on offer. Either the all-black version or the black with white lining sides. Both are Alcantara leather materials. This highly resistant leather is typical in the making of high-end car leather seats and sports car dashboards. Initially designed for the motorsport-inspired Wryst Motors collection now discontinued, the two Wryst Swiss-made watches leather bracelets are perfect for all references from the Wryst Elements collections. Unfortunately, at this time, the black leather bracelet with grey lining is no longer available.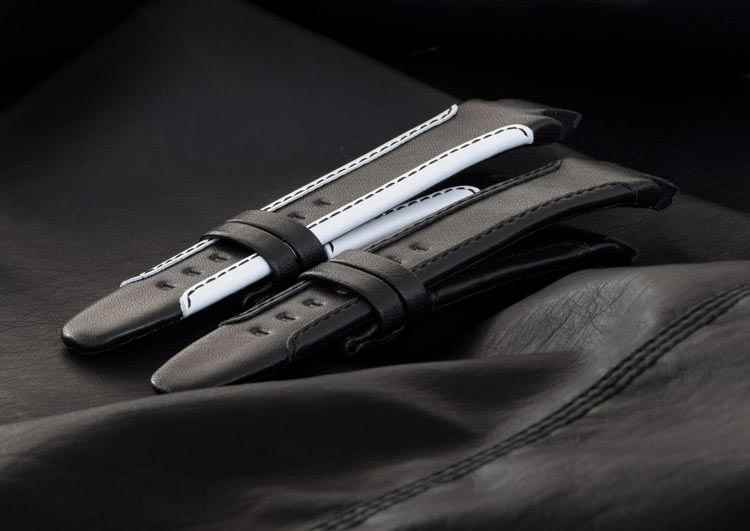 Alcantara Watch Bracelets
A great match to any of the black DLC Elements watches
All and any three hands and date timepiece from this collection are perfectly adaptable and a great match. Four references in this sports watch collection are with black DLC casing and buckle. Another reference Wryst Elements PH8 with shiny polished finish is also looking suave with the leather bracelet. Note that this PH8 is soon to be sold-out as only four units are still available for this limited edition of 75 pieces in total.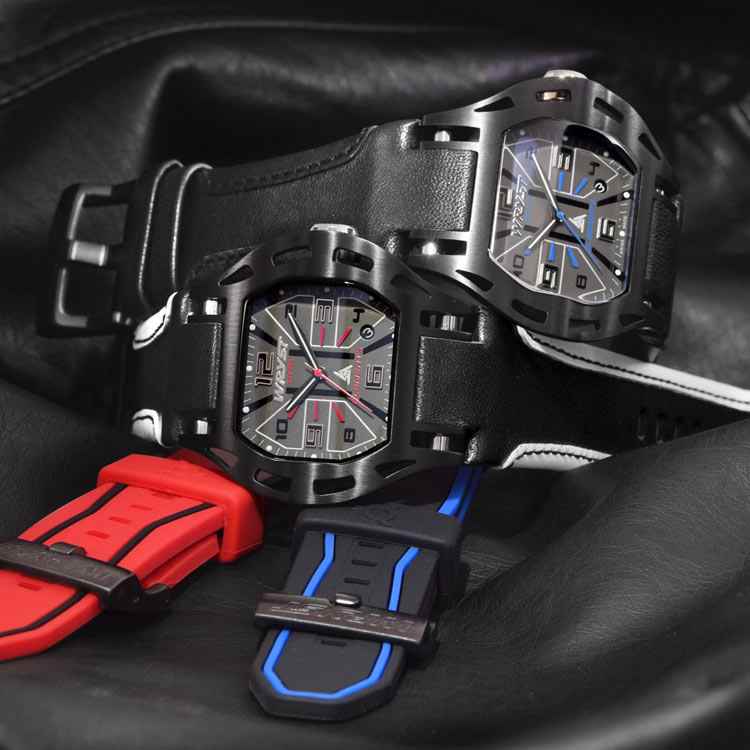 More quality luxurious bracelets coming soon for the other Wryst collections
Soon, we will offer different alternatives for your watches. During the second quarter of 2019, we will regularly release new leather watch bracelets for the Wryst Ultimate, Wryst Force, Wryst Isle of Man TT, and also the high-end Automatic Wryst Racer collections.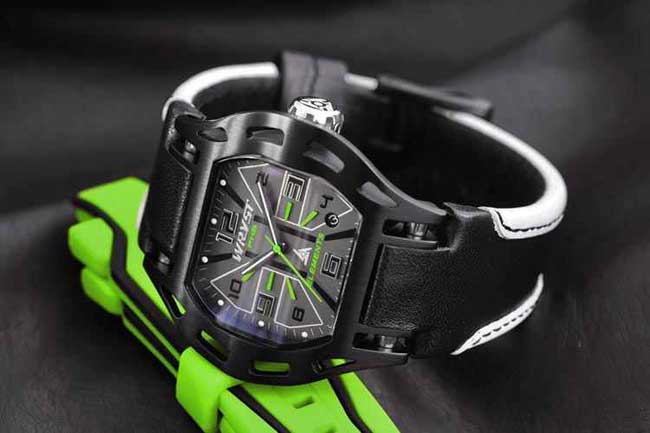 Where can I buy these leather bracelets?
Find the Alcantara leather bracelets for your Wryst Elements watches.
For the good news!
From today and until April 30th, 2019, you can ask for one of your two included bracelets to swap with a black Alcantara leather watch bracelet. Contact us and request this swap before placing your order, and as long as we have not processed and dispatched your order. Contact us by email. Offer limited to the Wryst Elements collection only.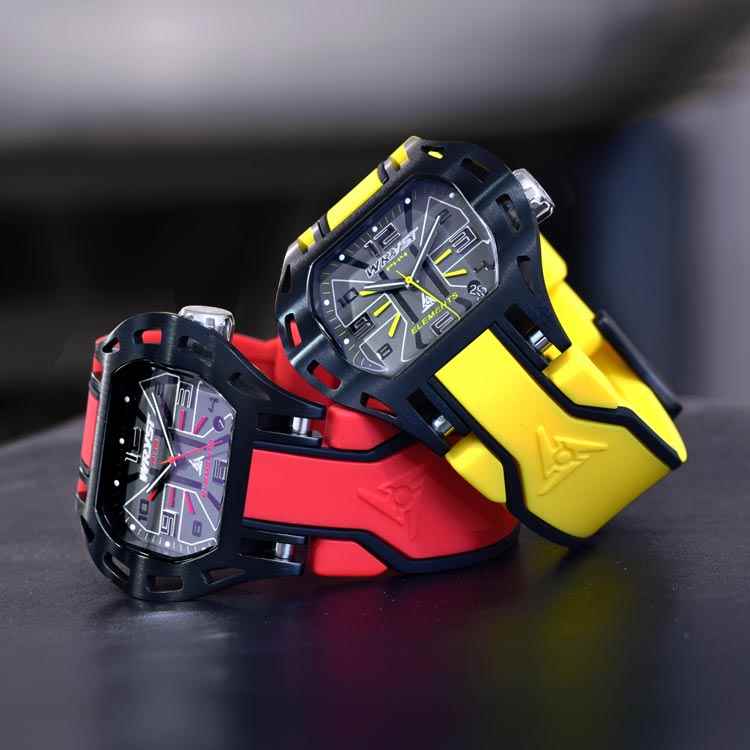 Each Wryst Elements is including two bracelets. See what they look like equipped with the second double injection colorful quality strap:
Wryst Elements PH3 with GREEN bracelet
Wryst Elements PH4 with YELLOW bracelet
Wryst Elements PH5 with ORANGE bracelet
Wryst Elements PH6 with a RED bracelet
Wryst Elements PH7 with BLUE bracelet
Like all other Wryst watches produced in the past, the latest ELEMENTS cool Swiss watches for sports collection is offered in an exclusive limited edition of 75 pieces only! Secure today the serial number you wish to purchase by contacting our devoted sales department.