The Bold Luxury Designer Wryst Watch Force
Chronograph watches Force SX230 and SX270
The Suave Wryst Force SX230 in Polished Steel with Deep Blue Dial
A designer luxury Wryst Force watch with a lot to offer produced only in short run of 75 units. How exclusive do you want your future sports watch to be? With a bold size of 50mm, the curved shape Wryst Force SX230 showcase a sunray deep blue dial, with galvanized indexes and details in black and white. Perfect for any outdoors and designed to withstand the "force of nature," this timepiece is also classic to wear for casual, formal occasions and nights out. The watch is an accessory that reflects one's personality. Impress your friends, colleagues, and family with a unique, sophisticated timepiece. Moreover, only 75 people on earth will ever be able to wear every single sports watch Force produced by Wryst Timepieces.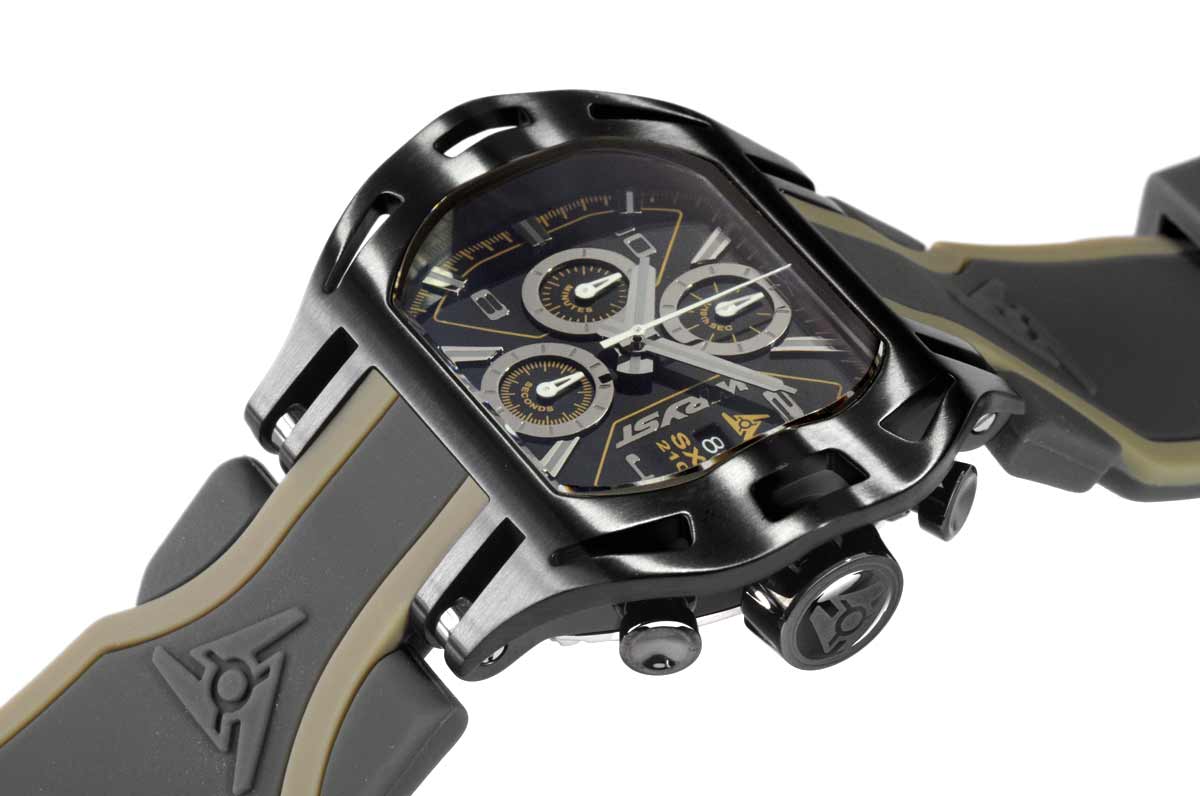 The left of the case feature engraving of the collection's name "Force." There are two different bracelets included for a versatile look. Originally fitted with the black and blue lines bracelet, this luxury designer watch is also looking super cool with the white bracelet lined in blue color. Wryst offers the safest way to secure your valuable limited edition timepiece with an 8-piece unique attachment screw system. The bold square buckle is also a reminder of how manly the watch is, with a size of 30 mm width.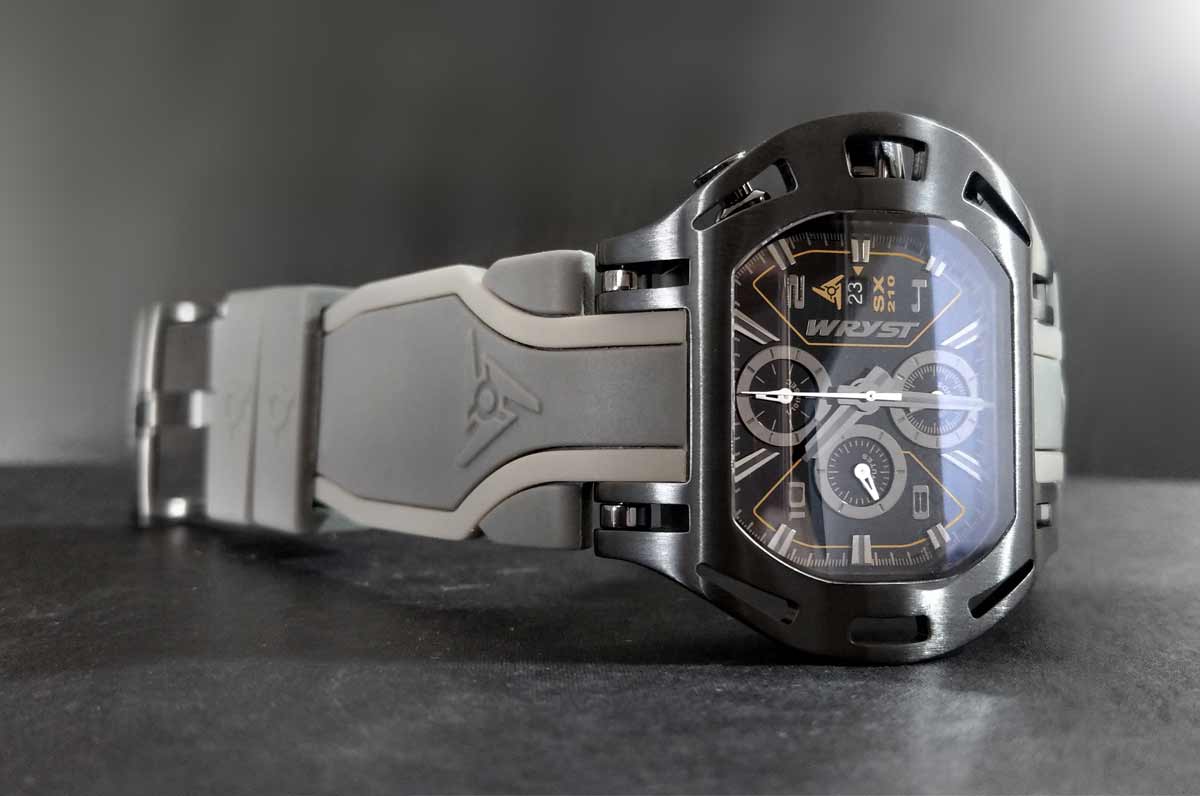 A domed sapphire crystal with anti-reflective coating is protecting your fashion accessory, making it morph around your wrist. Watchmaking has never been so accomplished and disruptive at the same time.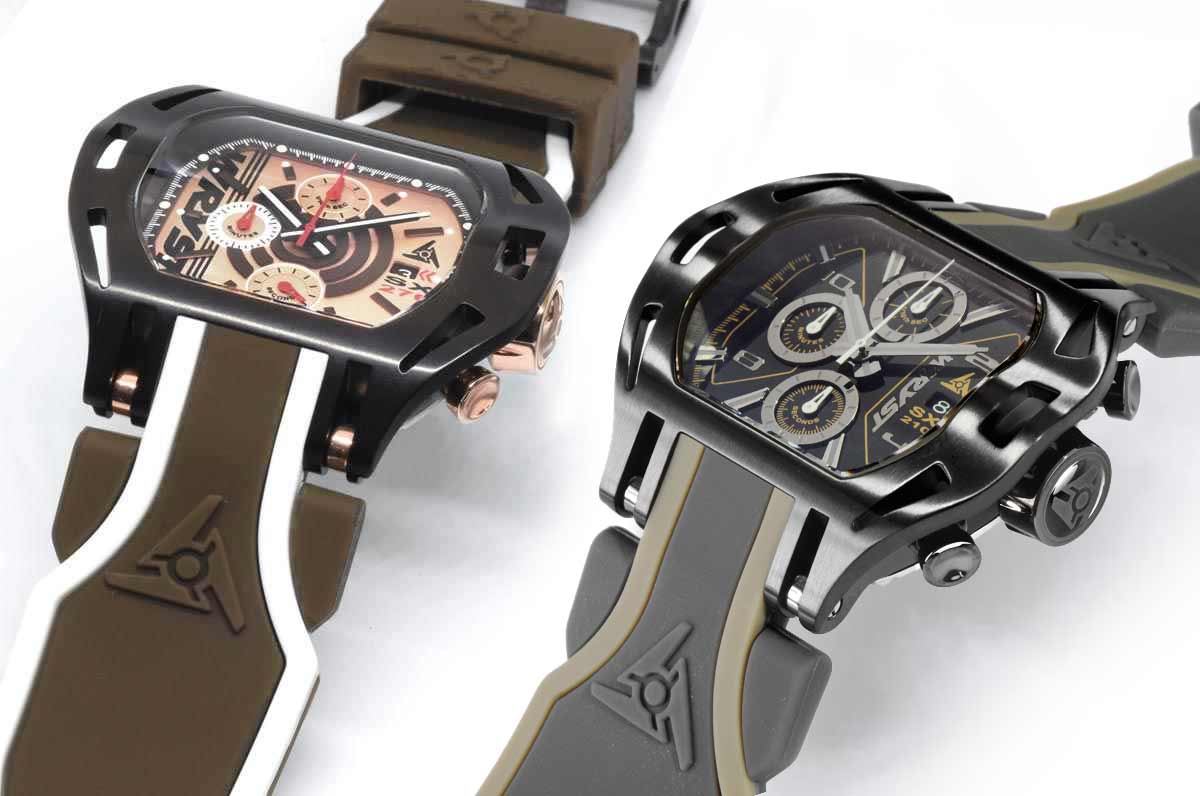 A Scratch-Resistant Black Designer Watch SX270 with Rose Gold Details
All you have been waiting to find! A luxury timepiece designed to resist wear and tear. The black DLC coating protecting the Wryst Force SX270 is harder than steel. This Diamond-Like Carbon technology will provide your unique luxury designer watch with incredible hardness. Esthetically faultless and with polished rose gold details, the SX270 has a groundbreaking look.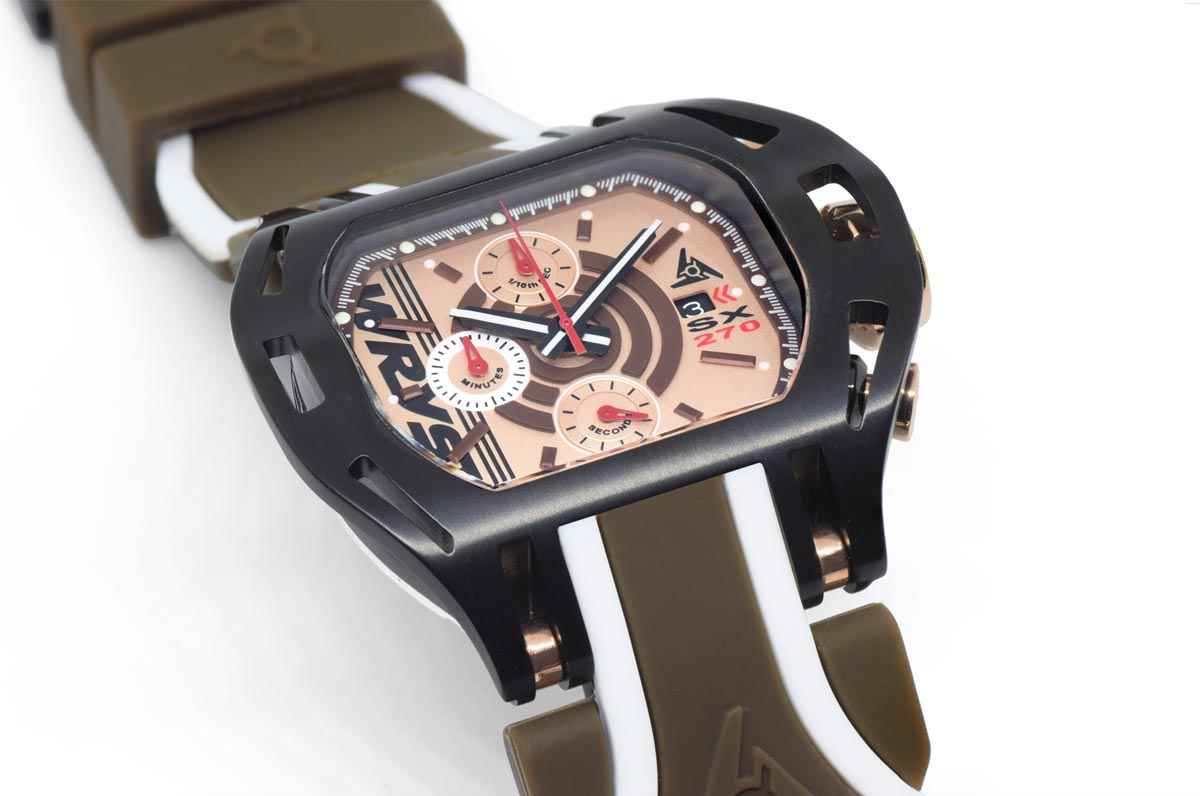 Fitted with either the brown and white or the beige and brown bracelet, wear a timepiece with a timeless and astonishing design. The reliable Swiss chronograph movement can time any event at 1/10th of a second. This brutal quartz sports watch also has a battery life of up to 54 months.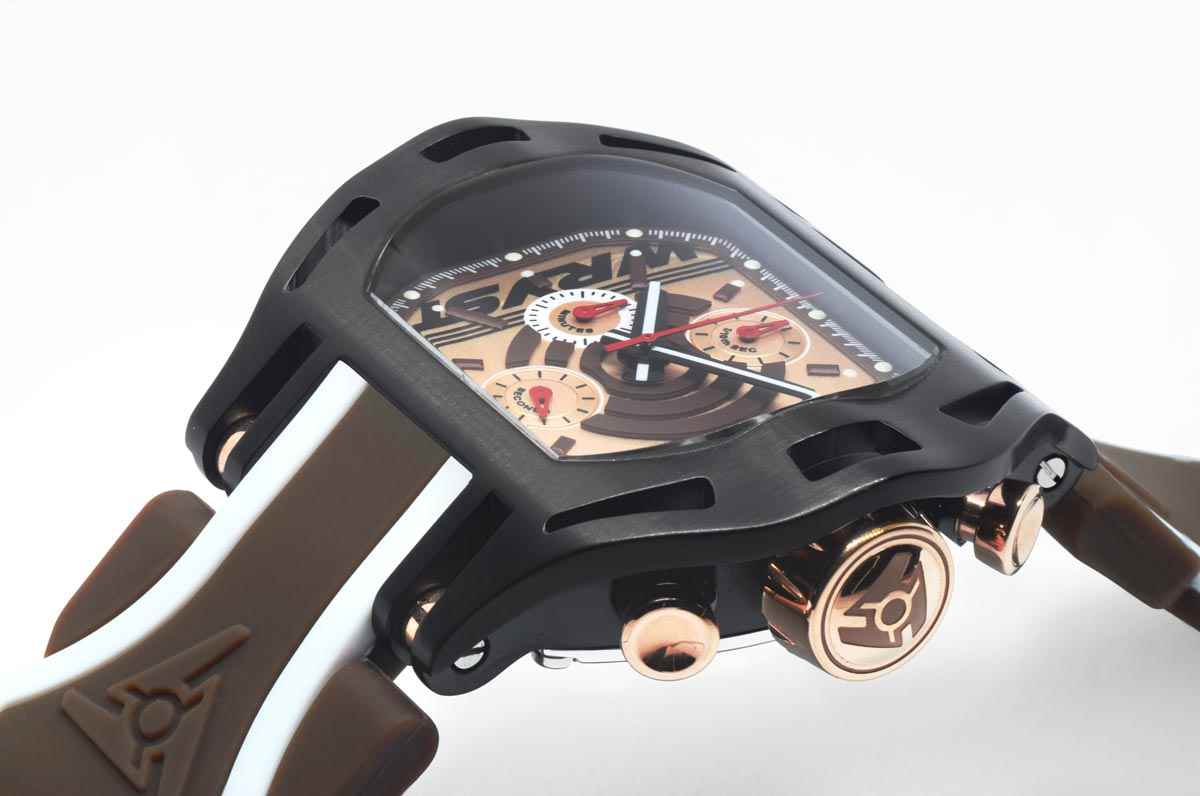 The crown is well-secured thanks to a screw-in system, which is another unique feature of this timepiece. Perfect for any outdoors and extreme activities, you can wear the watch for literally any occasion and feel noticed. Every Wryst is delivered worldwide with fast DHL service in a luxury wooden box with leather lining and a USB card for warranty registration and manual instructions.
Also available in a limited edition of only 75 watches are the references Wryst Force SX210, and the Wryst Force SX300 luxury Swiss designer sports watch with a blue casing.
OTHER MEN WATCH REFERENCES AVAILABLE HERE