Bold Modern Watches with a Unique Futuristic Style for Men
Creating a Watch Designs Out of This World
Men are always looking for the latest trends in modern watch designs. They want to know first about the newest and most futuristic look. Many electronic watches are fancy but their look and style is very limited. It has become difficult to find an exciting new style. How to find a perfect fashion watch to wear everyday? Everyone is trying to find a piece that will show good taste and is nice to wear daily..
This is why Wryst offers a new style of futuristic watches while respecting classic traditions and the Swiss high standards. There are some examples, but these creations are all too often five or ten times more expensive than most reliable classic watches.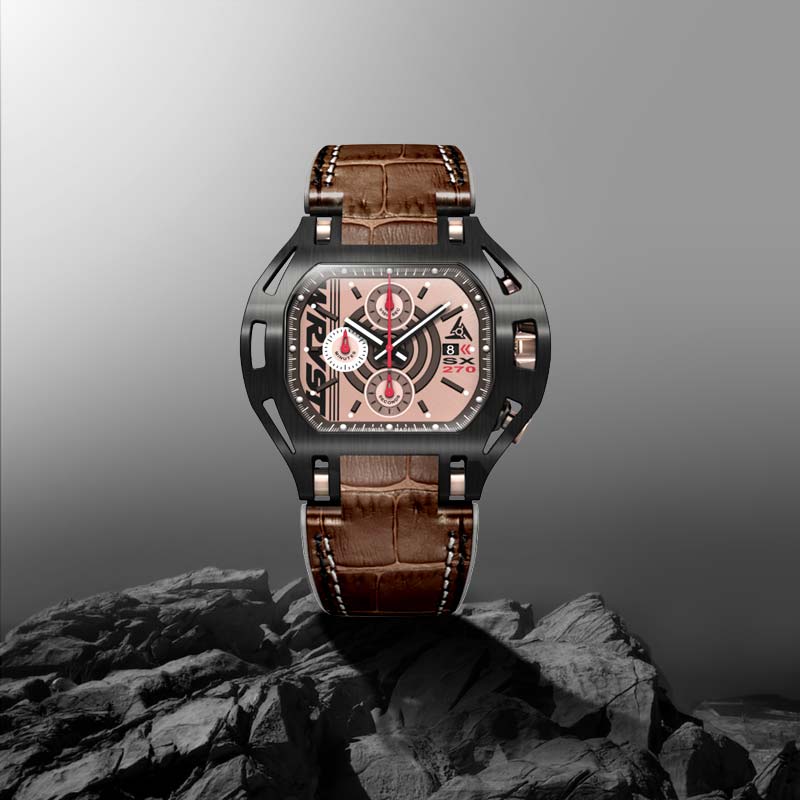 Modern Leather Watches for Men Force SX270
The idea is very simple: Provide a niche demand for a unique style everyone wants to wear. It is not evident to offer surprising shapes with quality watches that stay in the affordable price range. This will mean to use all the industry's new tools regarding design, construction, and materials.
We are not short of elements around us in this quest with our modern world in full transition. The advanced building styles, green transformation, and technological successes, and human improvements and leading the way. Everyone should be able to enjoy this through their dress code.
Origin of the idea
Understanding the world of watchmaking and knowing it well is important before trying such an ambitious exercise. For the Wryst brand, the objectives are simple: Choose from all the examples of shapes and curves that are not ordinary.
Wryst chooses the themes that will become sources of inspiration for futuristic watches:
- Professional and extreme sports
- Technical new buildings
- The world of mechanic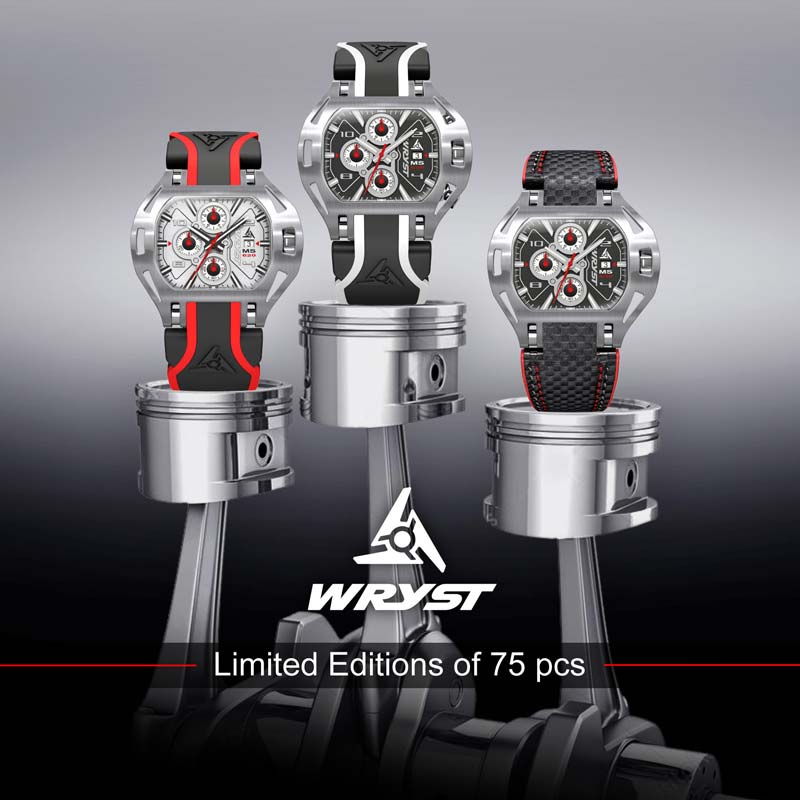 Modern Luxury Mens Watches Motors for Racing
At the beginning
Creating a consistent and timeless new look is much more complicated than you may think.
From drawings, sketches, and simple ideas there is one main observation. It becomes obvious that we must avoid the classic round shape. It's all a matter of making a surprising standing out wristwear. In our opinion the watch of the future should not be round or cirular.
Shapes like Tonneau, oval, octagonal, square, and rectangular casings are already widely used. But how about starting fresh and making a look no other brand has ever imagined? After all, the future should not look back in the past to become the next fashion trend.
Wryst choose a shape wider than tall, with rounded curves and elegant cuts. These elements offer a more sporty, masculine, racy style. Most importantly, this will definitaly lead to a more futuristic and modern result.
A Perfect Shape to Wear on the Forearm
Regarding the case profile, it will be necessary to offer a rounded shape that fully matches the wrist's natural curves. By observing the part of the arm where the watch is, it is evident that the bottom of the watch case must be flat.
So many noticeable improvements that have never really been thought of before. The shape of the wrist has always been the same, and the watch is no longer worn in the pocket.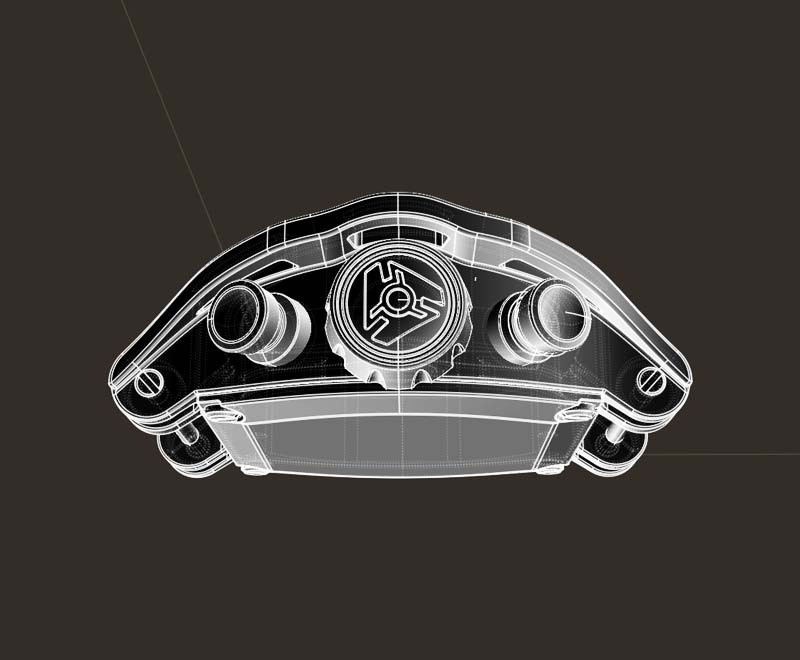 Adopting the Technical Look for the 21st Century
Styles have evolved considerably since the beginning of the wristwatch history and until modern times. Successful new forms have developped created by bold and ambitious individuals. But very few of them have lasted for a very long time. Most futuristic watches are either temporary, expensive to produce and complicated to make.
Swiss watch brand Wryst decided it was necessary to consider using the concept of computer-aided manufacturing from the beginning. 5-axis machines offer limitless possibilities. Just what Wryst needed to escape any construction constraints. This way imagination is the only limit.
The sides of the Wryst watch case are lightened and ventilated by unique side openings.
These edges protect the crown and the pushers on the right side. On the left, these details are slightly less critical and reveal the collection's name for each series.
Gold Watches of the Future SX3
A Face Top in the Shape of Waves
The wavy-curved case tops benefit from a domed sapphire crystal with anti-reflective treatment for maximum scratch resistance.
This specific shape gives the piece an ergonomic feel, adding a more futuristic feel.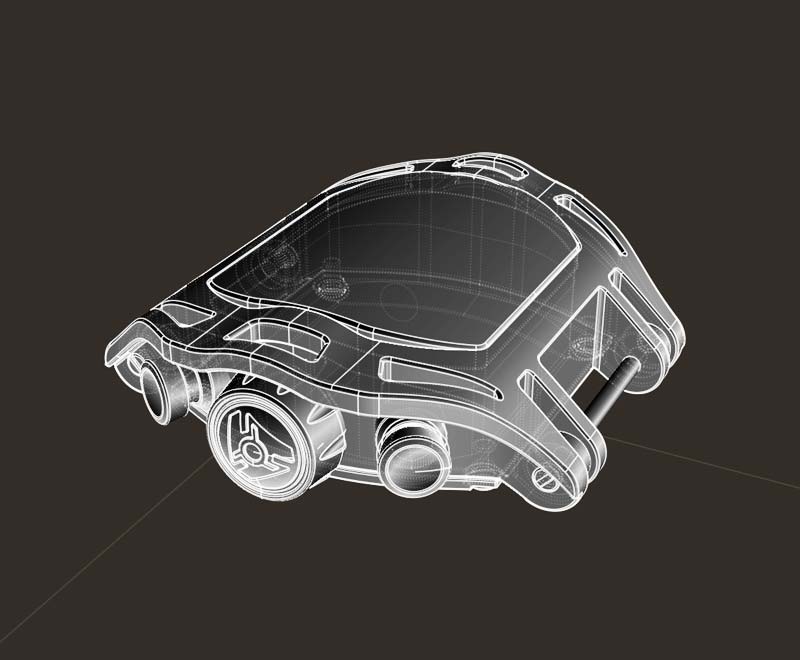 Watch Case Design with a Futuristic Style
Strong Sturdy Materials
Different materials are used for the 516L grade steel case, such as:
- Black Diamond-Like coating for black models. Our black watches are designed to last 80 years without scratches, unlike other Swiss watches with poor black PVD coating that can be scratched within the first week of wearing.
- Gold plating 15 to 20 times stronger than 24-carat gold plated watches - "Gold Bend Plating." This technology provides a coating ten times thicker than ordinary gold. Wear your watch with confidence for a lifetime and beyond.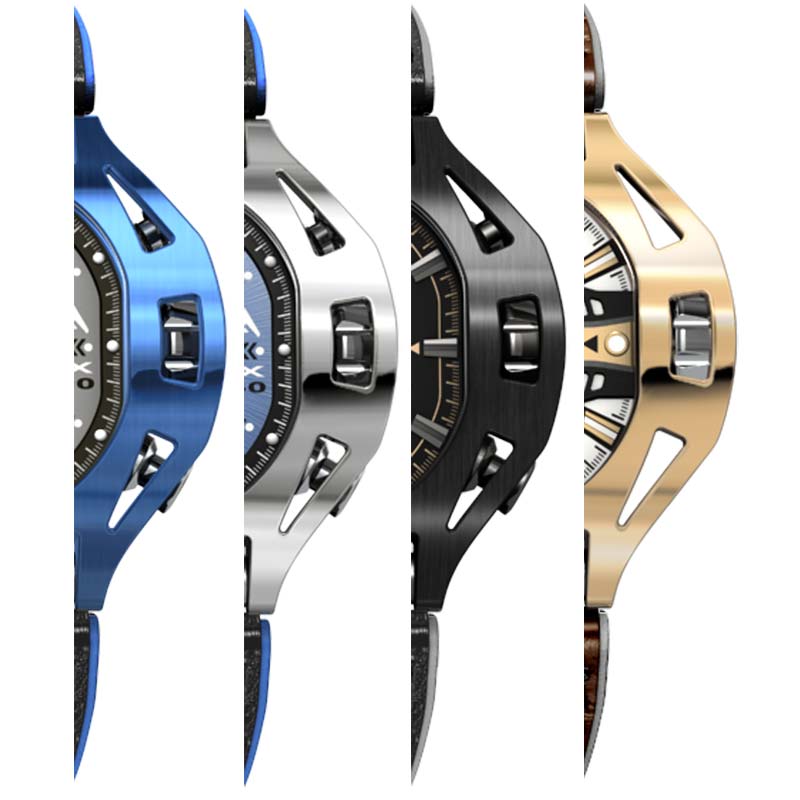 Different Case Back Available for Each Series
Each collection has a different case back engraved with a unique serial number for these small productions.
- The Wryst RACER Swiss automatic watches reveal the rotor through a small opening in transparent sapphire.
- Wryst FORCE men's chronograph watches feature an engraved 100-meter water resistance, Swiss-made origin, as well as their own unique numbered series from #01 to #75
- Wryst MOTORS racing watches have a two-tone case back with deep engraving reminiscent of a motorsport car alloy rim.
Innovative Bracelet Attachment System
The watch of the future can no longer have a conventionally attached strap.
This is why Wryst has developed and perfected a strap attachment on the watch, making it practically undetachable. This is a screw system that passes through the case's lugs to secure the integrated part of the bracelet further. A rigid insert for the silicone version and the leather straps also reinforces this.
Two decorative washers also have the purpose of giving a mechanical appearance - This part looks like a heat engine camshaft.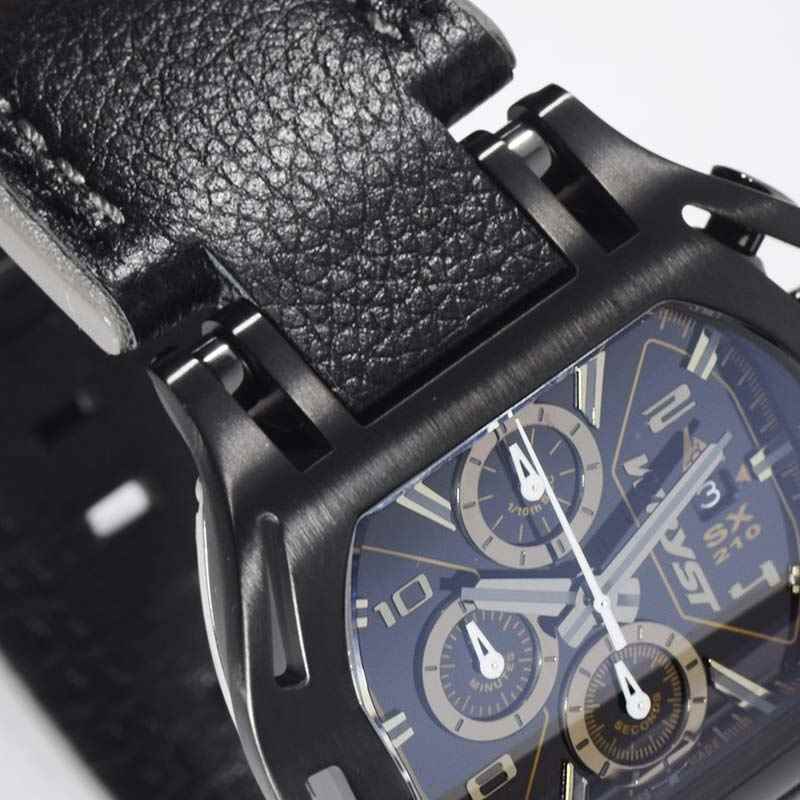 Modern All Black Leather Watch SX210
Four Good Reasons to Choose a modern watch Wryst:
✔ Over 11 years of experience in manufacturing quality Swiss watches
✔ Empathetic customer service, we only produce 75 units of each model
✔ Futuristic watches with unique designs - Most people will be surprised to find them
✔ Only 74 other people will wear the same watch
What will futuristic watches look like in 20 years?
The non electronic classic watch of the next 20 years will not use any battery or digital display to tell the time. Instead, it will run mechanical movements with springs, gears, and levers. It will have a dial with hands and markers, and other complications such as a date window, or a chronograph. It can also have a transparent case back that reveals the workings of the movement.
There are many examples from the past and present. The latest models will be admired for their design, accuracy, and durability. They will also be interesting for collectors and enthusiasts for their history and rarity.
However, guessing what the classic watch will look like in the future is not an easy task. There are many factors that can influence the future watch buyers. Technology, fashion, culture, and economy will play a major role. However, based on some of the present innovations in the watch industry, we can make some guesses.
Here are some possible features a watch will have in the future:
- Durable materials: More watch brands will use greener materials to make their watches. For example, some brands already use organic fibers, plant-based plastics, recycled metals, or natural stones. These materials will not only reduce the environmental impact. They will also offer a variety of colors and textures to improve the design of the watches.
- Modern movements: Brands will create new and improved movements that offer higher precision, reliability, and functionality. For example, some brands already use many components to improve the performance and durability of their movements. These will not only increase the accuracy and longevity of the watches. They will also display their complexity and beauty through transparent case backs or skeletonized dials.
- Minimal design: Buyers will prefer simplicity and elegance. For example, some brands already offer minimalist watches that have clean and symmetrical dials with no numerals or indexes. These will provide a clear and easy way to tell the time. They can also express a sense of style and sophistication.
These are just some of the possible features "non-electronic" wristwatch will have in the future. Of course, there might be other surprises and innovations we can't imagine right now. The watch industry is always adapting to new challenges. The only thing we can guess is that they will continue to be fascinating and reflect our culture and history.
In conclusion, we hope to have explained the reasons why Wryst offers futuristic watches. You should laso discover how it was achieved. The first look at the case and construction shows just how industrial is the intention. Wryst offers today the advanced look and benefits at a more affordable price.
Other Wryst models available:
Ultimate Scratch-Resistant Black Watches