Wryst: An Unusual Watch Design
A Limited edition with unprecedented style
The most unusual watches Wryst have strength, style, and a distinctive design. If you are looking for a timepiece that looks like no other, you are on the right page. The atypical style of Wryst is undeniable. A strong, durable and stylish chrono is not always easy to find. Since the very beginning (The 2012 "Airborne" collection), Wryst dares to stand out.
All the designs created by the luxury Swiss brand are totally new and the opposite of a classic timepiece. The brand also exclusively produces limited small editions of 50, 75 or 99 pieces maximum with serial numbers engraved on the case back.
Wryst Swiss Wristwatch Force SX230
Breaking the monotony of classicism
Years after years, most renowned names in the watch industry have something in common. Wheather the round shape, the classic style or the simplicity provide young crowds with only limited choices. Nowadays the tendency is to wear a computerized smartwatch, with cutting-edge functions and numerous gadgets for an asset.
Very little is in the "look" and personality of a timekeeper. In opposition, very few brands offer an affordable alternative to aggressive style and most unusual look. Yes, some quality Swiss brands do this very well such as Urwerk, MB&F, HYT, and Richard Mille, at an extravagant five or six-figure price.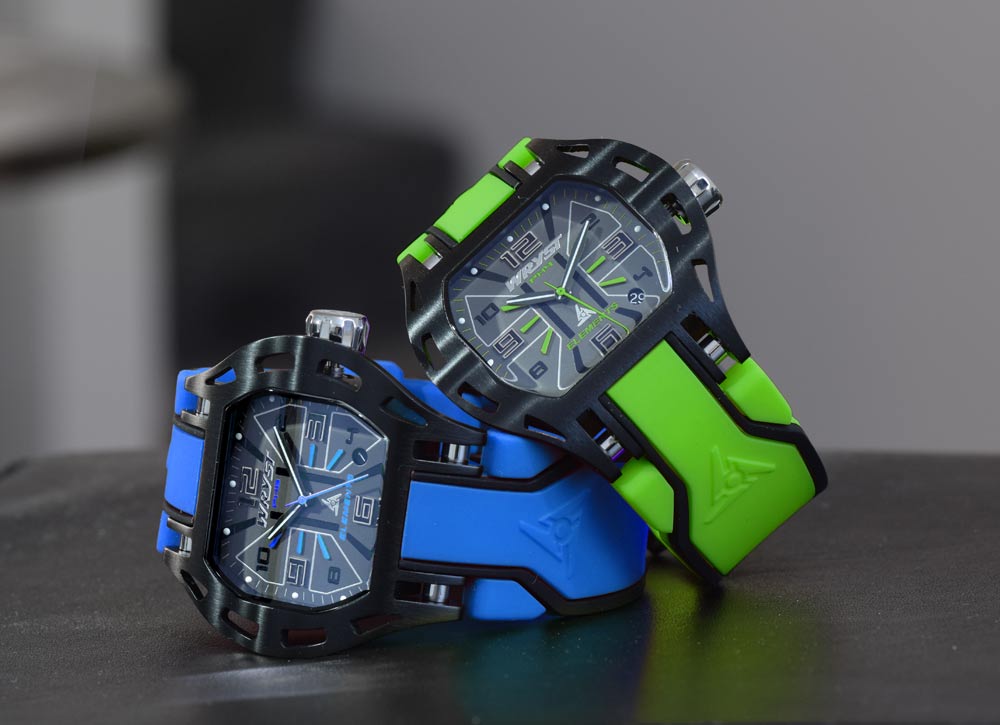 Wryst Elements - For Extreme Outdoors
Wear Your Style, Wear YOU
Today identity & personality are a strong factor in everyone's life. All successful individualists want to look good, at all time. Fashion designer clothing, hairstyle, attitude and accessories all have a right to be adapted to the occasion. This is why the Wryst unusual style offers the diversity you need. Either the mighty automatic gold version from the Wryst Racer Chrono collection, the chronograph Wryst Force, or the versatile unisex colorful references from the Wryst Elements collection will suit your needs.
There is one thing that will do the jobless, and it is a square electronic smartwatch with a switched off dial, which needs to be recharged every few hours. However, we do respect people's choices and tastes for any kind of timepieces, as most our customers are watch collectors. Many of them pretend their Wryst is the most "unusual" piece in their collection.
Wryst Racer SX3 Automatic Movement
Extremely Resilient and Durable
Crafted in grade 516L stainless steel, all black timepieces from Wryst also benefit from the world's most scratch-resistant black DLC coating. Over 99% of black steel watches today will be scratched in several days, losing their fresh and neat black look that made you purchase it in the first place.
With Wryst you have the guarantee of a long lasting experience, days after days, again and again. Furthermore, the unusual Wryst SX230 also available with leather strap is ideal for outdoors and adventure. This adds to the brutal motorsport feel of the extravagant casing. Sponsoring the Isle of Man TT races, there are typically no other quality chronograph sponsoring the world's fastest and most dangerous motorcycle and sidecar races.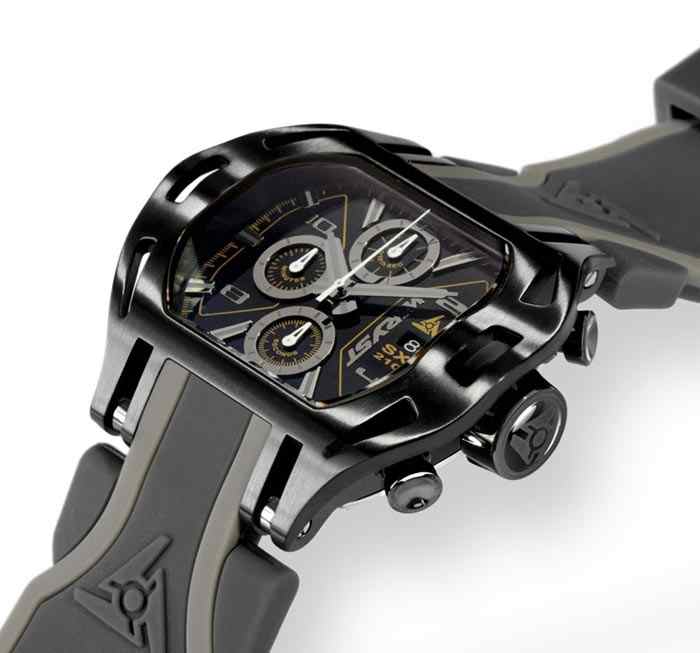 The strength of the Wryst wristwear experience do not stop there. With water-resistance of up to 200 meters, shockproof movement and with a thick curved sapphire crystal, make the most of your unusual designer Wryst years after years, without looking back.
Wryst also offers a one-to-one after-sale service, which is a world exclusive. No middle man, no delays, all issues are dealt with promptly, professionally and hassle-free. Most Wryst references watches are also available with leather band.