Two new Wryst watches collections will soon be released!
We have been working hard to deliver your next striking wristwear
Two new Wryst collections will be released soon! There will be a comeback of the long-awaited Wryst Motors with an unprecedented size of 50 mm and a more high-end timepiece produced in small series of only 10 pieces - Our most limited reference ever. We are celebrating in style the 10th Anniversary of Wryst: 2012/2022.
The Wryst Motors is back
Following the immense success of our previous Motors series, we have crafted the next-generation motorsport-inspired chronograph. Two bold and sturdy stainless steel models are both produced, as always, in limited editions of 75 pieces.
These motor-racing wristwear fashion accessories will be inspired by the work of racing more than ever. The model Motors MS620 will wear a white chronograph face with futuristically crafted sub-dials for the chronograph functions. By contrast, the second version, MS630, will be offered with a black dial.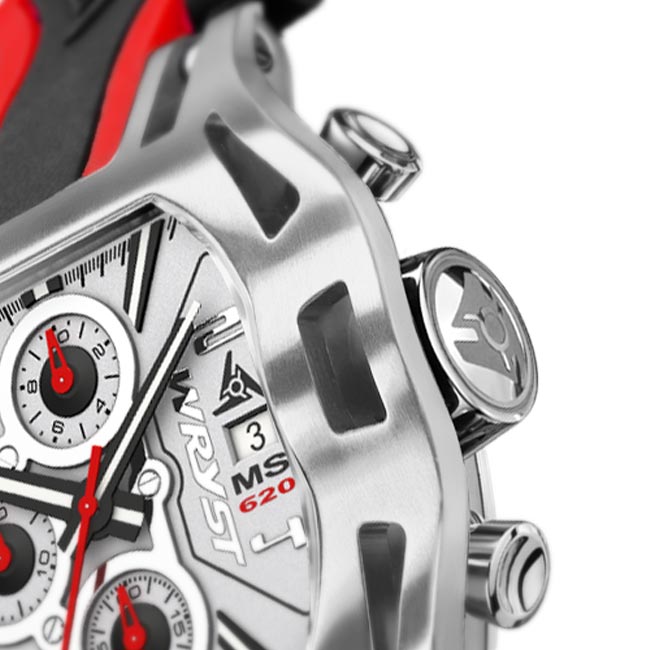 The Forthcoming Wryst Motors MS620
A unique case back with an attitude
The back of these new Motors are manly and inspired by motorsports, but that is not all. We opted for a contrasting feel in the circular brushed and black color finish.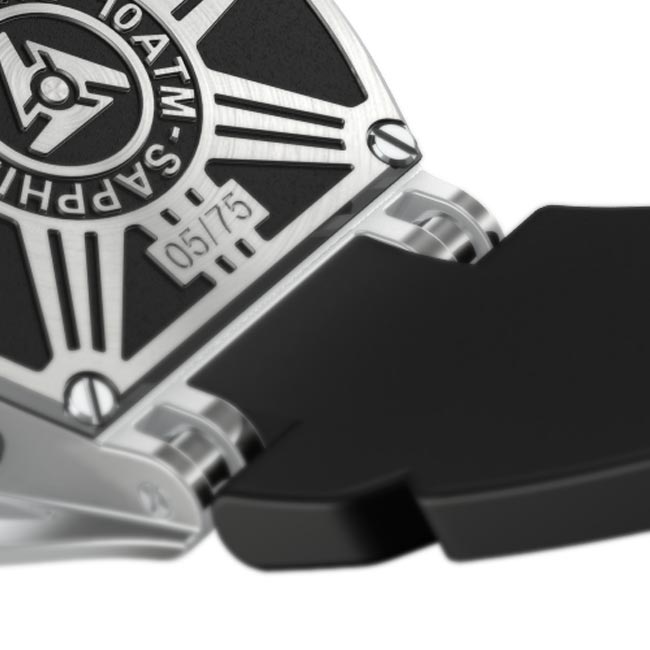 New Wryst Motors Watch Case Back
Our tenth Anniversary - Big Time!
We are going all-out with a well-crafted new model with yet the lightest and strongest casing, holding one of the most reputable Swiss movements ever produced. Only 10 of you will ever have the opportunity to own our best yet most collectible watch ever proudly.
Wryst 10th Anniversary - Limited Edition of 10 pcs
More information will be available soon, so stay tuned to our Wryst social media for further news and updates as we have it.
Please note that the current collections are now in low stocks with limited availability for several references. Browse our exclusive present limited edition watches here:
Racer Automatic

Force Collection

2017/2018 - Isle of Man TT (Discontinued)

Ultimate Metal

Elements Collection
2016 - Isle of Man TT (Discontinued)

Ultimate Collection
Swiss Army Watches

Automatic 2824 Collection (Discontinued)

Motors (Discontinued)

Shoreline (Discontinued)

Airborne Bicolor (Discontinued)

Airborne Collection (Discontinued)