Wryst Elements now also available with bright and colorful bracelets
The world's most affordable scratch-resistant watch Wryst with black DLC coating is now offered with your favourite color strap. Choose either the green watch Elements PH3, the square yellow watch PH4 in yellow, the Sportive Watches Wryst PH7 in orange, the black watch PH6 or the deep blue version PH7, and wear it casually or for your sportive outdoor activities.
The versatile Wryst Elements with a perfectly balanced design dedicated to Motorsports and Extreme Sports just looks mega. Choose your own and purchase today as only 75 pieces of each 6 watch references will ever be produced!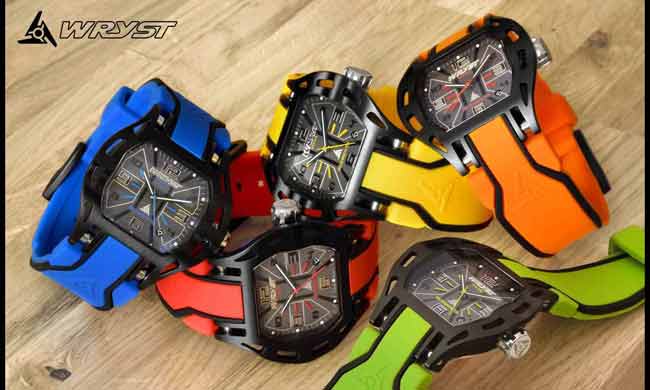 At Wryst Timepieces we love to study fashion trends, sketch new watch designs, select colors and materials, and perfect the unique limited edition watch through all the production aspects of the watchmaking process. Luxury sportswear and swimwear accessories dedicated to professionals, the Wryst with a stylish design is built to offer the best resistance possible for a long lasting experience. You can forget to have to spend thousands for a tough watch. The watch Elements has been rigorously tested with the objective to provide the best of what the watch industry has to offer.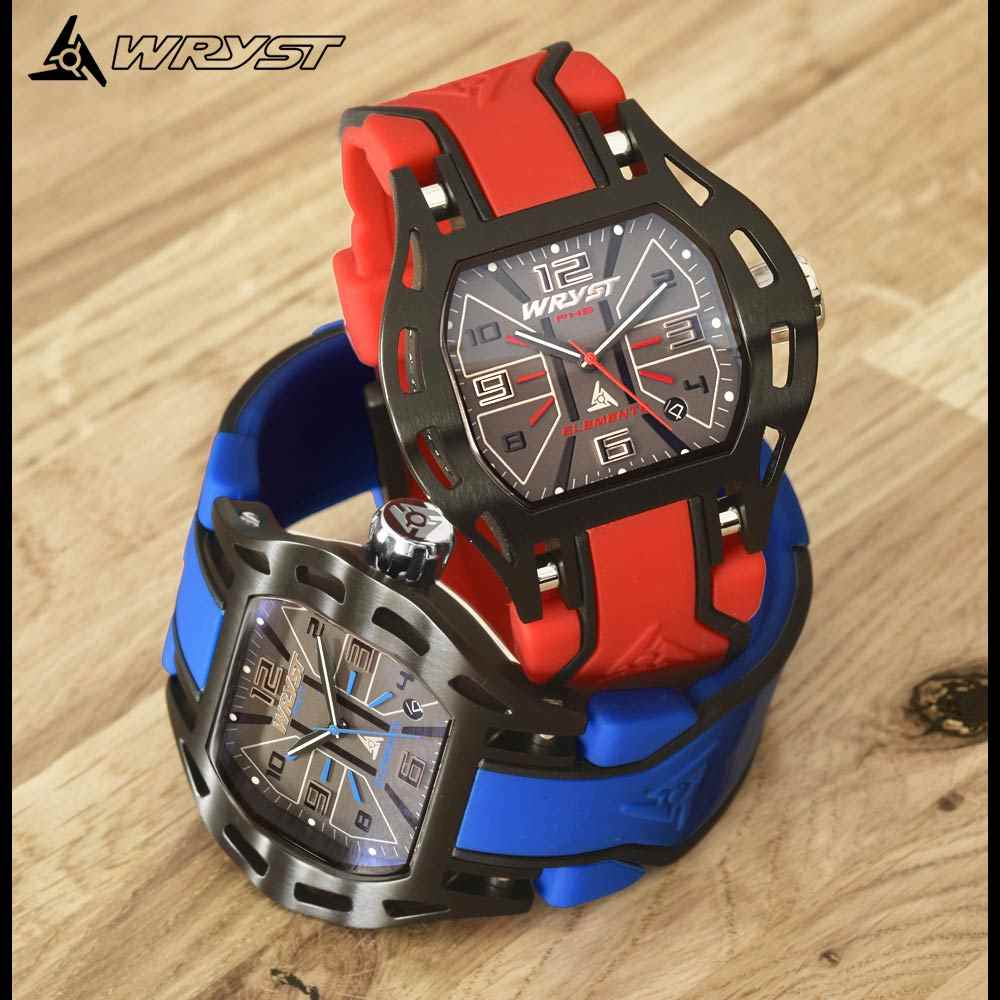 While the exclusive and affordable watch from Switzerland can only be purchased online, the brand offer to all customers 100% satisfaction or your money back. After receiving your timepiece you have the opportunity return if new & unworn if you are not entirely happy with the purchase. With a unique reliable Swiss sport watch produced only in small editions of between 50 to 99 pieces, all watch collections will be sold-out at some point in time. For example the Wryst Airborne or the Wryst Isle of Man TT watches are now discontinued. Lucky are the customers who have bought a watch when it was possible.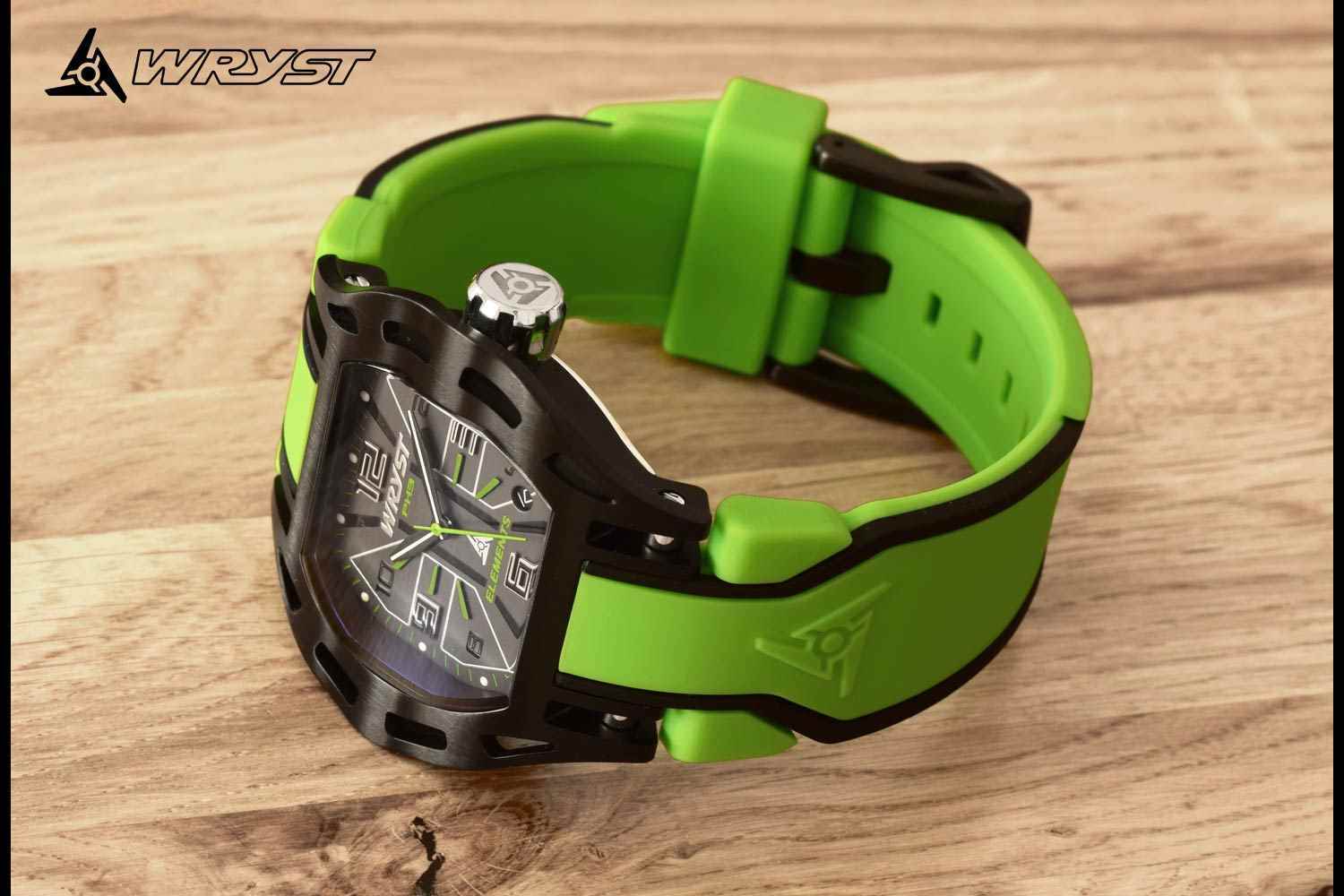 Note that each and every reference from the Elements collection is including two different straps that can be changed at anytime. You can also add to your color combination by purchasing other color straps separately.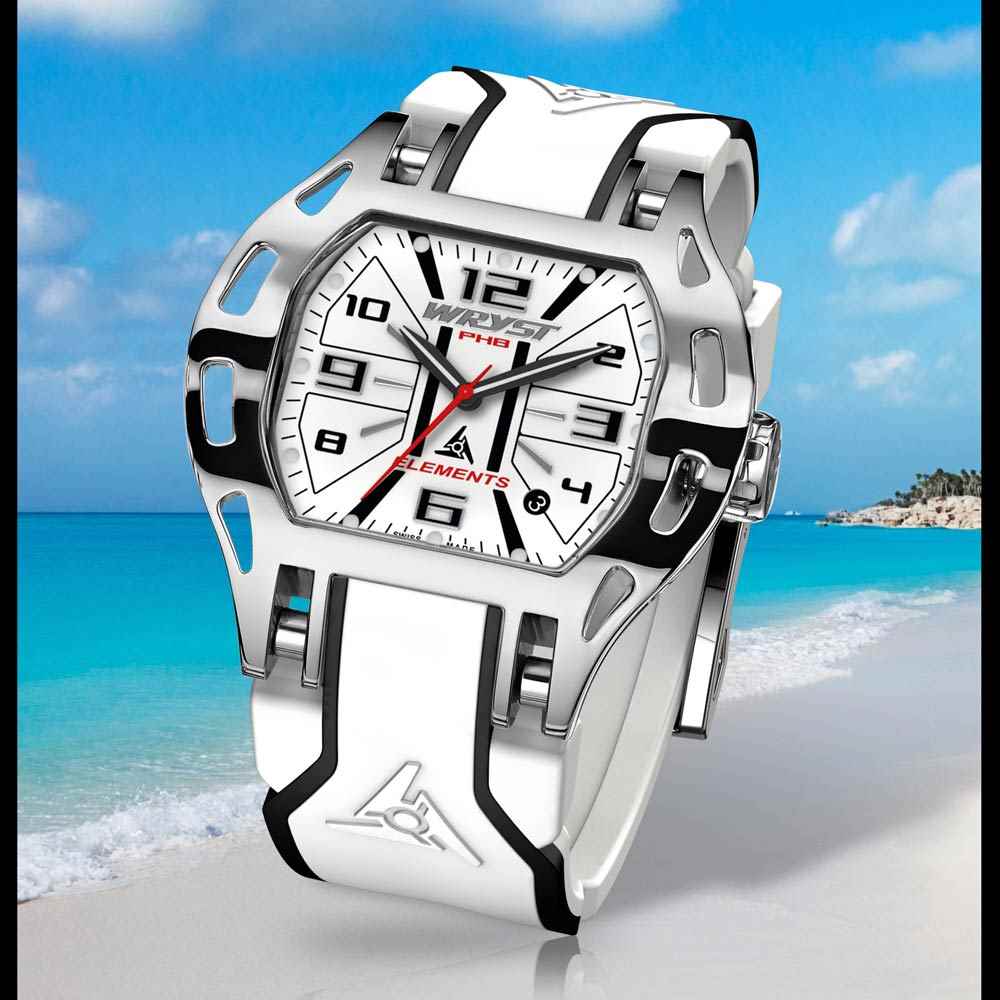 Wryst Elements PH8 (Discontinued)
If this is not enough the 6th Swiss reference Wryst Elements PH8 with polished silver finish and white dial is the opportunity to choose one of 3 more straps available. Fitted with the white strap, the black strap with red side lines or with white side lines the Swiss watch PH8 is an astounding timepiece which will catch anyone attention for sure.