Top Gear Magazine features the watches Wryst TT for Racing
Wryst TT watch Featured in Magazine Top Gear and Top Gear Netherlands
The best racing-inspired Swiss watches featured in motorsport focused top gear magazine. The Wryst TT watch is featured not once, but twice!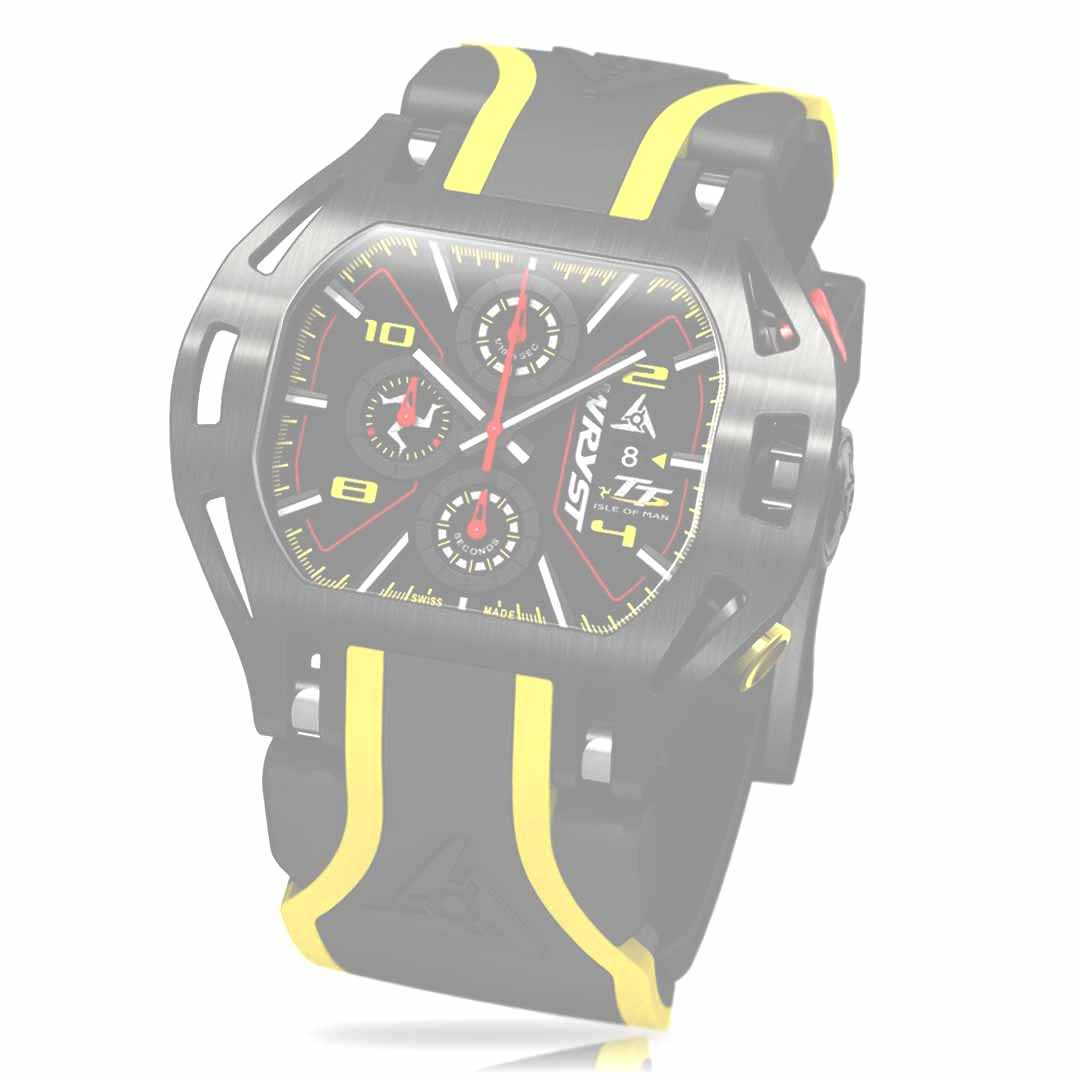 1/ Topgear.com magazine December 2018 choose a selection of motorsport-inspired timepieces, and this is what they say about the best racing timepieces Top Gear Wryst Isle of Man TT:
"Rolex is by no means the only watchmaker doing this 'win race, get watch' thing, though none other does it to quite the same degree, and none has obtained such legendary status. Wryst, for example, has sponsored the Isle of Man TT since 2015. You can buy its so-named special edition, but IOM winners get one free. TAG Heuer presents the winner of the Indy 500 with a watch, and before them, Maurice Lacroix did the same. And of course, there's the relationship between Chopard and the Mille Miglia."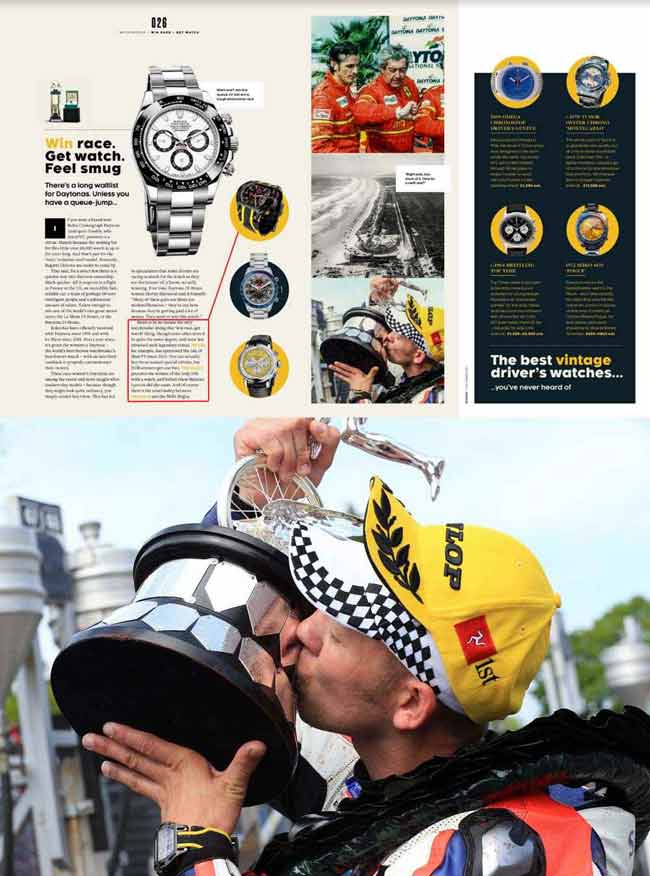 The picture of Pokerstars Senior TT 2018 race winner Peter Hickman kissing the Isle of Man TT trophy while wearing the Wryst TT watch is also featured.
2/ Topgear.nl also mentions the Wryst TT motorsport watch inspired by racing in the November 2018 edition, best racing Top Gear watches, and this is their comment about the timepiece:
"Do you want to stand out? This Isle of Man TT version of the Swiss Wryst reverts to motor racing on the famous British island and offers for less than 1,000 euros a Ronda quartz chronograph in rather a bright color and distinct form. We find it cool!".

The exclusive special edition watches Wryst TT for racing are available. Still in stock are five different TT watches with various bracelets. While it is still possible to purchase this timepiece celebrating the world's fastest show on earth, stocks may not last. As featured in the best racing watches top gear.