Discover the orange men's Watch ES50 for extreme sports
Photographs of the Wryst Ultimate ES50 sport watch
Few pictures of the exclusive Limited Edition men's orange watch Wryst Ultimate ES50 for extreme sports in Dawlish Warren's dunes on the English Riviera.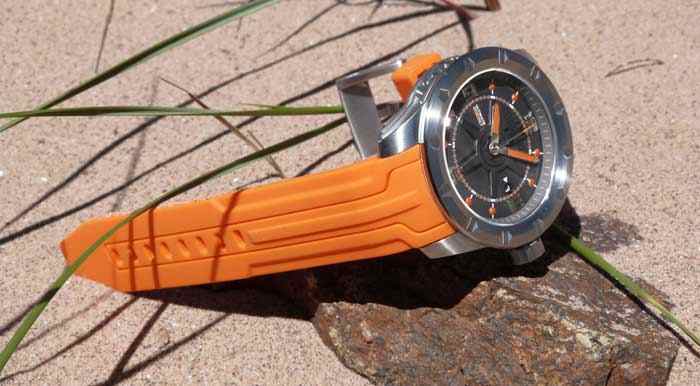 Enhance your lifestyle with a fashion design orange sport watch
Wear a unique and exclusive limited-edition timepiece with a high-quality brushed stainless steel case and a striking combination of dark grey and bright orange colors for a Wryst Ultimate quartz watch with unprecedented style.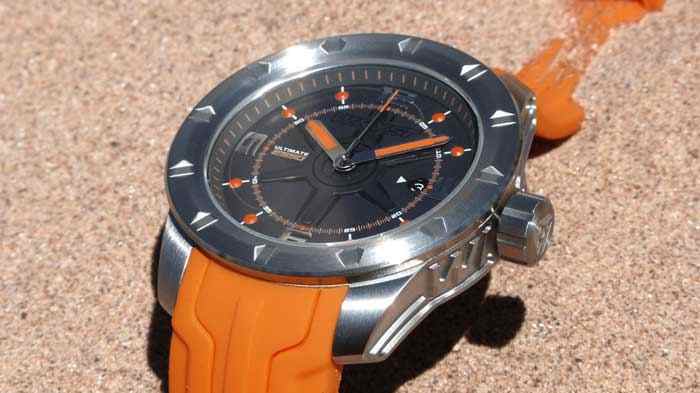 Specifications:
Limited Edition of 99 Pieces
- Brushed Stainless Steel case
- 3 hands quartz Ronda movement
- Sapphire crystal with anti-reflective coating
- Signed Screw-down crown
- Water-resistant 200 Meters
- 45 mm case size, 22 mm brushed SST buckle
- One year warranty
Two high-grade silicone straps included:
- x1 Two-tone dark grey and orange strap for wrists between 160mm & 205mm (8")
- x1 One All-orange strap, same size
Please read our recommendations to make the most of your water-resistant sport watch in safe condition here:
What does water-resistant mean for a good strong watch?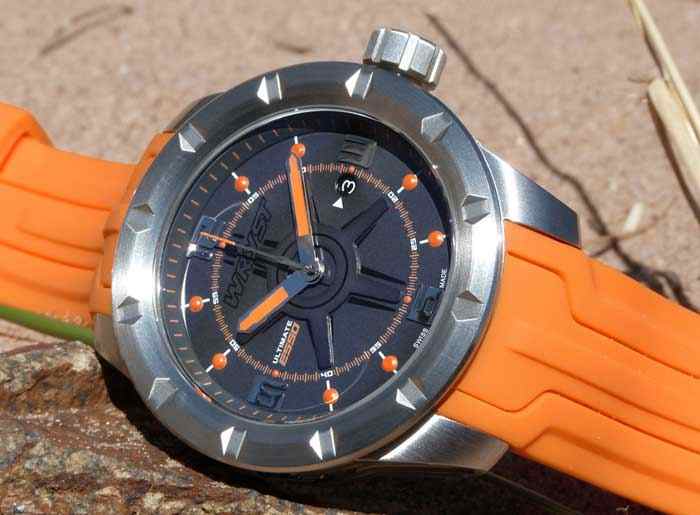 Exclusive orange watch with a unique style
Produced exclusively in Limited Editions of 99 pieces, the ULTIMATE sport watches Wryst are ultra-sporty, dynamic, and a spectacular testimony of unique watchmaking style. The watch case sides are engraved 0.6mm deep with CNC machining, which is a significant challenge in itself. This ES50 sports watch with a suave combination of dark slate grey and orange details are totally new in the watch industry. An extra all-orange silicone strap is also provided for free with this watch.
The Limited Edition WRYST ULTIMATE ES50 in dark grey with orange details is bold, fun, modern, and a great watch for Extreme Sports. With a large 45mm case size and many styles, it has a spectacular overall design to stand out and look cool. Strongly built and with sapphire crystal, it makes the ideal sport watch for intense use and hostile environment.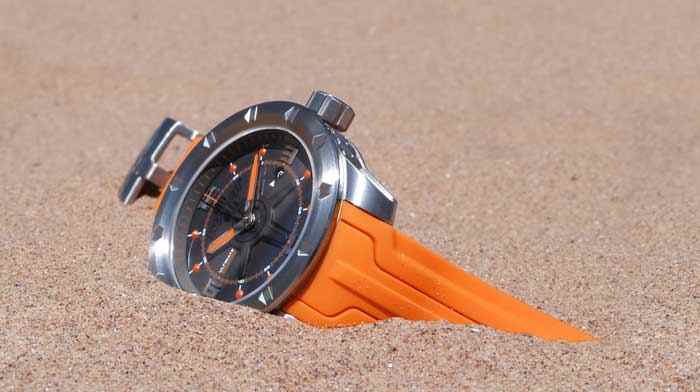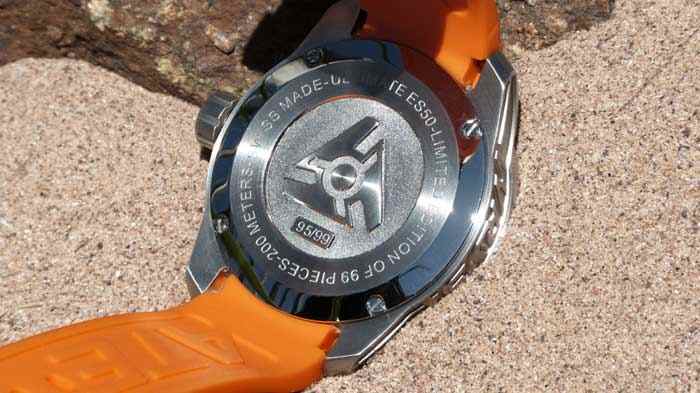 Wryst photographs in the dunes of Dawlish Warren, English Riviera
Dawlish Warren is located at the mouth of the Exe Estuary in Devon. Just across is Exmouth, an ideal location for watersports. The seaside town of Exmouth, the gateway to the Jurassic Coast, right opposite the legendary duckpond. Exmouth has some of the best watersports locations in the country in the duck pond (the mouth of the Exe estuary) and the seafront with its golden sands, awesome views, and fantastic tidal conditions. Kitesurfing is one of the latest and most exciting watersports to hit the UK. Taking the best aspects of Surfing, Windsurfing, and Wakeboarding and putting it into an adrenaline-packed sport where you can ride big waves, jump really high, do low technical spins, or just cruise.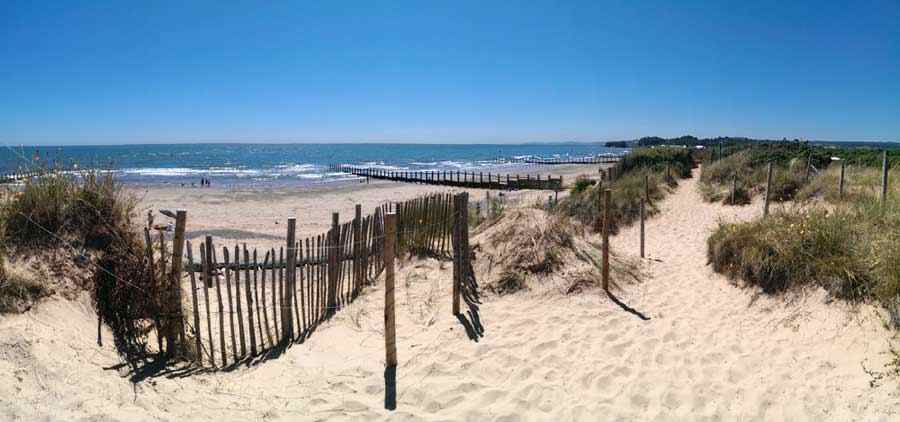 Purchase your Wryst Ultimate ES50 Limited Edition here: