The reality of watches produced in Limited Editions
One more reason to secure yours today!
There are now two more references Wryst Elements sold-out and discontinued.
Following the long gone Wryst Elements PH8 in steel, the Wryst Elements PH6 with black/red bracelet and Wryst Elements PH6 with red/black bracelets are unavailable forever. Only 75 units of each model will ever be produced.
All our customers were notified when we had only two pieces available in stock, but the truth is, this was not going to last for very long.
Wryst Elements PH6 Black/Red =>
SOLD
Wryst Elements PH6 Red/Black =>
SOLD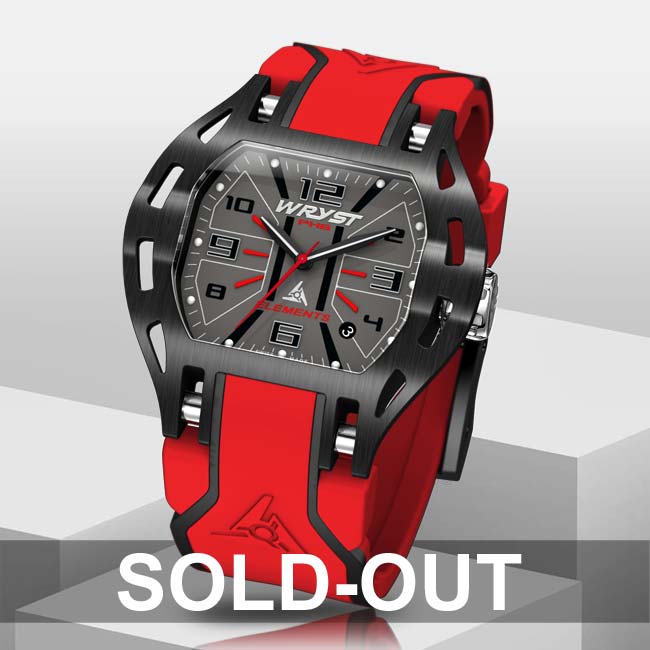 Two more references that will never come back again are both the Wryst Elements PH5 with black/orange bracelet and Wryst Elements PH5 with orange/black band:
Wryst Elements PH5 Black/Orange =>
SOLD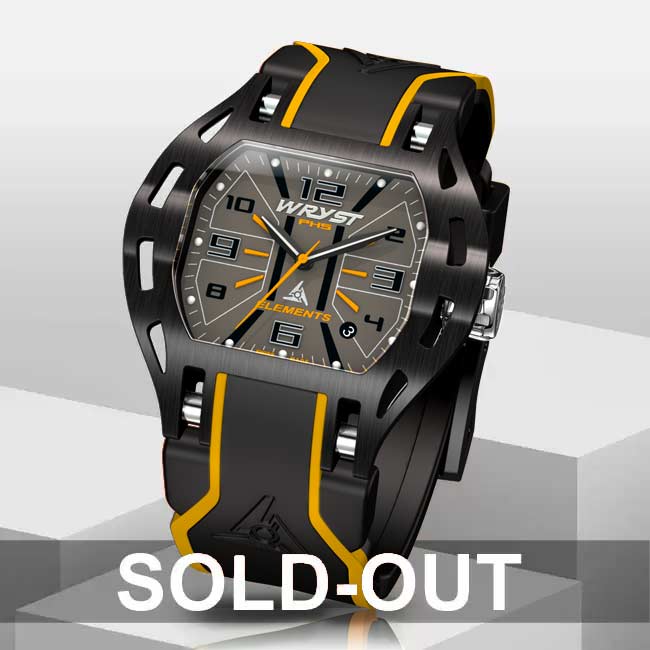 Wryst Elements PH5 Orange/Black =>
SOLD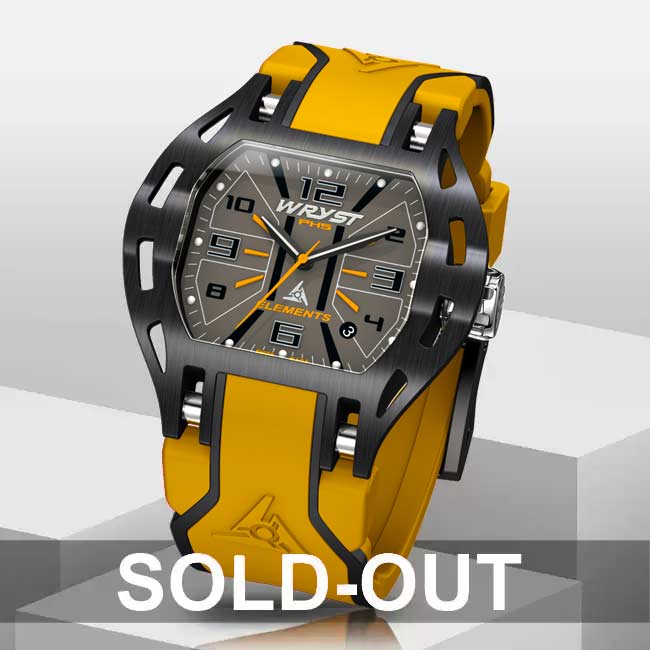 Every piece has a unique serial number engraved on the case back between #01/75 and #75/75. When they are not available anymore, that will mean no one will ever be able to acquire a new one and wear it proudly.
So with only nine different versions of the PH Elements collection, choose your color and take your pic today to secure your favorite watch. The Wryst Elements PH5 will be the following reference to vanish with only one left in stock and ready to be dispatched worldwide with DHL Express service. We estimate the delivery time between 2 and 3 days for the USA, 2 and 3 days for Europe and a maximum of 3 to 5 days for the rest of the world.
All Elements references still in stock today:
Wryst Elements PH3 green bracelet

Wryst Elements PH4 yellow bracelet

Wryst Elements PH5 (Sold-out)
Wryst Elements PH6 (Sold-out)
Wryst Elements PH7 black bracelet

Wryst Elements PH7 black and blue bracelet
Wryst Elements PH8 white and black bracelet (Sold-out)
Bright and colorful bracelet versions:
Wryst Elements PH3 GREEN bracelet
Wryst Elements PH4 YELLOW bracelet
Wryst Elements PH5 ORANGE bracelet (Sold-out)
Wryst Elements PH6 RED bracelet (Sold-out)
Wryst Elements PH7 BLUE bracelet
Wryst Elements PH8 WHITE bracelet (Sold-out)
Discover the Elements Sports Watches Collection