Colorful Black Wristwatches for Extreme Sports and Outdoors
The Ultimate Black Steel Watch for Sports
A strong black steel watch for men and women with brutal design and vivid colors. Wryst offers a quality durable black steel watch in opposition to the fast-growing popularity of gimmick gadget smartwatches and connected watches made in black plastic. If you are looking for a black timepiece that will last for many years to come without any updates or upgrades, you are just in the right place.
Rugged Timepieces Built to Last, Whatever Happens
Outdoor activities such as extreme sports and water sports require that you wear a timepiece designed to endure your active life. Furthermore, it would help if you also had a watch that looks appealing and colorful. This is the reason why Wryst created the limited edition Wryst Elements collections.
Not the Casual Tasteless Look
More than just a sports watch for men and women; the Elements steel watches benefit from the toughest materials. A selection of 5 different color combinations is available for you to choose from. Either suitable to your taste or just matching your equipment, unlike most black plastic connected watches available today, the unique creations Elements also provide a stylish, tasteful, and charismatic colorful feel.
Black and Green Scratch-Resistant Black Steel Watch Elements PH3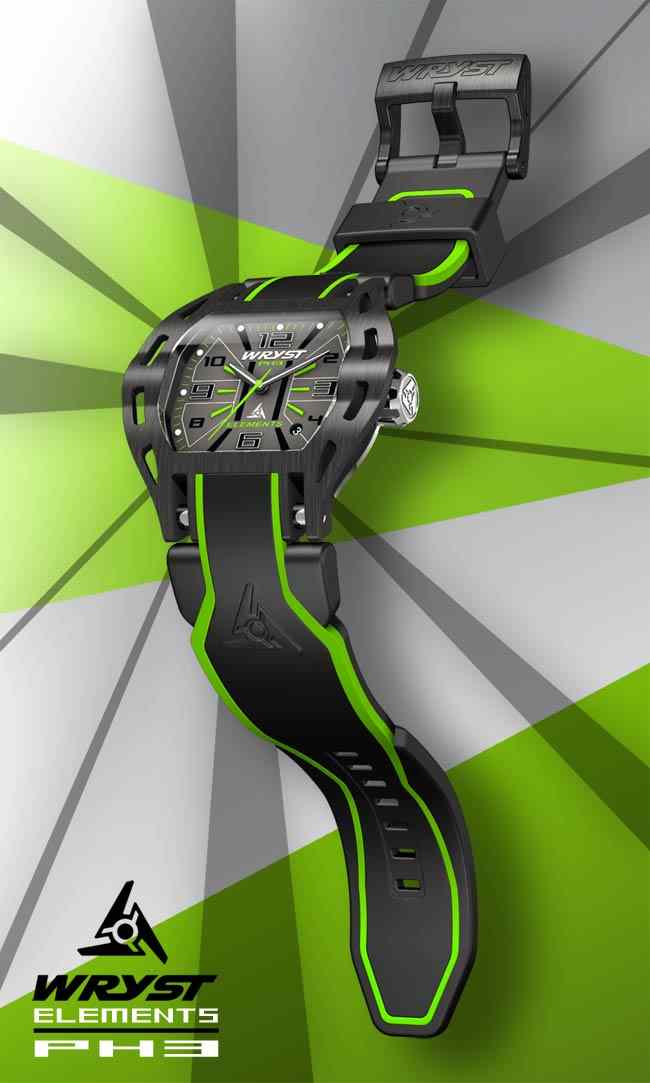 Black and Yellow Scratch-Resistant Steel Watch PH4
Black Watch Wryst Elements PH6
Black watch Wryst Elements PH6 with red details.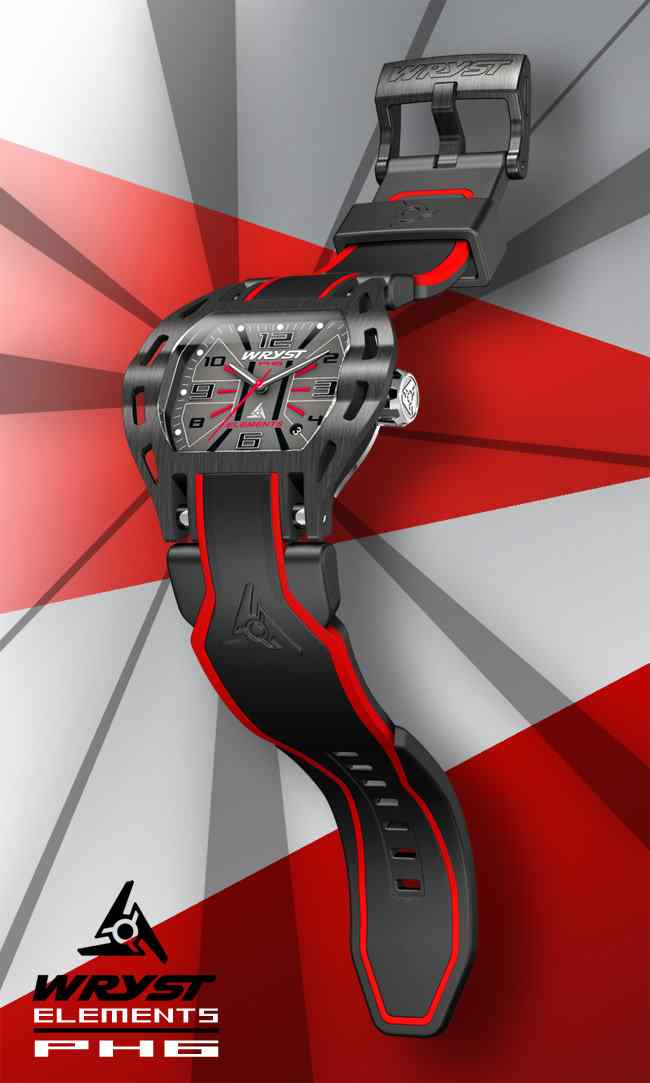 Blue and Black Steel Watch Wryst Elements PH7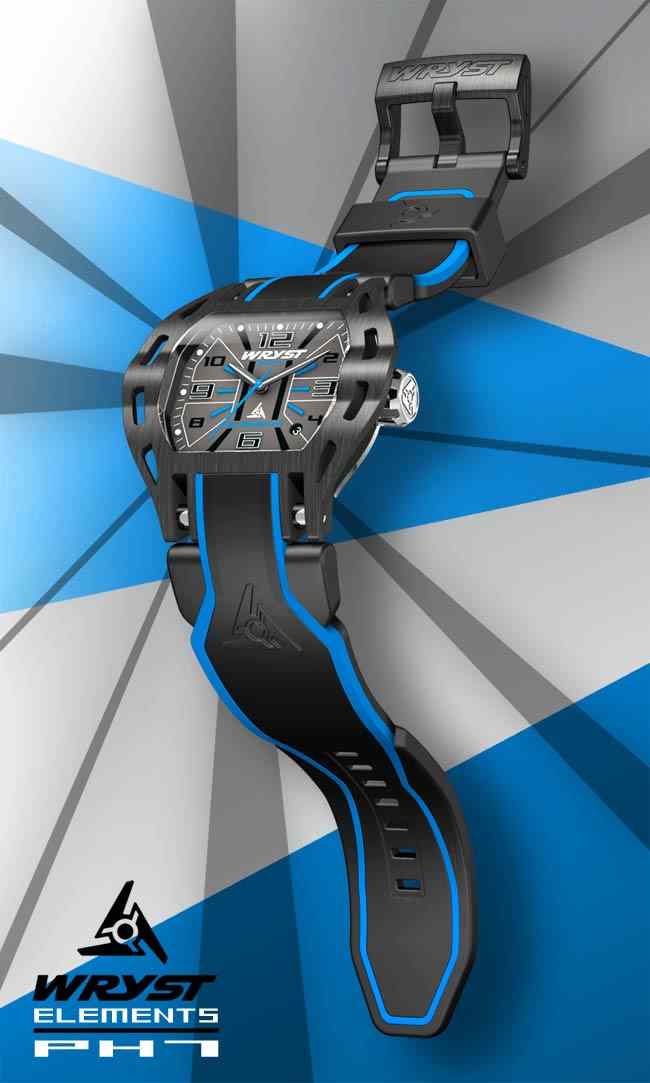 Click respectively on your choice's timepiece above on this page to find out more information and prices for this particular steel watch reference. The Wryst Elements steel watch is produced in small editions, and therefore, they will all one day become unavailable and discontinued.
Each reference in this collection includes a more colorful second double injection bracelet. You can also request or purchase a black leather bracelet separately for a more casual feel.
Technical specifications:
- Crafted in a block of grade 516L hardest steel by CNC machining
- Mineral "K1" crystal more resistant to shocks than sapphire
- World's most scratch-resistant black "Diamond-Like Carbon" coating
- Limited Editions of only 75 pieces ever produced (Some in low stocks!)
- Swiss Quartz gold plated movement resistant to magnetism and shocks
- Battery lifetime of 45 months (Nearly 4 years)
- Unique designer black steel watch never-before-seen in the industry
- Two double-injection silicone bracelets included with antidust treatment
- Highly secured patented screw attachment system for the integrated bracelet
- Screw-down crown
- 100 Meters watersports ready
- 1-year exclusive manufacturer warranty
- Case size 45 mm suitable for men and women (Smaller than a circular 45 mm watch)
- Designer 22mm square buckle for maximum style and comfort
Luxury Steel Watch Collections Also Available:
WRYST ULTIMATE Black DLC Bracelet
Discover all references available here: