Top 5 Best Sold Watches Wryst
Bestseller WRYST of the year
List of the top 5 Best Watches so you know which ones have sold the most. Note the Wryst Shoreline watches collection is now almost discontinued. This year, Wryst also announced the new release of a bolder watch collection Wryst Force. These watches inspired by the Forces of nature are sturdy with a 50mm case size. Several luxurious references are available with a more accomplished design.
The other big news is the sponsorship renewal with the TT. For the 3rd consecutive year, Wryst is the official timing partner of the world's fastest road race. The watches Wryst TT Special edition was released in May. Available for pre-orders at the time, the exclusive motorsport timepieces are now available and in stock. The Isle of Man TT race is the best show ever with motorbikes racing at speeds up to 207MPH on a closed public road.
1. Luxury Gold Shoreline Watches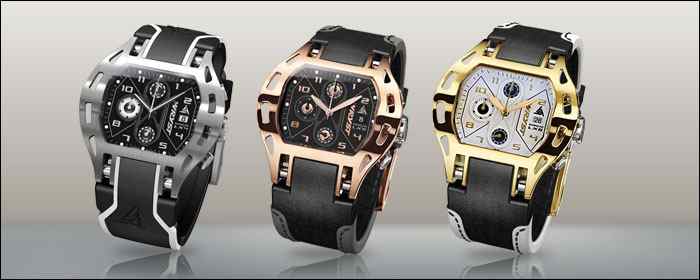 Bestseller this year was the Wryst Shoreline collection. Regrettably, most references are now sold-out. Only 99 pieces of each have been produced. The Shoreline spirit which is more luxurious lifestyle oriented has now come to an end. At this time Wryst has no plans to produce new references Shoreline. However, this could change in the years to come. Note there is 1 Wryst Shoreline LX4 with Brushed Stainless Steel finish still in stock!
2. Extreme Sports Watches Wryst Elements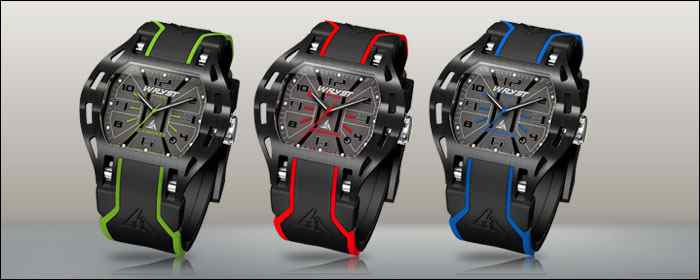 Sold in good quantities the 3 hands/date Wryst Elements comes second. Colorful and versatile, the Elements collection is dedicated to withstand rough usage. Ideal for outdoors and extreme sports, the black DLC coating is providing with the hardest black DLC coating technology. Moreover, only 75 pieces for each reference will ever be provided. Purchase today one of the sports watches Wryst Elements still available.
3. Wryst Isle of Man TT Special Edition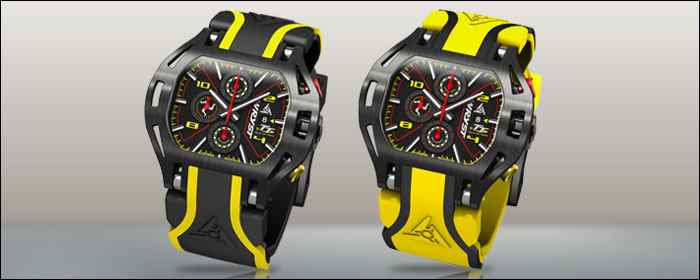 Bolder, stronger and more motorsport than ever is the TT motorsport watch. Only available since the TT races, these models are a hit. Whether dedicated to the TT races fans or just for an unprecedented racing look, the TT watches are now in stock. Now in a larger 50mm case size, the timepieces have 2 of the TT remembrances on the dial. The watch case back features the Isle of Man Triskelion engraved in 3D. The epic chronograph watch TT is perfect as a birthday or Christmas gift.
4. Motorsports Inspired Watches with Carbon Fiber Dial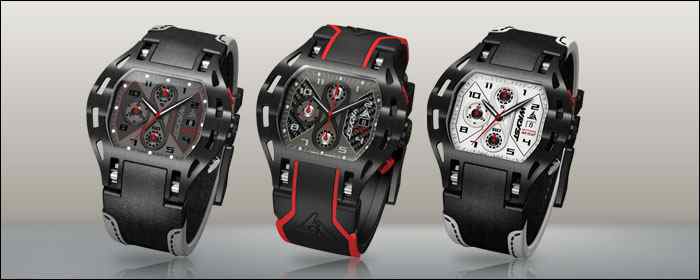 The most car racing and Formula 1 inspired Wryst watches are within the Motors collection. Previous years references Motors MS1 and Motors MS2 are long gone. In 2016 the Wryst Motors MS3 featuring an exclusive carbon fiber dial was produced. Again, this is a short run on 99 limited edition sports watches. One of this exclusive MS3 was actually gifted at random. See October watch giveaway on ablogtowatch.com.
Today, there are only a dozen exclusive motorsport-inspired Wryst Motors MS3 left in stock.
5. Wryst Ultimate for Outdoors
Only 500 units of the Wryst Ultimate round sports watches produced in total. In 2016, the brand added a new stainless steel bracelet to this collection. This is providing the exclusive Ultimate sports watch experience with a stronger feel. Like all other references from the brand, the black DLC coating technology is the world's most scratch resistant. These extreme sports watches for water sports and winters sports are offered with vibrant colors, or not. The Ultimate ES20 is a black on black watch, and other references are offered in vibrant Green, Orange, Yellow and Red colors.
In conclusion, unlike most luxury wristwatches available today, Wryst offers limited stocks. Since 2012 the atypical brand is dedicated to providing exclusive and unique sports watches. Wryst founder, owner, and designer Jacques Fournier says it in short: "My aim is to create unconventional looking sports watches within an even watchmaking industry. If 95% of watches produced look like one another, check-out Wryst for something different, something new."