Wryst TT watch revealed during NEC Motorcycle Live Show
The Wryst TT watch presented during the Nation's biggest Motorcycle Show
The TT watch was presented to the IOMTT stand during the NEC Motorcycle Live held in Birmingham between November 28th and December 6th.
With 30 racing bike manufacturers showcasing more than 50 new models, plus plenty of live action and interactive features, there is only one place for anyone interested in motorcycles every year; the Birmingham NEC Motorcycle live - //www.motorcyclelive.co.uk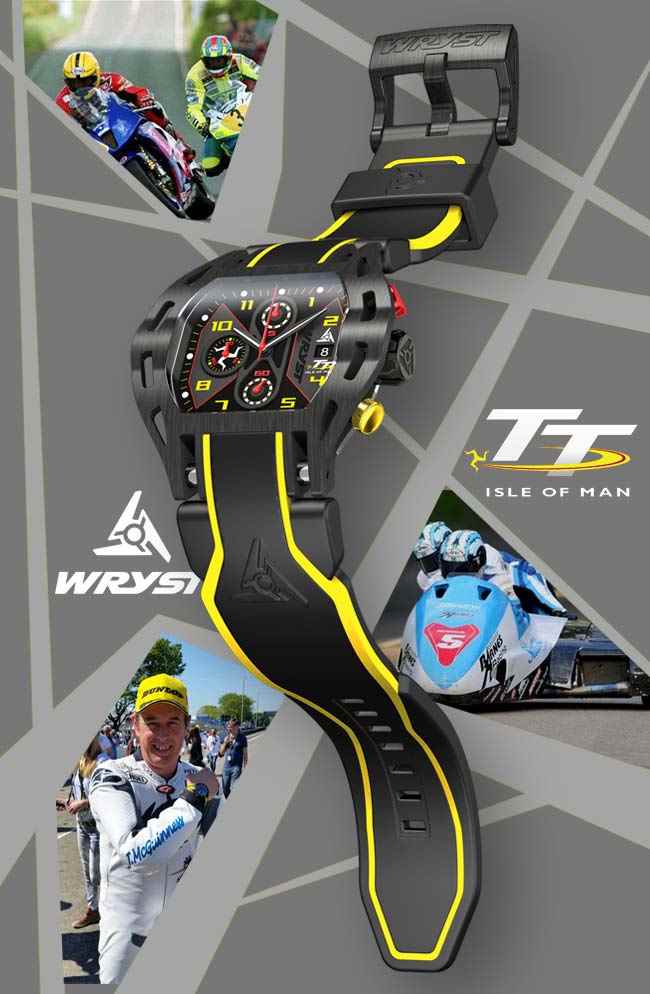 Special edition Wryst TT 2016 watch exhibited by champions of the Tourist Trophy
On this occasion the special edition Wryst TT watch was worn by solo motorcycle champion John McGuinness, with 23 wins as of 2015. McGuinness was visibly pushing around every inch of the Mountain Course in 2015 and blitzed the outright lap record with a 132.701mph average speed to beat Bruce Anstey's previous best of 132.298mph set in 2014's Superbike race.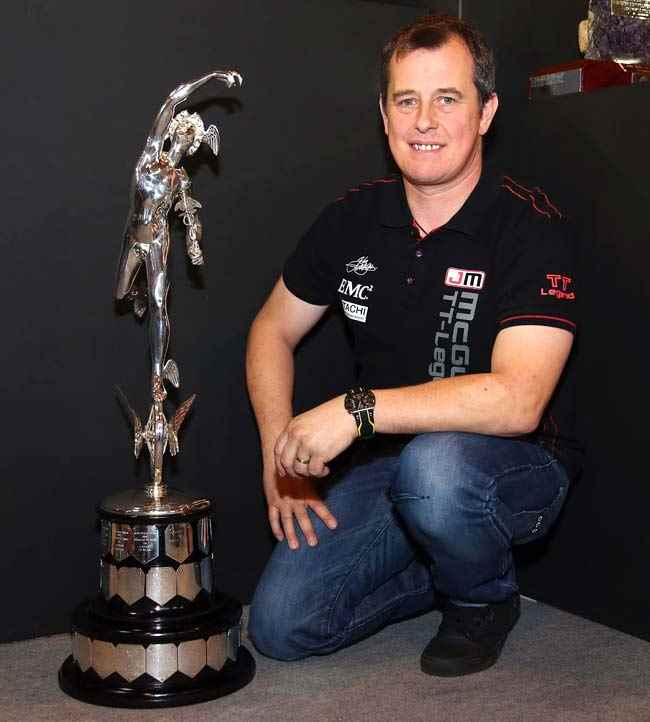 John McGuinness at the NEC Motorcycle Live Show 2015
The TT race - Key statistics and facts
Also present at the NEC Motorcycle Live show were the TT Sidecar Champions Ben and Tom Birchall (www.birchallracing.com) who have won both the Sidecar TT Race 1, and the Sure Sidecar TT Race 2. Ben and Tom who have been gifted the Wryst Ultimate ES30 and also a Wryst Ultimate ES60 each will be return to the world stage.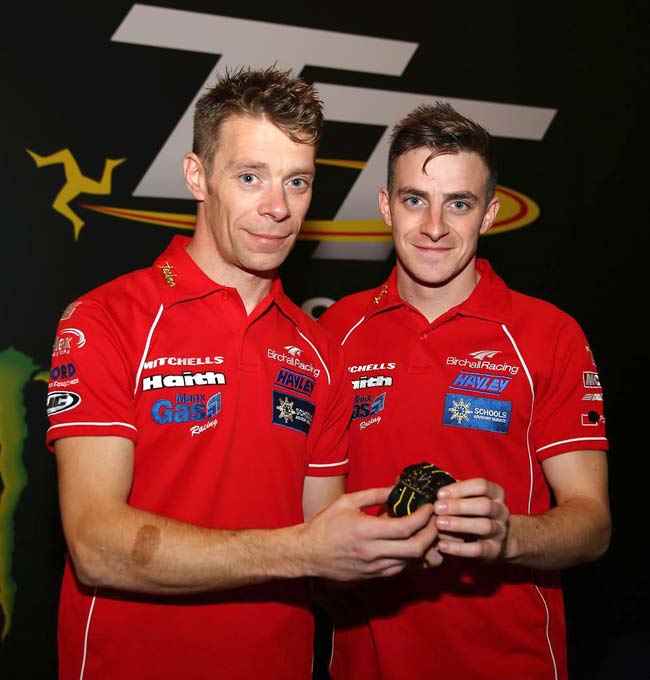 Ben and Tom Birchall at the NEC Motorcycle Live Show
Watch the video of on Youtube during the Motorcycle show where Ben and Tom Birchall talk about crashes, injuries TT wins and their plans.
Buy today your exclusive Wryst TT Special Edition watch before it is too late!
At the time of this post, only x42 Wryst TT watches remain available. The watch brand will only produce x99 pieces for this exclusive TT Special Edition celebrating the epic world's greatest show on earth. We would strongly advise you do not delay your orders for this unique timepiece with a 3D engraved triskelion on the caseback and TT race signature on the dial. The watch designed with an aggressive style is coated with scratch-resistant black DLC and has details in red and yellow, colors of the official Tourist Trophy logo.
Discover also the Motorsport-inspired racing watches Wryst Motors:
Racing Chronograph Watch MS630