Buy a Gold Swiss Watch at Discounted Price
Published : 11/18/2015 14:26:40
Categories : Latest Wryst Watches News
Gold Swiss Watch for men at Discounted Price
Special offer, the Wryst Shoreline LX6 gold sport watch at -20%
Bargain on the last designer gold Swiss watches LX6
Purchase the limited edition gold Swiss watch Wryst Shoreline LX6 at discounted price until November 30th 2015. Wryst is offering the very last x6 timepieces available in stock and offered with different strap options. Choose this stunning polished yellow gold watch with either a genuine black leather strap, a white silicone strap, or a combination of both a black and also a white silicone strap here:
Wryst Shoreline Swiss watch Collection
The LX6 has a bright white dial well contrasted with yellow gold numbers and hands, for a chronograph demonstrating unique and atypical look. Offered exclusively in limited edition of 99 pieces, Wryst had produced a first batch of 50 watches engraved with serial numbers 01 to 50. Stock are running very low with only x6 watches still available today. The Swiss brand offers 3 different bracelet alternatives all fitted with a signed polished gold square buckle and as follow:
Luxury Swiss gold watch LX6 fitted with genuine black leather strap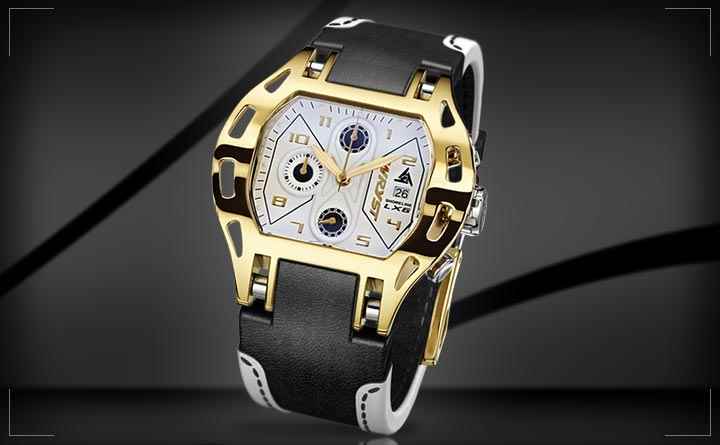 Gold sport watch LX6 fitted with a plain white silicone strap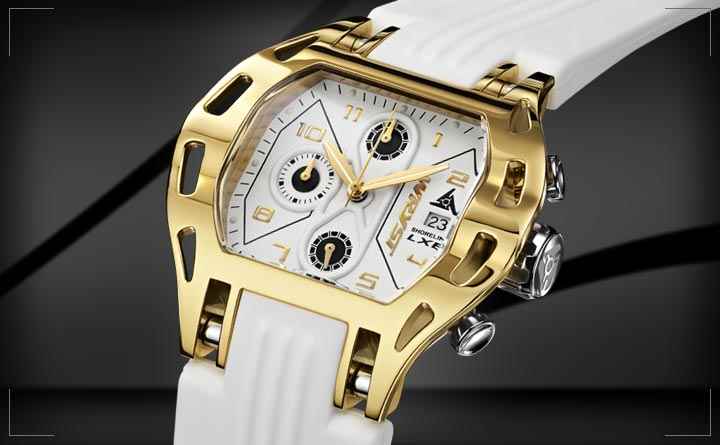 Swiss gold chronograph watch fitted with black silicone straps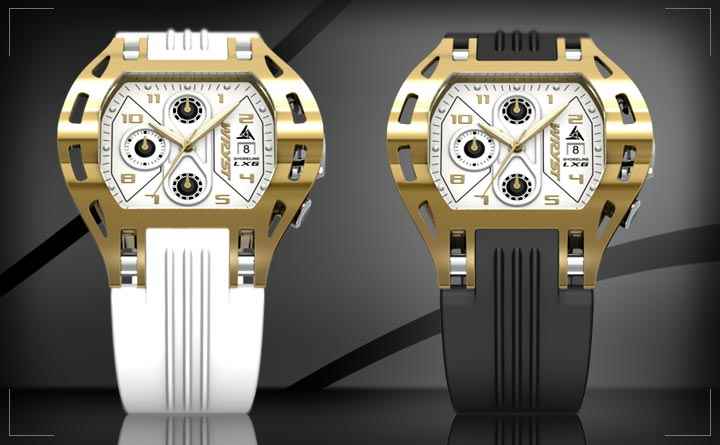 More luxury quality Swiss watches Shoreline LX for 2016
The Wryst Shoreline luxury chronograph sport watches also consist of the references Shoreline LX5 in rose gold and Shoreline LX4 which are released for pre-orders and will be available in stock first quarter 2016. This particular Shoreline collection launched in 2014 is dedicated to individualists with energy and charisma looking to stand-out in style. Built and manufactured in the Swiss traditions, Wryst Timepieces excel watchmaking and redefine elegance and finesse. You can contact Wryst to request a particular serial number you wish to buy so we can reserve it for you if possible.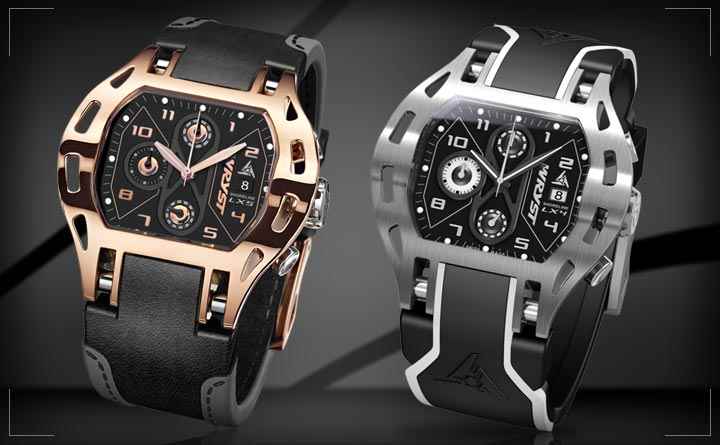 Wryst - Groundbreaking Swiss Sport Watch Design
Add a comment
2 comments