The Watches Wryst viewed by photographer Andrew Neilson
Discover the Sport Watches Wryst by photographer Andrew Neilson
When watch brand Wryst first contacted the photographer Andrew Neilson for product pictures of the first Wryst collection Wryst Airborne, the marketing department did not expect to encounter with such a perfectionist that would take stunning photography of the atypical and unique watch designs.
The latest release of the classic Wryst Ultimate sport watch collection of five new timepieces offer astounding and vibrant colors with pictures that make you want to do one thing; touch and feel the watches!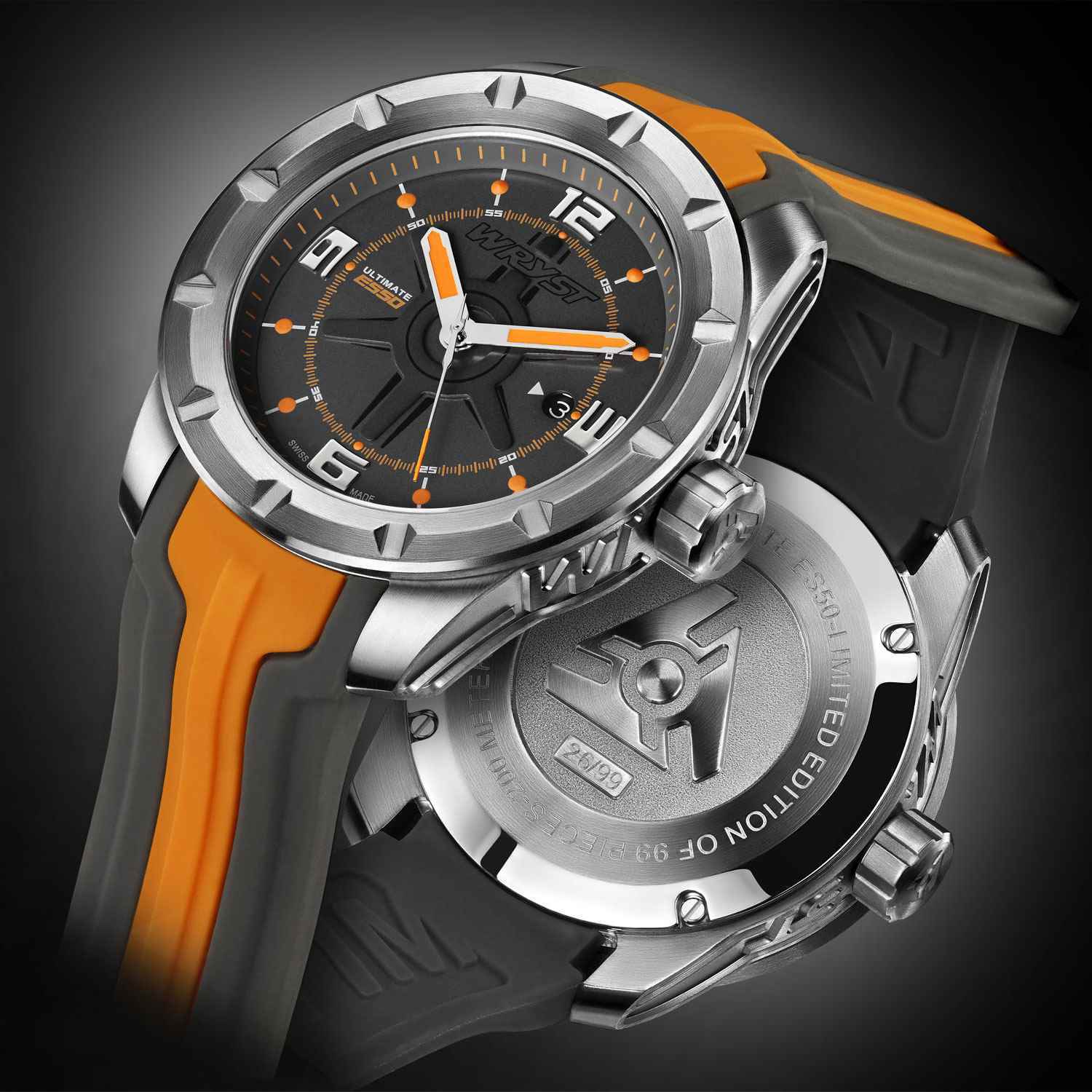 High Resolution Orange Sports Watch Wryst Ultimate ES50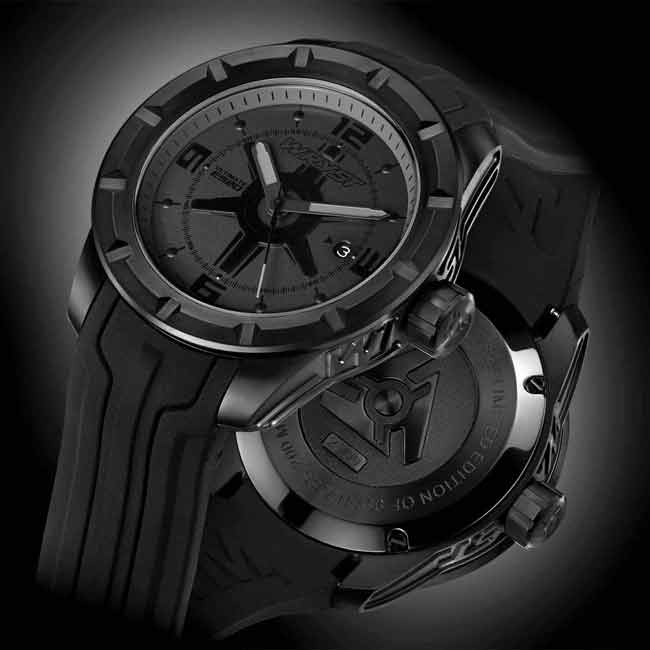 High Resolution Black Watch Wryst Ultimate ES20
With the Wryst Ultimate black watches collection improved for water resistance of 200 Meters, the brand organized to have Andrew Neilson take a challenging shot and capture the black DLC watch ES20 with water splashing on the dial. Few retouches later the shot is one of the best picture of a watch with splash of water ever taken in the history of watch industry.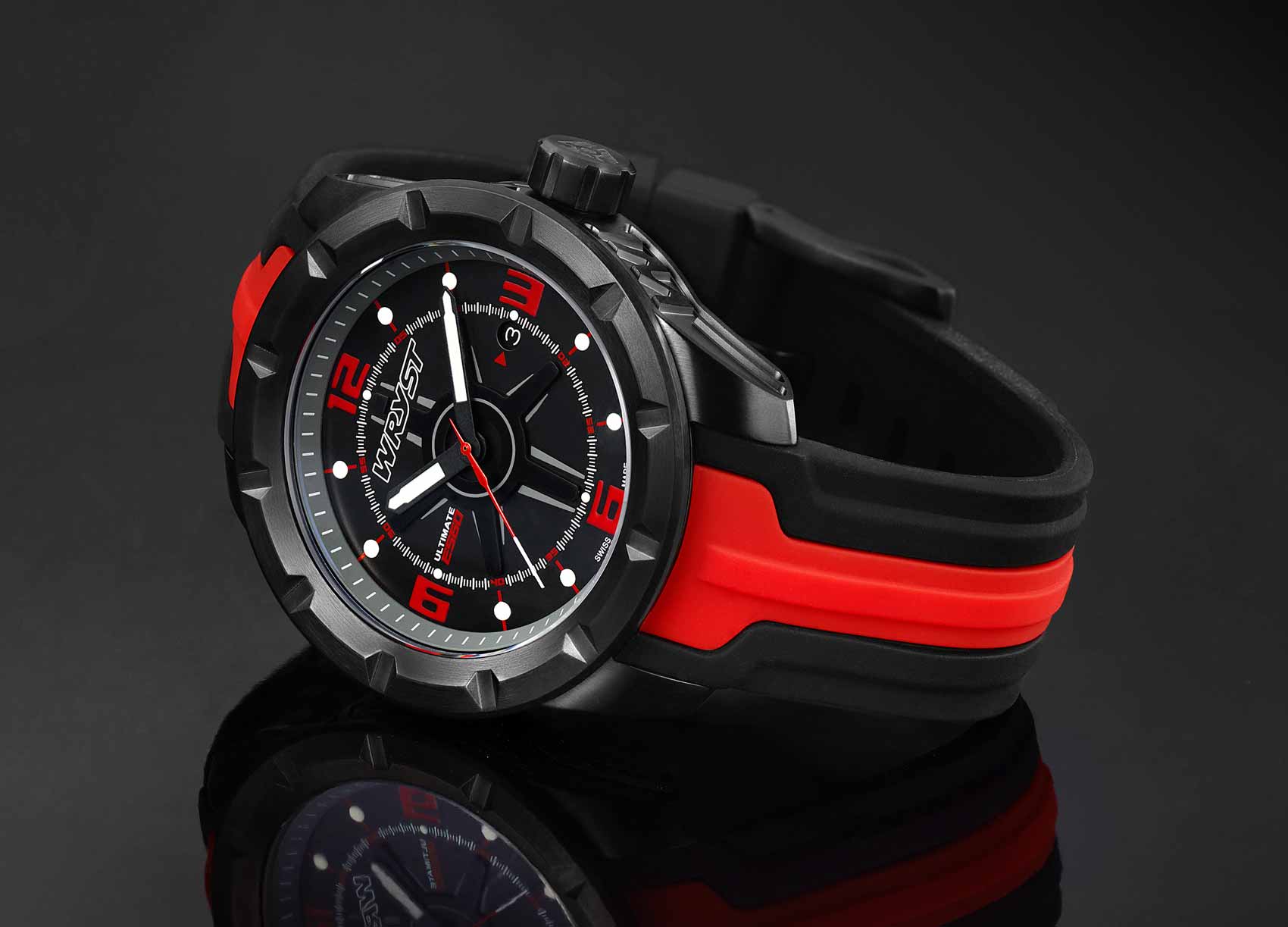 Photography of the Black Swiss Watch Wryst Ultimate ES60
Overwhelmed by the photographer's sensibility, Wryst hired Andrew for the release of the Rose Gold and Yellow Gold watches from Wryst Shoreline collections and the shots literally made these timepieces come to life for the public in an unexpected way. With the photographer's finely tuned finesse and know-how, the gold shiny polished finish is captured with sensibility and perfect lightning contrasts.
High Resolution photography Luxury High End Watches for Men Wryst SX2 Automatic
High Resolution photography Automatic Gold Plated Watch Racer SX3
Working with Andrew has been a true revelation and from the very early days of the brand. The watch pictures had to be superb, and Andrew skills and professionalism surpassed all expectations and made the materials, colors and finish of the timepieces come to life with astounding and unexpected results. With a very unique picture of the Wryst Airborne FW3 sport watch in black with green accent Andrew called "Hero Shot", the collaboration was sealed. The watches Wryst viewed by photographer Andrew Neilson are breathtaking.
Captured perfectly, the combination of brushed scratch-resistant black Diamond-Like Carbon with a black dial and green accent, the first collection Wryst Airborne FW3 is a testimony of passion and dedication for extreme sports and motorsports. The watch case back reveals clearly engraved details and most prominently the watch unique shape.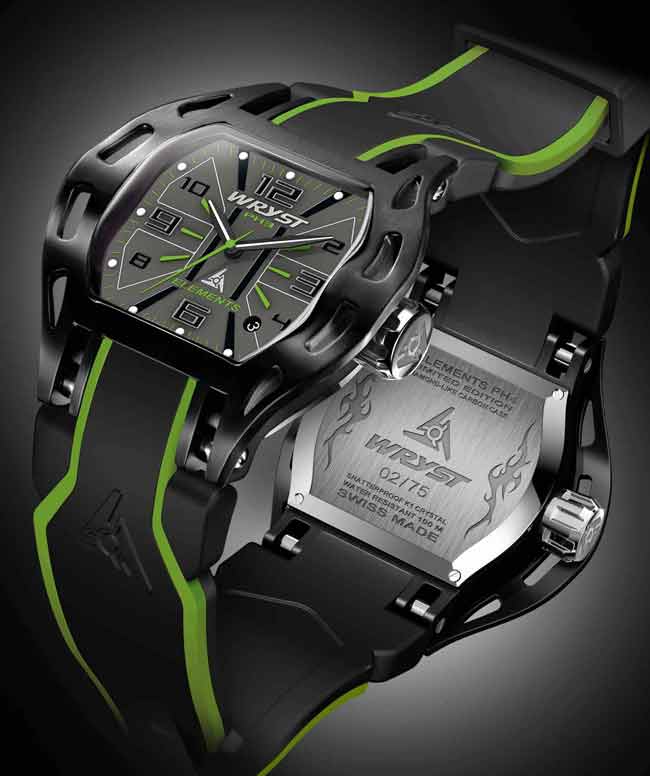 High Resolution Swiss Watch Wryst Elements PH3
Andrew Neison has a long and extensive history of many years taking photographs of high-end watchmakers. Awarded commercial photographer of the year for 2013 for the 4th year running by the British Institute of Professional Photography, Andrew has also received prices for BIPP National Advertising and Commercial Photographer . Awarded Associate of the British Institute for Professional Photography (ABIPP).

In an age when digital technology has democratized photography to a breathtaking degree, getting the image of a watch right remains a remarkably elusive art. But that suits the Andrew Neilson just fine. He says: "I've never been attracted to things that are easy to do. In photography, watches and jewellery are renowned as being the most complex to capture, but we love the process of creating photographs that wow. We shoot at huge magnifications, which can show details in products clients didn't think could be conveyed."