Choose your luxury chrono watch Wryst SX230 or SX270 for men
Published : 02/20/2019 09:45:21
Choose your luxury chrono watch for men
Which stylish chrono watch between the SX230 and the SX270?
How to choose your luxury Chrono watch Wryst is not always as complicated as you may think. After discovering the exquisite Wryst Force Swiss watches, you have hesitations. You do not know which to pick between the wrist watch for men Force SX230 with a polished steel finish, and the Black and Gold Watch Wryst SX270 with black DLC casing? We are here to help you make your final decision.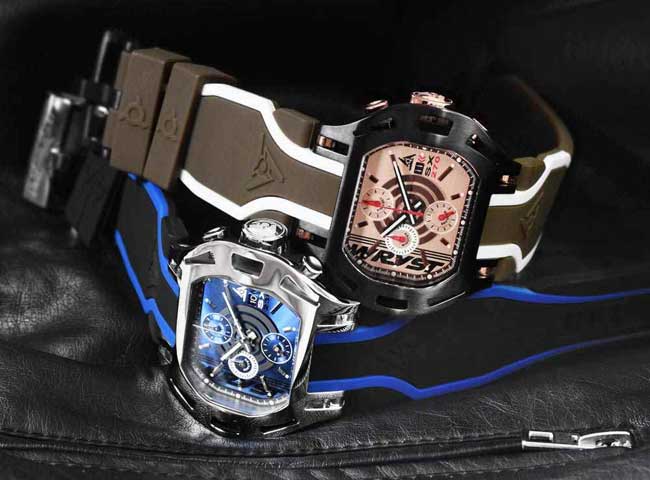 Most importantly, the style you are looking for
Are you looking to make your mind and choose your luxury watch for going out? For sports? Only on special occasions? Everyday use and casual wear. Both references are suitable for most, but we would recommend each timepiece more specifically for the following circumstances: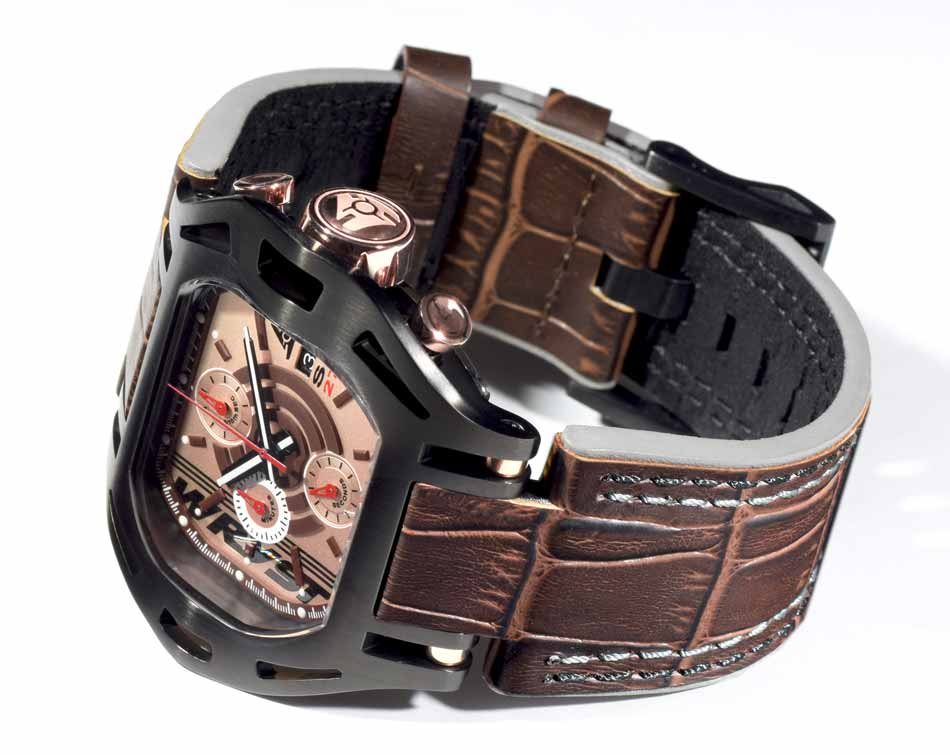 A luxury timepiece for occasional sports, casual wear and to wear daily. The shiny, luxurious polished casing of the SX230 is sophisticated and classy. This reference is more reflective and bright, so ensure sure to make the right impression at the right time. Your luxury Wryst can make you feel more confident than usual. You know your components. Should you decide to show off, you can also fit the white bracelet with blue lines for an even more striking look.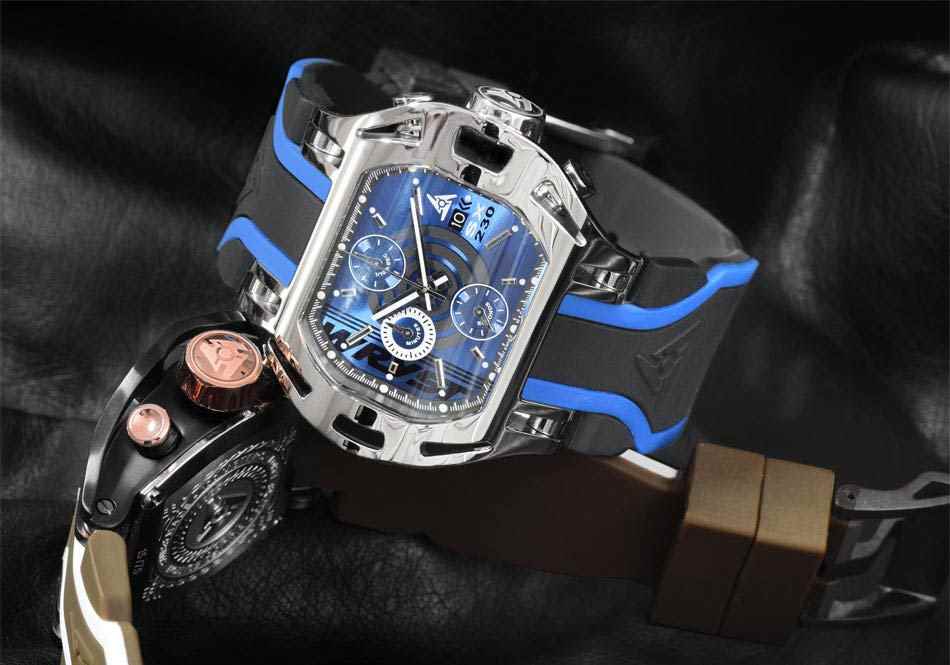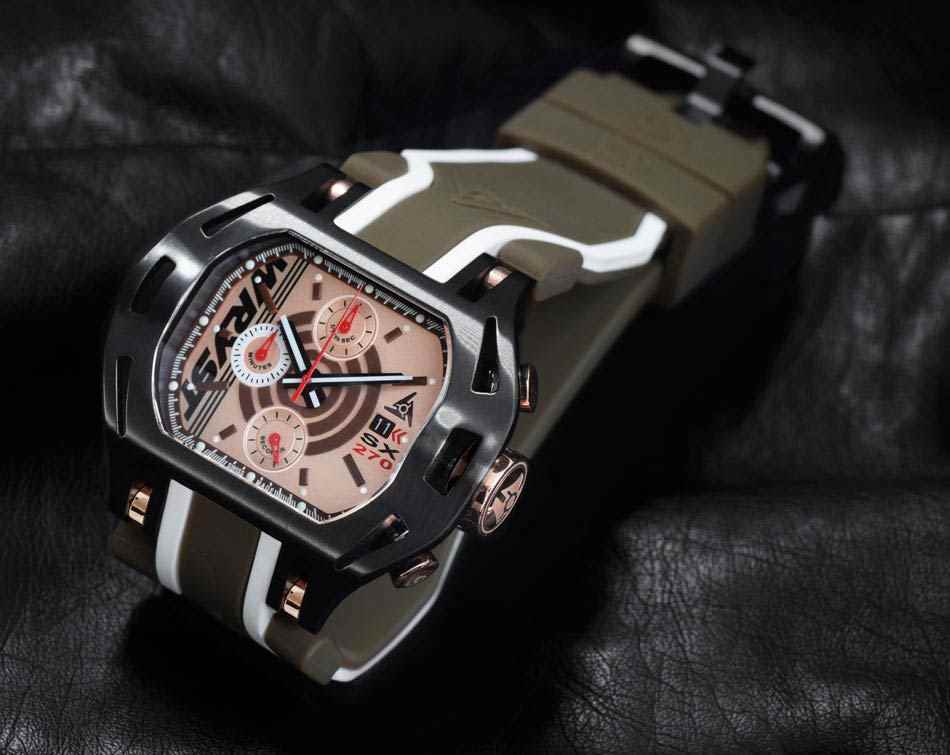 This reference is more for outdoors and suitable for your active life. Perfect for swimming, outdoors, and adventure, the scratch-resistant black DLC is undoubtedly a dominant feature of this watch. Like all references produced by Wryst in size 50 mm, showcase a scratch-resistant sapphire crystal. This model with luxurious rose gold details also comes with a Moka and brown double injection quality silicone bracelet.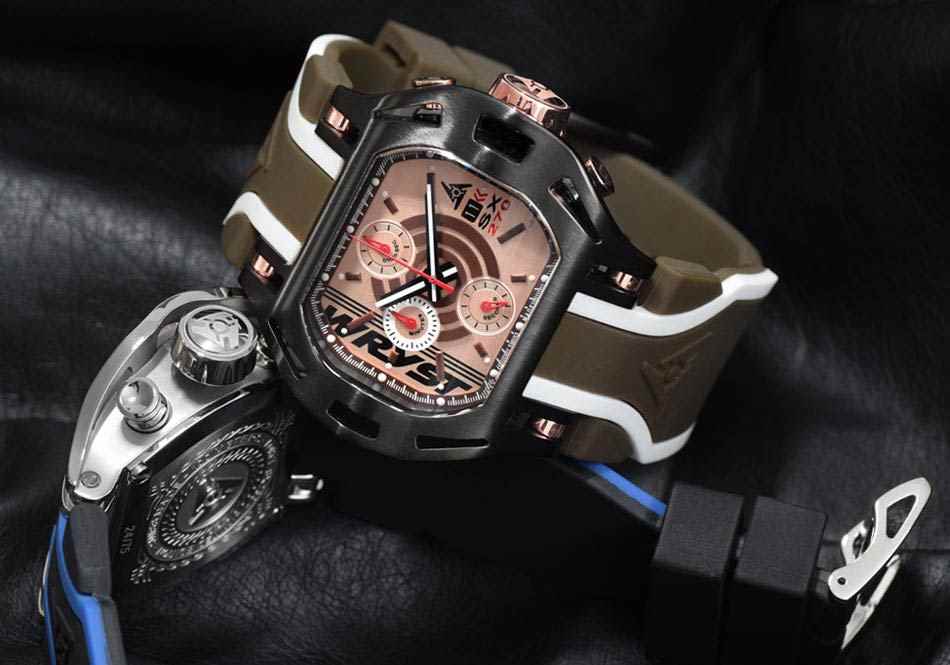 Therefore, if you wish to choose your chronograph watch between these two references, we would advise the Wryst SX230 for casual wear, and the Wryst SX270 for sports and outdoors. Note the black and rose gold version is also a stunning timepiece to wear during your late nights out. Any reference you choose from the Wryst Force collection is also a good investment, as only 75 pieces are available. Look well after your luxury watch Wryst, and it will take on value once the collection is sold-out.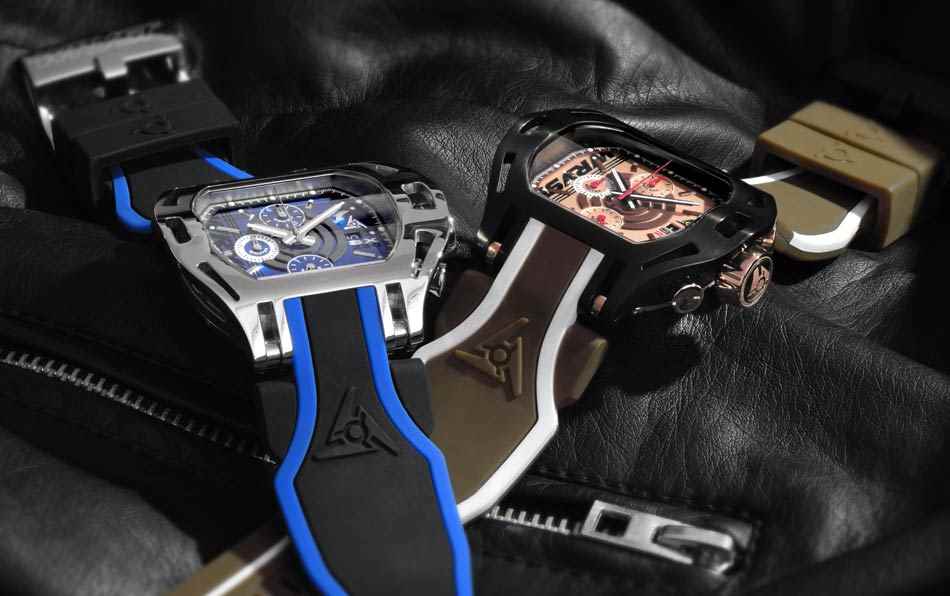 We hope we helped you to choose your Swiss chrono watch, Wryst Force. Please do not hesitate to contact us with any particular questions. Discover here the story of Wryst.
Add a comment
3 comments