Sapphire Crystal Watch Swiss Made Wryst Force, Wryst Racer and Wryst Ultimate
Published : 12/28/2018 10:20:44
Categories : Wryst Swiss Watches News
What is a Sapphire Crystal Watch and why it is better?
More desirable than any other watch glass
Choose a Sapphire Crystal Watch before you look at any other feature such as movement and origins of a timepiece. Watch collectors and aficionados will all confirm this to you. The reason is, a Sapphire Crystal watch offers the most strength, durability, and reliability.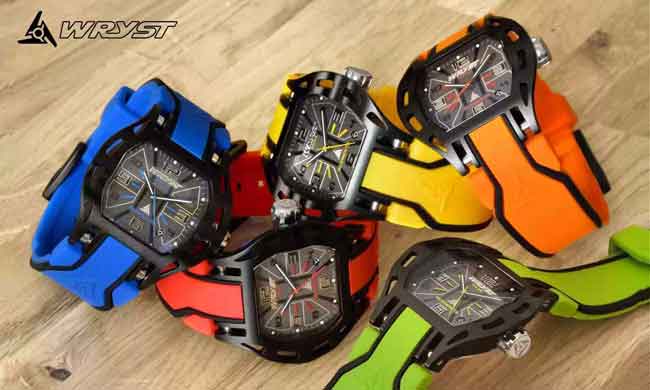 The different watch crystals available on the market:
Acrylic Glass (Plastic)
The least expensive glass is made of acrylic plastic. Acrylic is tough depending on the thickness, flexible and transparent. it is also very light and does not deform what you see through it. However, it could scratch/break easily. Low-end Chinese or Japanese watches such as Casio and Ice-watch use acrylic plastic glass for most of their watches. Also, children's watches frequently come with an acrylic glass as it is tough and durable and less likely to break easily. Swiss brands such as Swatch also use acrylic plastic glass.
Mineral glass
These are common on most mid-range watches. They are more expensive than plastic or acrylic crystals but also significantly more scratch resistant. They are made of glass. Almost all Mineral Glass Watch Crystals nowadays are "Tempered" Mineral Glass. Wryst Timepieces used "K1" mineral crystal for the first Airborne collection back in 2012/2013. The "K1" also used for the Wryst Elements collection falls right between the hardness and scratch resistance of sapphire and the shatter resistance of mineral. If a mineral crystal is scratched or chipped, then it cannot be polished and "repaired", it needs to be replaced.
Sapphire Crystal
Sapphire crystal watch is a feature that pushes up the price of top end watches. Expensive tools which use diamonds to cut, shape and dome the sapphire and the craftsmanship involved justify they are used for higher range timepieces. Sapphire crystal watch offers scratch-resistant glass and there is nothing else than a diamond that could scratch it. In 2014 Wryst Timepieces introduced the world's most affordable sapphire crystal watch ULTIMATE including an impressive Swiss Made stamp, 200 meters water resistance, and the world's most scratch-resistant black coating "Diamond-Like Carbon" (DLC). Most other Wryst sports watches collections also provide sapphire crystal such as the Wryst TT watches, Wryst Force, and Wryst Racer Automatic.
The luxury Swiss sports watches Wryst are all produced is limited editions. Discover all references per collection here:
Luxury sapphire crystal watches Wryst Force for the bold - Limited edition of 75 pieces - A unique chronograph with brutal look ready for the Force of Nature
Automatic luxury timepieces inspired by motorsports and racing - Limited Editions of 75 pieces - Domed sapphire crystal with anti-reflective coating
Outdoor sports watches in 7 different colors, K1 mineral crystal - Limited edition of 75 pieces - Enjoy your favorite outdoor sports and adventure seeking experiences in style.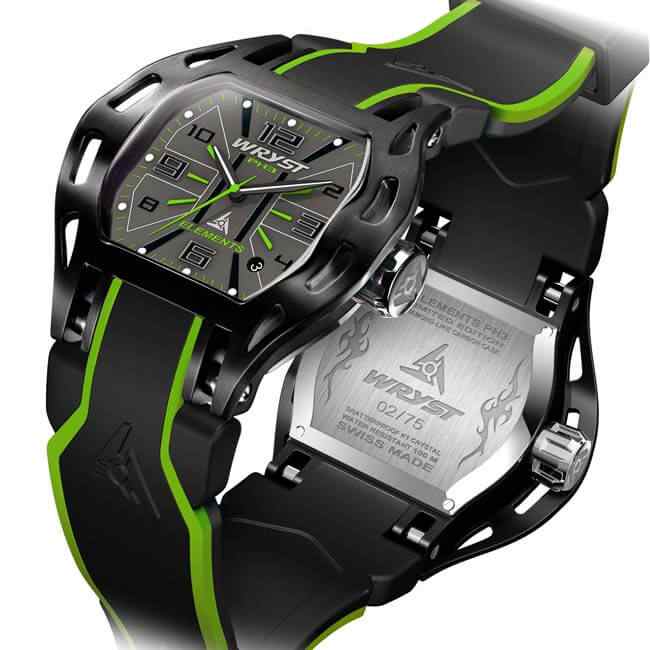 Motorsport watch for bikers and motorcycling celebrating the fastest road race Isle of Man TT - Sepcial Edition - Sapphire Crystal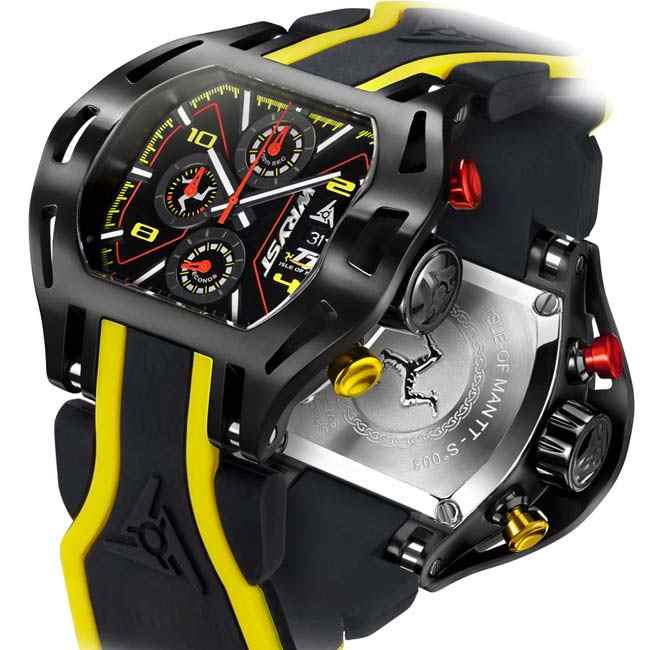 Black sports watch for adventure and extreme sports - A tough timepiece with thick lowered sapphire crystal protected by the bezel - Two bacelets included - Limiyted edition of 99 pieces.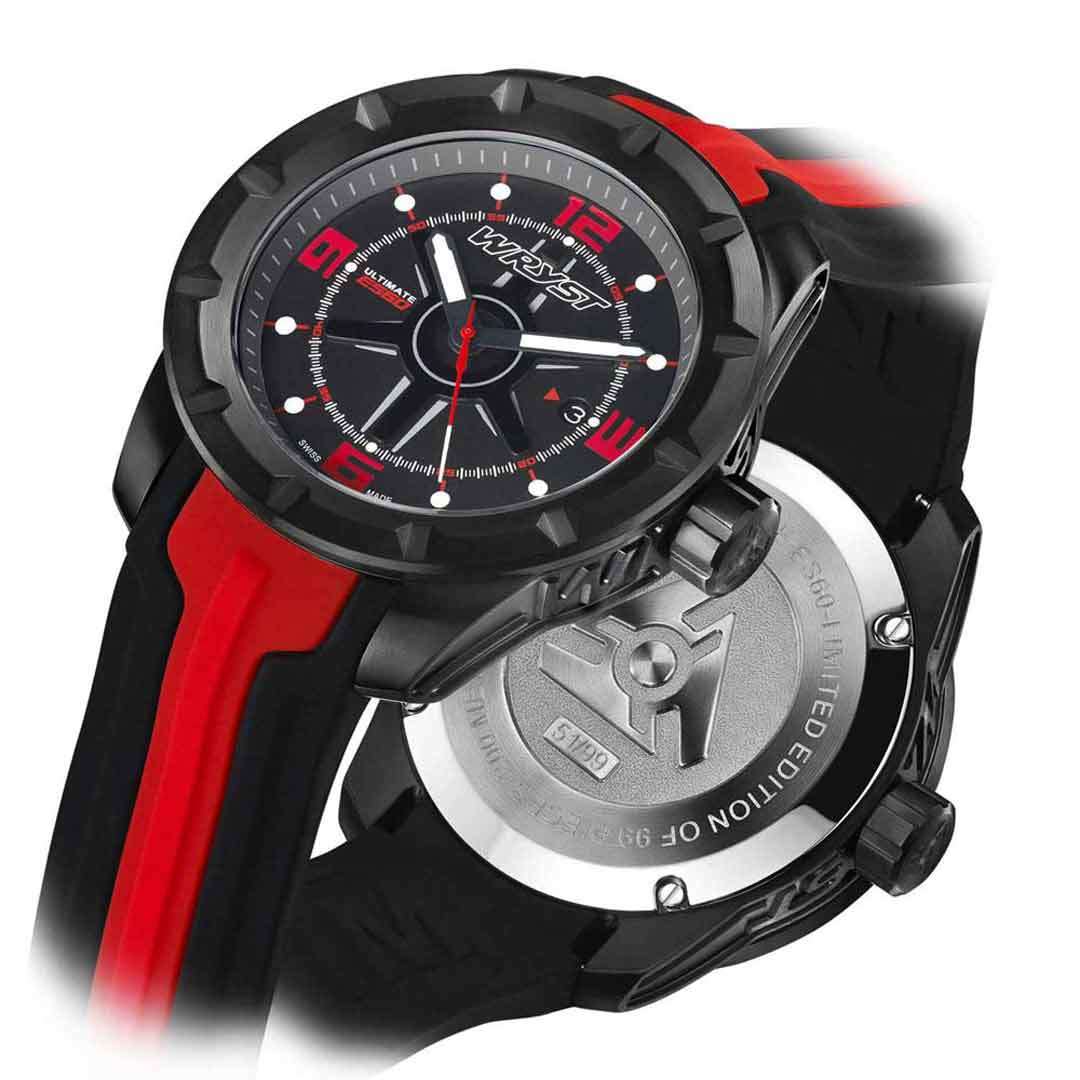 The only affordable Swiss made black sports watch with scratch-resistant black DLC coating and scratch-resistant sapphire crystal together - Limited edition of 99 pieces
Collections of watches with a sapphire crystal
Share this content
Add a comment
3 comments