Three new watch Wryst within the ELEMENTS series
Women can now enjoy wearing the modern look Wryst
Given the success of the collection Elements, we are now offering a few references dressed in a fun new white bracelet.
Enjoy the fresh and dynamic look you need for your outdoors, professional, and daily social life.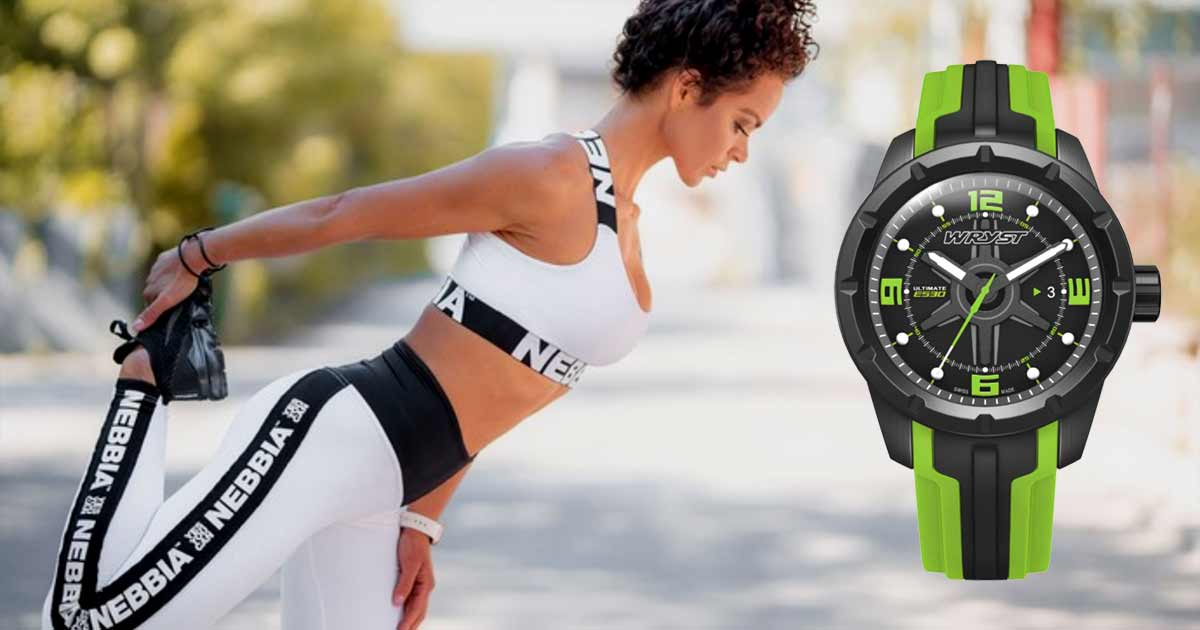 Women's Watches Wryst for Sports
Produced only in a limited edition of 75 pieces and with most colors already sold-out, some of the last Wryst Elements are up for grab for the modern ladies, women, and girls of this 21st century.
STYLE
Yes, we do offer style, and we do it well. If you are looking for a Swiss-quality watch that will not have a casual round face and circular case design, you may want to consider the ultra-modern look Wryst offers you.
DURABILITY
Get the peace of mind you need for good times with a trouble-free quality timepiece. The precise Swiss movement will meet your expectations for years to come, with an extra hard black DLC casing (Scratch-resistant), a scratchproof sapphire crystal, and hassle-free timing!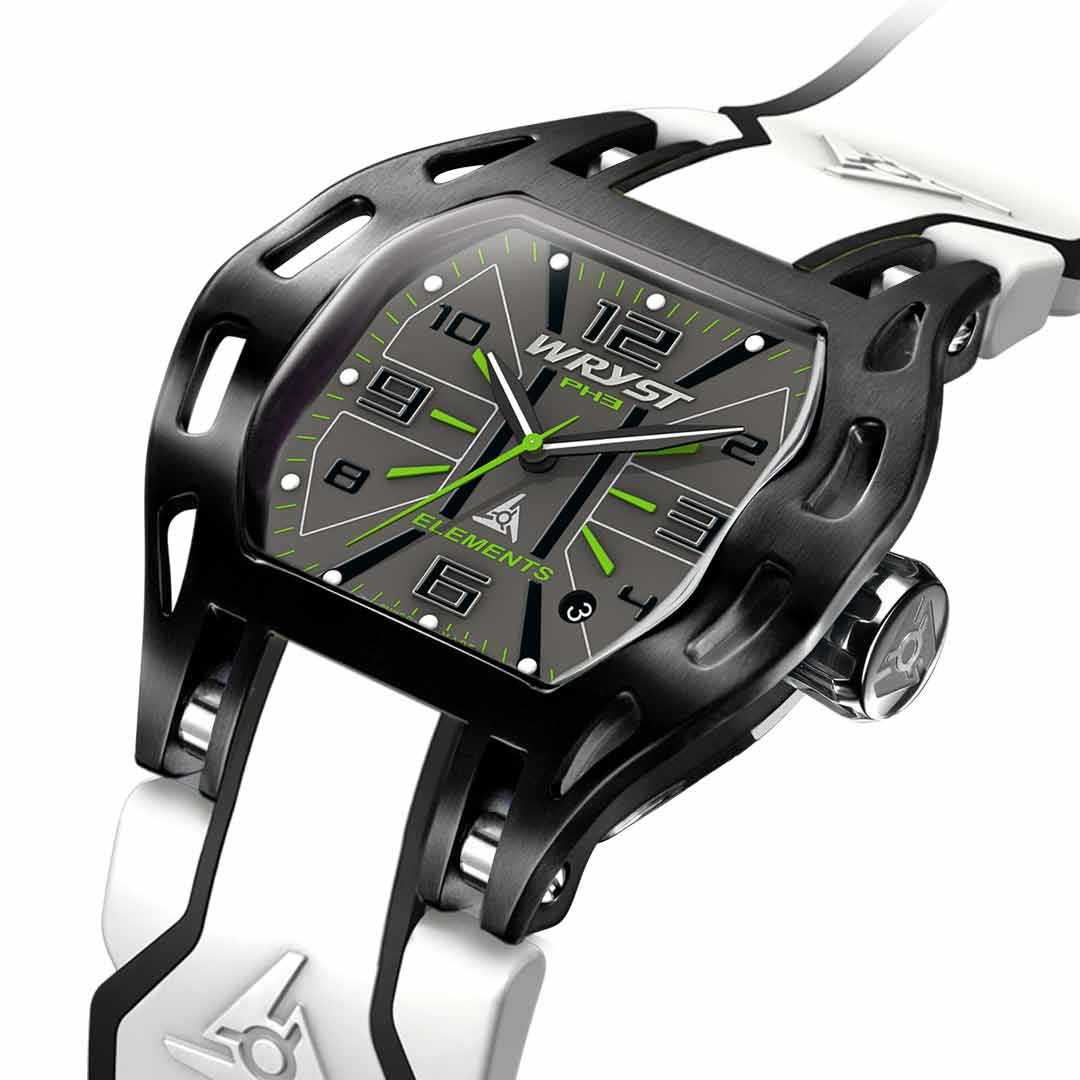 Women sports watches Wryst Elements PH3
FRIENDLY PRICE
Our motto is to provide style and specifications usually reserved for a much higher price point at a more affordable price. For black Diamond-Like coating, a shatter-proof crystal, Swiss outstanding manufacturing quality, 100 meters water resistance, and an exclusive limited series of fewer than 100 pieces, you would typically look at a budget of over the 1000 mark, if not more.
Spend no more than you need to! The Wryst Elements are all available for an affordable £567.00 GBP.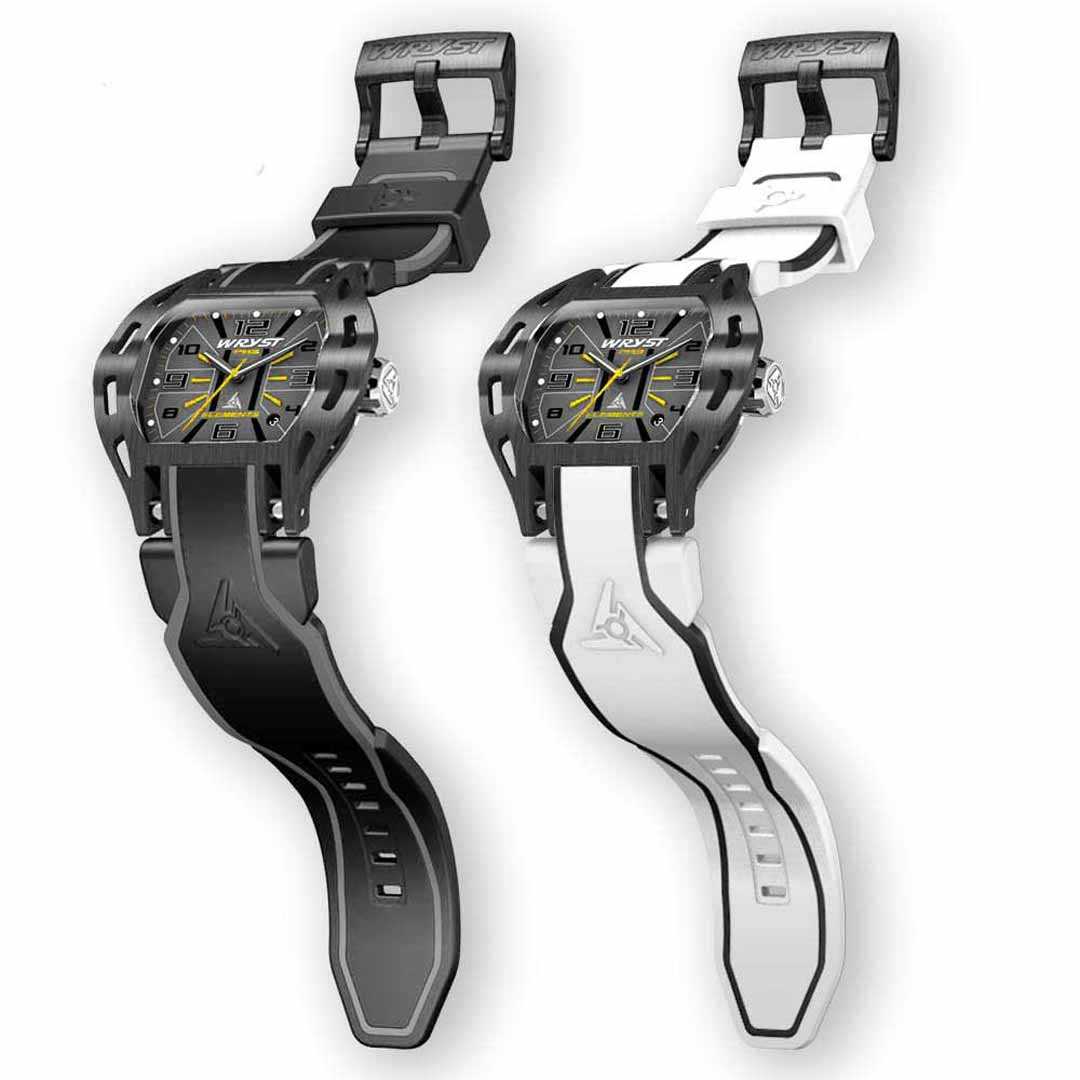 Black watch for women Wryst Elements PH4
VERSATILE LOOK
What's more? Each one of the timepieces shipping to our customers worldwide with prompt and secure DHL delivery service is inclusive of a second spare bracelet. You will receive an extra all-black flexible and comfortable black silicone bracelet in this instance. Our attachment system is more secure than 95% of any other competitors, so you can be guaranteed your timepiece will never come undone and fall off your arm - Even during the most intense sportive activities.
Ladies watches Wryst Elements PH7
EXCEPTIONAL CUSTOMER SERVICE
We provide professional support to all our clients from the first email we receive. For us, everything starts before the purchase. Whether you have any questions about the products, specifications, warranty, or anything else, we can tell you everything you need to know within 48/72 hours maximum.
If most other brands take weeks to answer you and sometimes wait for your reminder, we deal with each request promptly and efficiently. The most important for us is your total satisfaction, consistently. In our hands, the sky is the limit - No questions asked, if we can do it for our customers, we will.
IN CONCLUSION
To conclude, we want to remind you the Wryst Elements are only produced in limited series, and they have been on the market for some time now. The models Wryst PH6 in red and the steel version Wryst PH8 are now sold-out and discontinued. We have only one piece left for references Wryst PH5 in orange.
Take the jump while you still can, and enjoy wearing an atypical quality timepiece like no other!