Watches Wryst Ultimate for Extreme Sports with scratch-resistant black coating
The new Swiss extreme watches with green, red, orange and yellow accents
The extreme sports Ultimate black watches collections watches redefine what the ideal sport watch should be. All the Ultimate for extreme sports, except for the all-black Wryst Ultimate ES20, offer vivid color contrast balance with the Wryst Ultimate ES30 in black and green, the Wryst Ultimate ES40 in black and yellow, the Wryst Ultimate ES50 in dark grey and orange, and the Wryst Ultimate ES60 in black and red. As if this would not be enough, Wryst offer two straps with each watch. You can decide to fit your strap so the watch will adapt to your lifestyle.
Swiss watches designed for your favorite outdoor sports, watersports and adventure sports
With a stunning and atypical look, the Ultimate watches are also your best asset when it comes to enduring the most hostile environments. Extreme sports, water sports and outdoor sports - Just name your favorite activity for maximum adrenaline. Normally reserved for much higher retail price range, Wryst Swiss watch brand offer the latest technical specifications and attributes of tough resistant Swiss sport watches at an affordable price:
- 200 Meters water resistance with screw down crown
- All-round Black DLC scratch-resistant protection (Case, bezel, crown, buckle and case back for ES20 model)
- Thick Sapphire crystal to protect the dial for many years to come
- Highly reliable 3 hands Swiss watch movement with date at 3H
- Four screws case back attachment for optimized strength
- Two integrated high quality bi-color silicone watch strap for each reference
The best scratch-resistant coating in the world exclusively for Wryst sport watches
Bold, strong and fun to wear, the Ultimate sport watches offer the hardest black coating available to date. The concept of the brand is simple: the black Diamond-Like Carbon coating (DLC) is vastly used in racing car engines and aerospace for its incredible resistance. Such kind of hard coating can be found on rare limited edition luxury Swiss timepieces and often retail for between 5 times to 10 times higher than the entry prices of Wryst watches.
Wikipedia source: "A coating of only 2 μm thickness of DLC increases the resistance of common stainless steel against abrasive wear; changing its lifetime in such service from one week to 85 years".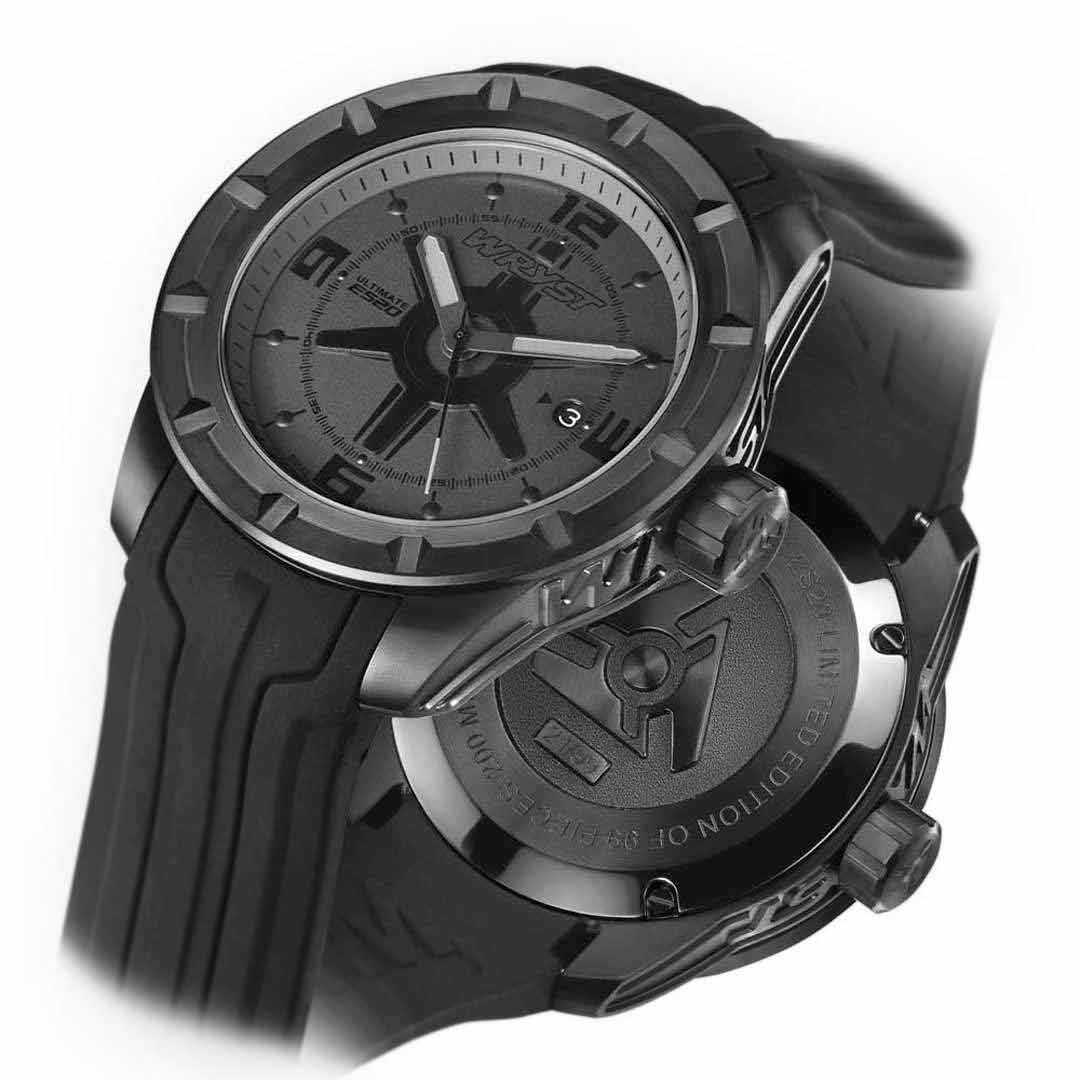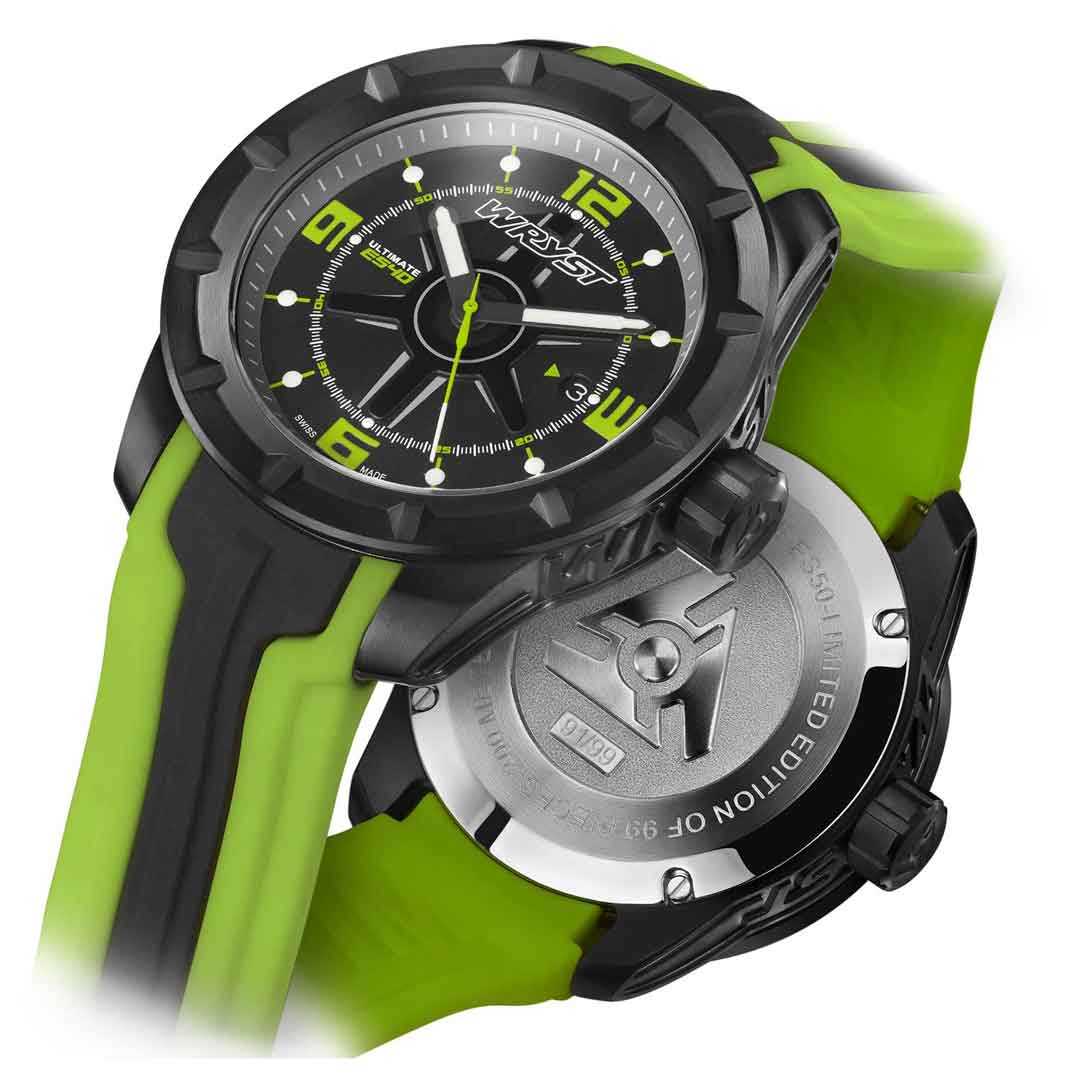 Waterproof black watch Wryst Ultimate ES30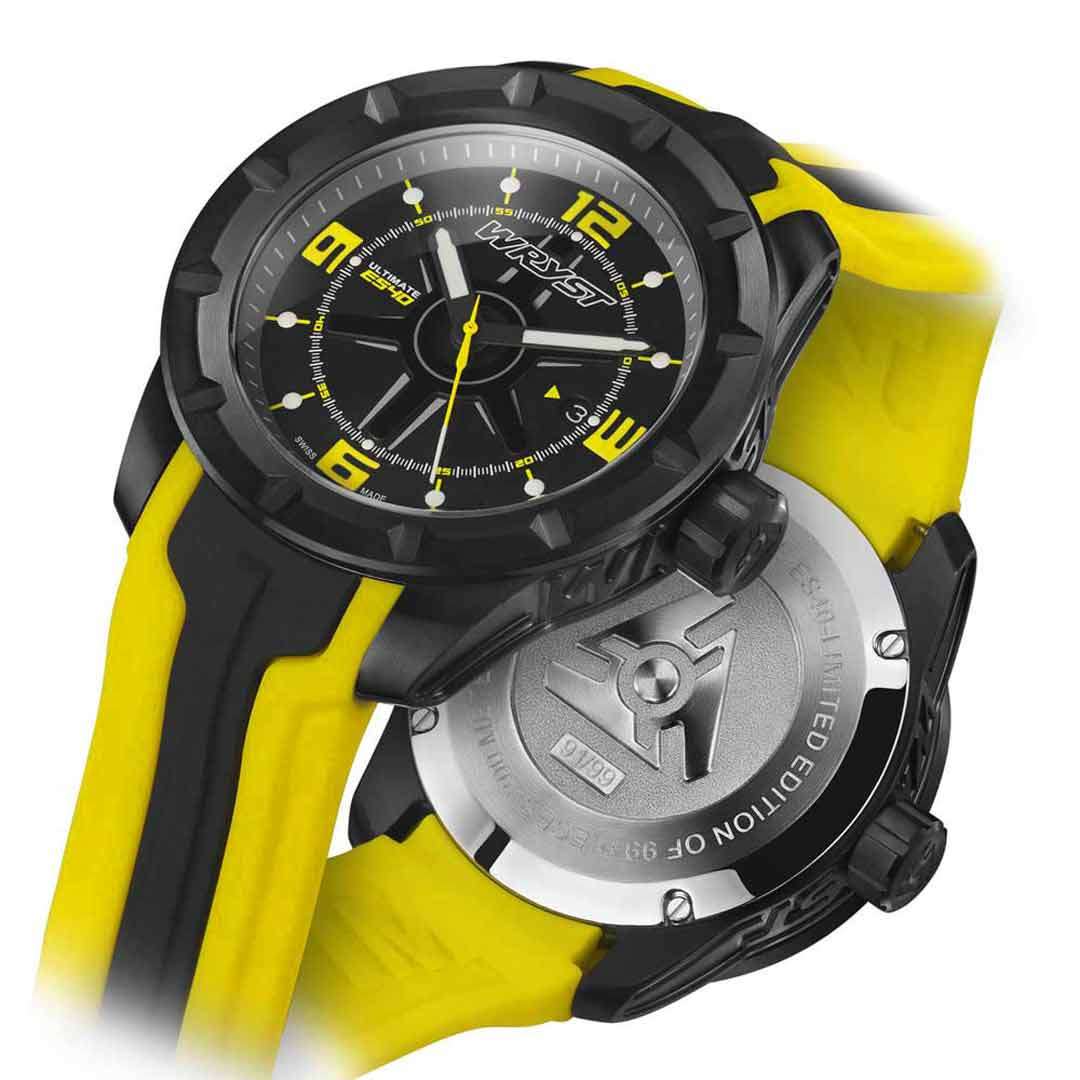 Unique Mens Watches Wryst ES40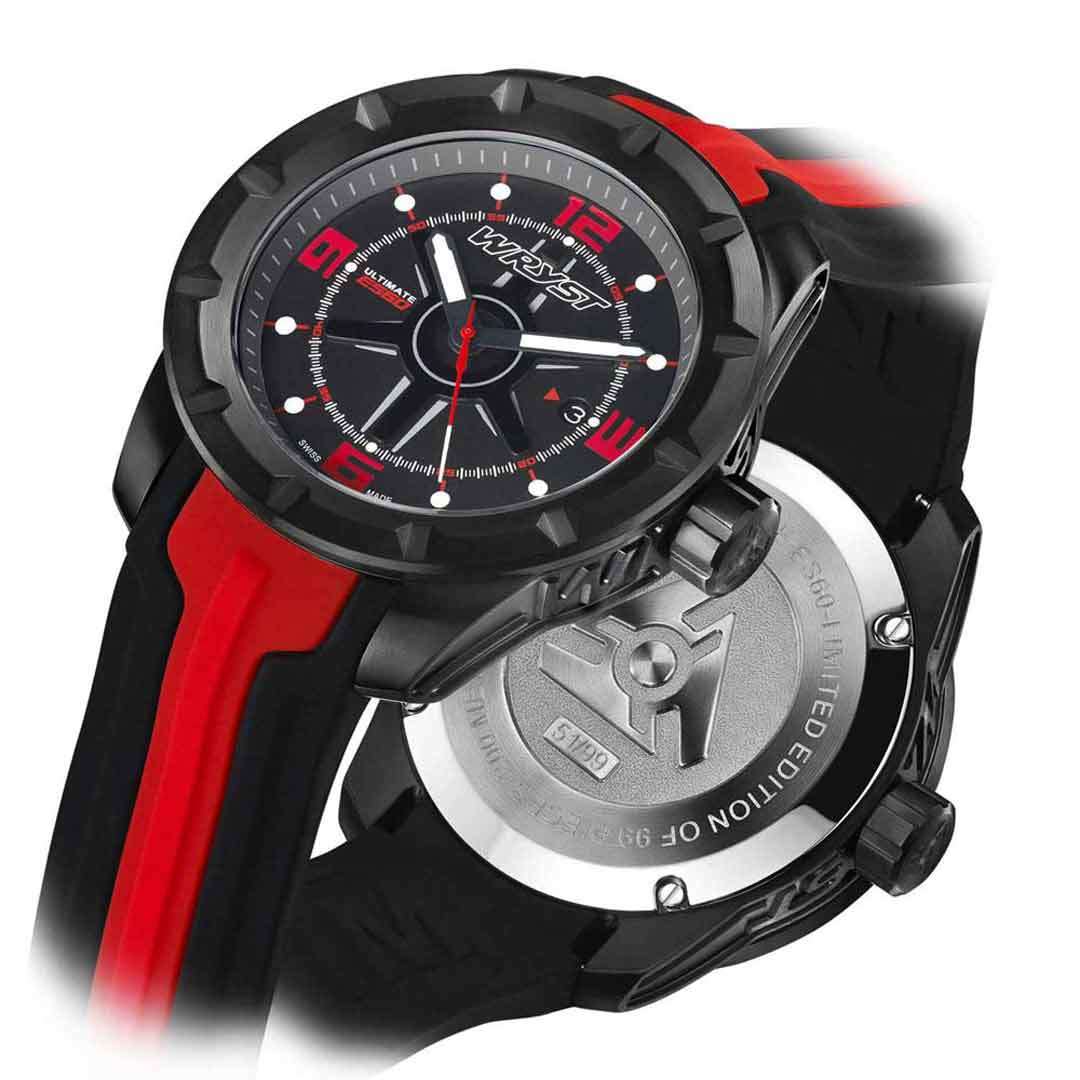 Perfectly adapted to your adrenaline extreme sports and tough requirements
Today, Extreme sports is on the rise and profit from the human desire to experience the adrenaline rush associated with risky sport activities. Whether it is climbing up a rock face or racing downhill on a mountain bike, there is an increased industry for such thrills.
Some of the most exclusive Limited Edition watches ever produced
Wryst is specialized in producing only little quantity of watches which add to the exclusivity and uniqueness of the Swiss made timepieces. Today the chronograph watches from the series Airborne launched in 2012 are totally discontinued. If you are an individualist looking to wear a special timepiece with some chances to wow your friends and family, Wryst will just tick all the boxes and more...
Discover the Wryst Ultimate black watch collection