The Elements Collection with Pictures and Video
Pictures of the Stylish Collection Elements in High Resolution
Wryst Elements watch collection in high resolution. Enhanced new pictures and a YouTube video presenting the exclusive limited-edition collection. Do you want to take a closer look at the striking watches before your purchase? At Wryst, we also share life-like visuals of the watches, which you can appreciate more in detail.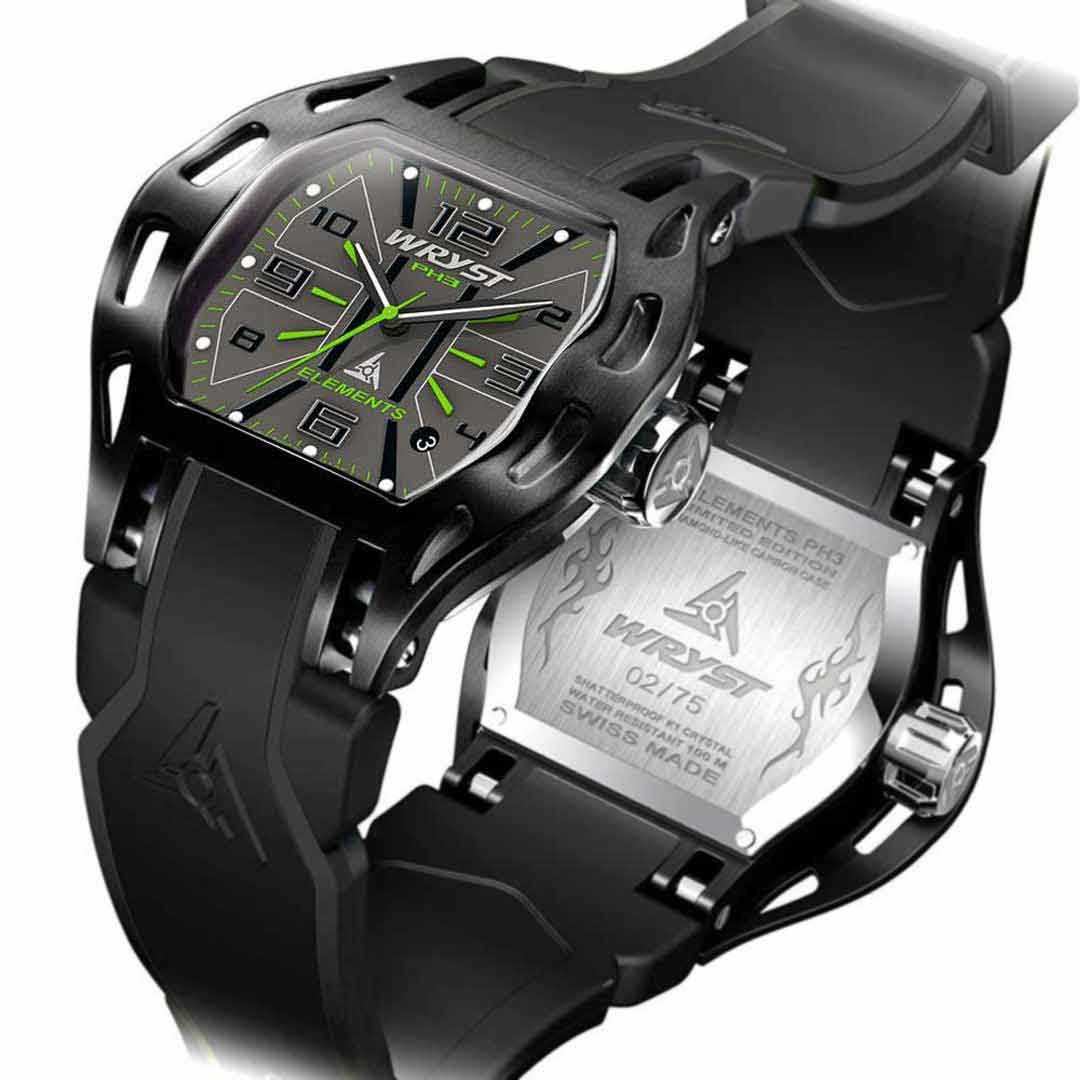 Click, zoom, see the Wryst watches Elements in big
You can certainly appreciate the unique style of the colorful watches Elements here. The comments left on our social media by first-time viewers talk for themselves: "I'm a watch freak I gotta have it ....", "That watch is dope...", "I'm in love," "Love it! so a cool amen", "Very nice beautiful."
The only difficulty for Wryst customers is limited availabilities. Only 50, 75, or 99 of the luxury watches are available for a single reference. The brand is creating timepiece dedicated to bad boys as well as red necks taking risks. Individualists with charisma will also adore the unique look of bold and inspiring designs devoted to racing and motorsports.
A sincere and emotional timepiece
All details of the solidly built timekeepers are carefully studied to provide timeless positive emotions. From the elegant indexes through to the white date, a luxurious feel with a touch of futurism and sharp edges. The dials have small details assorted with the unique bracelet design with a wide range of colors available. Wryst watch cases are in brushed black DLC coating for a long-lasting experience. The concept is simple, providing tough guys with robust and stylish watches.
Within the watch world, there are no competitors for design timepieces with quartz movement at this price tag. The watch brand Wryst also provides mechanical watches with manufacture located in Le Locle, Switzerland. Swiss watchmaking is an art and collectors of high-end timekeepers know this. Many other brands offer limited editions but not quite like Wryst.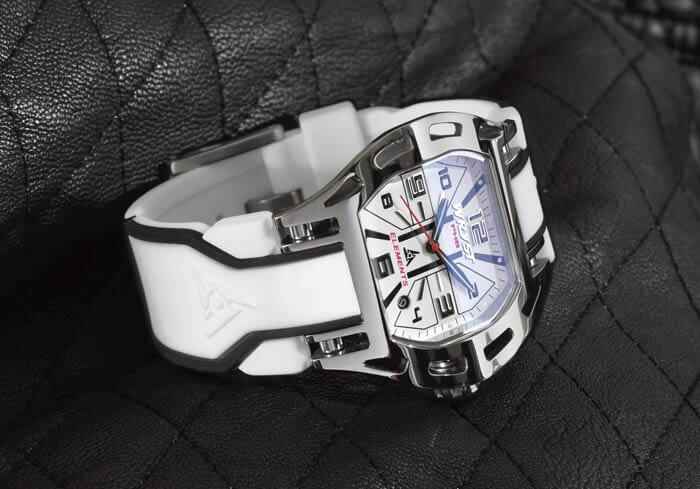 Pick your color, with two bracelets included
Every watch from the Elements collection comes with two high-quality silicone bracelets. The case backs feature serial numbers and 100 meters water resistance, which qualifies for moderate water sports. The watches also fit exceptionally on the wrist with a very comfortable feel. You will hardly notice you are wearing your timekeeper. Please contact us for more information about Wryst timepieces.
Each Wryst Elements is including two bracelets. See what they look like equipped with the second double injection colorful quality strap:
WRYST ELEMENTS COLLECTION HERE