Watch Wryst Ultimate ES50 for men fitted with a black strap
Many different silicone straps are available for the Ultimate watch collections. Why not trying the black band on your Ultimate ES50 watch? Your look is important, and so is the colour of your watch. The Wryst Ultimate ES50 men's orange watch fitted with a plain black strap will look more casual and slightly less flashy than the all orange strap or the orange and grey strap originally sold with the watch. You can purchase the spare black strap which will fit perfectly any of the Wryst Ultimate Swiss sport watch collection.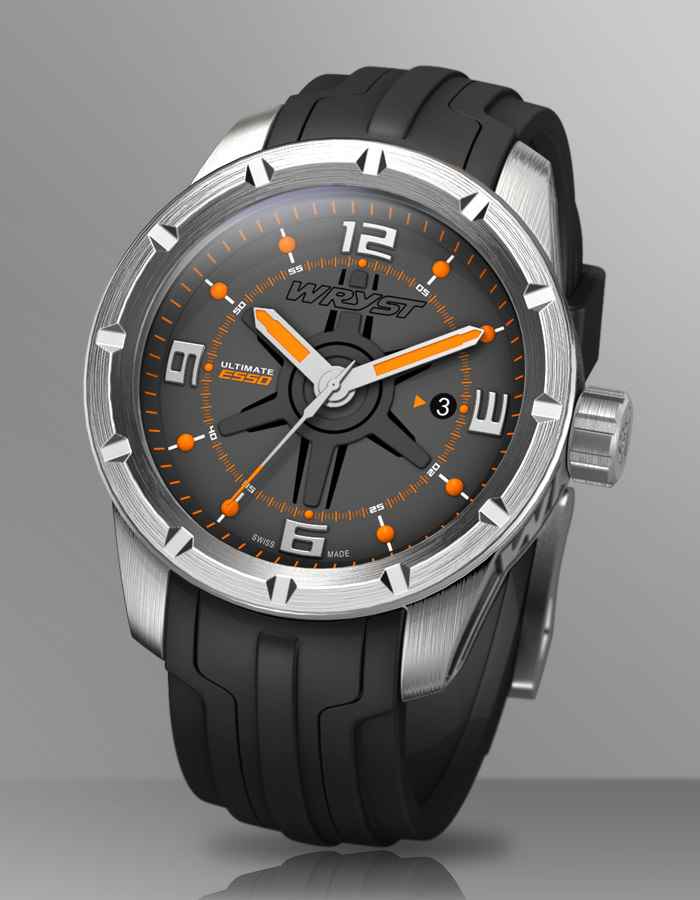 Produced exclusively in Limited Editions of 99 pieces, the orange Ultimate watch is a long lasting quality timepiece with Sapphire crystal, 200 meters water resistance and screw down crown. The watch case sides are engraved 0.6mm deep with CNC machining which is a significant challenge. This model is also available in a metal watch bracelet version.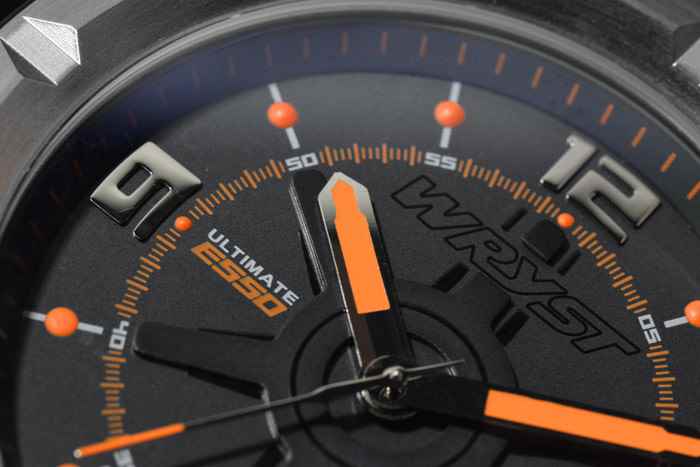 Specifications of the Wryst ES50 steel and orange watches:
Limited Editions of 99 pieces with serial engraved
Swiss 3 hands quartz movement, black date
Brushed Stainless Steel material grade 516L
Sapphire crystal with anti-reflective coating
Signed Screw-down crown
45 mm case size, 22 mm buckle
Water resistant 200 Meters
Two high-grade silicone straps included
One year warranty
 
Wryst provides an interesting and more affordable alternative to much of the watches available on the market, with versatile and unconventionally unique sport timepieces that only a few people in the world will ever ultimately own.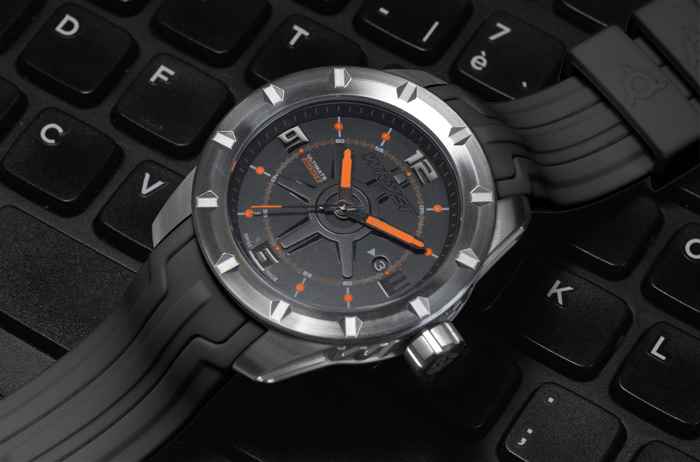 The brand is concentrating on a niche market that keeps growing stronger. Today Wryst still have no plans to retail nor distribute the small series of exclusive sport watches for men. The Swiss watch brand also provide an impeccable, unprecedented level of customer service. To date, it is still only possible to purchase a Wryst timepiece online in the unique official boutique Wryst.
Purchase today your watch Wryst orange & steel watch ES50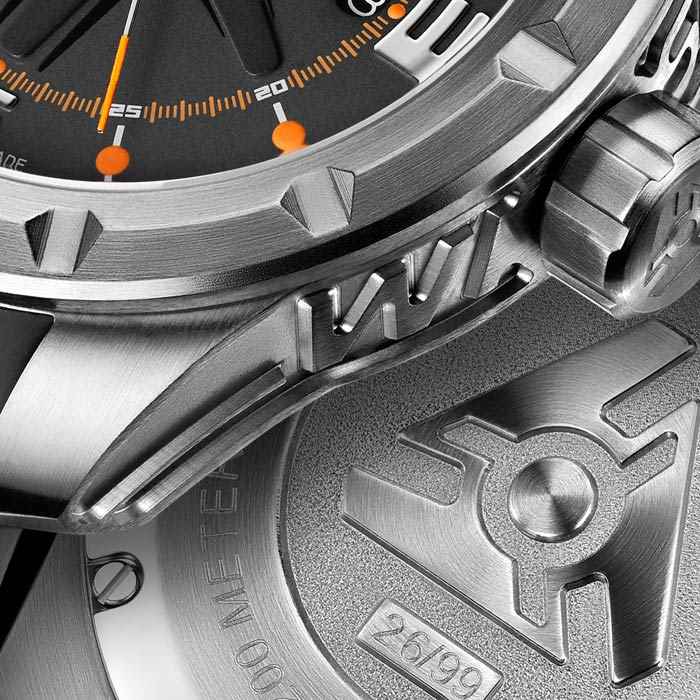 Discover the collections Wryst:
- Automatic Watches RACER: Limited editions of 75 units

- Chronograph Watches FORCE: Limited editions of 75 units

- Racing Watches MOTORS: Limited editions of 75 units

- Sports Watches: ELEMENTS: Limited editions of 75 units

- Black Watches ULTIMATE: Limited editions of 99 units

- Quartz Watches ULTIMATE: Limited editions of 99 units