Your Guide for Choosing the Best Watches
You may be wondering: "What is the best man watch today?"
Choosing the right best man watch for yourself is not always an easy task in this saturated industry.
First, you don't necessarily need to buy from a well established and renowned Swiss brand to get the most out of your money. These less-known independent and not so quiet popular watch brands can also offer strength, durability, and provide you with an excellent long-term investment.
Second, for your long-lasting investment, choose a stainless steel case! No questions about this. Stainless is the only way you will be able to enjoy wearing your timepiece for many years to come. Steel material will endure shocks and resist much longer than any other plastic-based case materials.
Third, ask yourself if you prefer to choose a mechanical timepiece or a quartz-based one. The difference is crucial. More though-after, an automatic sports watch is a high-end choice, and not necessarily the right choice for you. The complex mechanical movement usually offers a power reserve of 38 hours or more (Wryst Racer), and you will enjoy setting the time every time you want to wear it. Self-winding watches require servicing, which is strongly recommended.
On the contrary, the Swiss quartz movement watches for men are likely to be extremely accurate. The battery life can last for several years. The quartz chronograph movement used for the Wryst Force collection has a battery life of 54 months before it will require replacement.
Aesthetical and reliability should be your main concerns. After all, you want a new timepiece, which will last longer than your last one.
1 - Avoid the same mistakes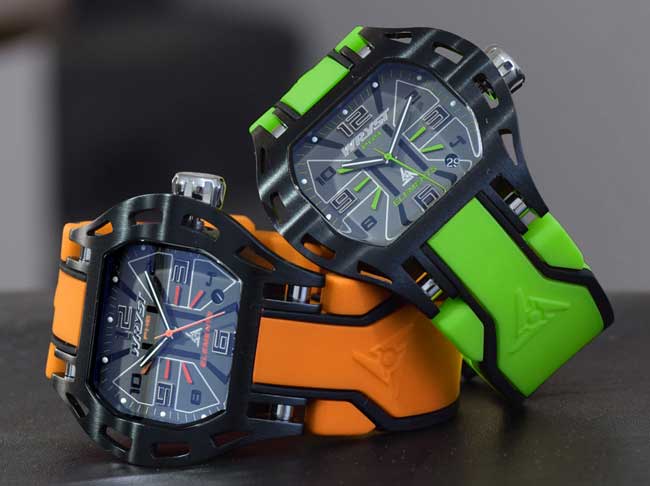 How bad exactly was your last purchase?
With time, you can pinpoint what went wrong with your last buy. Whether your choice was not fit for purpose or did let you down, try and avoid making the same mistakes.
You may want to take more time looking a the pross and cons of your next acquisition. Most importantly, look at reviews and make your mind up based on other's experiences. Avoiding disappointment is something you should consider before hands.
Here are some examples of reviews which will make your choice easier:
Unmarked coating

"The Wryst Ultimate ES20 I bought last year is so scratch resistant that I decided to buy the black metal bracelet. I owned a few black watches but this one still looks new after wearing it almost everyday. I strongly recommend these for a hard black coating. Thanks"
My best looking piece
My Wryst Racer SX4 automatic is the best mechanical reference in my collection, period! And I have many other high-end luxury pieces from reputable brands... Matt F."
Your future watch features are also crucial in your choice. Do you want a black dial look? A sunray blue face style? And a handmade luxurious alligator bracelet or a silicone one?
Do you wonder exactly what your needs are? This is also an essential factor in your decision-making process, as some attributes are better than others in specific situations. If you love motorsports, for example, you may want an affordable dress watch in a leather bracelet. But for outdoors and watersports, go for a more resistant silicone band. The same applies to the casing style and shape. For a more classic style opt for a round face choice, where for your fashion lifestyle and going out, you may want a more unique and atypical look.
2 - Quality over Quantity
Choose a Timepiece Engineered for Your Peace of Mind
Smaller independent brands have to be more performant than the well-established ones.
Instead of a big name producing a thousand units of the same reference, choose a watchmaker who is offering meticulous attention to details, groundbreaking quality control, and limited production. This factor will also help you obtain dedicated and friendly customer service.
Smaller businesses will have to make your purchase worthwhile to keep their customers.
Most importantly, there are several different types to choose from. Which is the one you are looking for? Quartz movement black watch for men, a mechanical movement, pilot watch, field watches, or a diver with 200 metes water-resistance? A watch collection with quartz movement can be the best for you but consider the Swiss Made signature on the dial. 
More casual water-resistant with case diameter 45 mm option may be more within your price range. Alternatively, high-end movements of high-quality timepieces with self-winding mechanical movements are much more thought after.
You can also take the jump for a more sporty feel with watches bands. Rubber straps are great for outdoors and intense activities, when a quality handmade leather bracelet can be best for an automatic with winding movement to wear on formal occasions and night out.
For example, Wryst offers more durable materials and thought-after specifications, such as:
World's Hardest Black DLC Coating

Grade 516L Hard Stainless Steel

World-renowned Swiss Manufacturing

Cases Built with Complex CNC Machining

Modern and Trailblazing Design

Scratchproof Sapphire Crystal

Shatterproof "K1" Mineral Crystal

The Most Secure Bracelet Attachment System

Quality Handmade Leather Strap
Wryst is specialized in offering the best of watchmaking with modern materials and the best features for a smaller budget. No need to have deep pockets anymore to find a unique piece with high-specifications and extensive know-how. The scratch-proof Sapphire Crystal with anti-reflective coating, Swiss reliable movement, and scratch resistant black coating are now becoming more accessible.
Thanks to the brand Wryst, make the most of your investment with a good level of peace of mind. Also, the movements in all timepiece are also anti-magnetic, and shockproof. For example the Wryst Ultimate has everything you will ever need and is equipped with top features that are usually found in higher budgets starting at +$1500 USD. Take the jump and try something new! 200 water-resistance is also remarkable. The screwed case back and screwed crown offer the best possible protection against water ingress and you can practice your favourite watersport with the guarantee to not feel let down. Wear your unique sports Wryst ultimate days after days knowing you have made the right choice with a trustworthy investment.
3 - There for You, All the Way
Building a Long Term Relationship
Taking your chance with a brand wheeling to create a long-lasting collaboration with customers is always a plus.
At Wryst, we strive to offer one of the most emphatic customer services. We will first start by providing you with the answers you need promptly, give you more details about our products, and assist you with your initial purchase.
Furthermore, Wryst also understands well the users' needs and concerns through consistent after-sale service. All we are focusing on is to ensure every expectation is met to the highest possible standards. The more established Swiss brands avenue often leads to having difficulties to reach-out. Plus, a personalized dedicated and emphatic contact is unlikely.
We have had returning happy customers since the very beginning of our journey with the collection Airborne which was sold-out in only several months. Since then, our growing portfolio of satisfied customers is one of the most important asset we have. If other commercial brands are not giving much credit to each one of their customers and lost the capability to look well after them, at Wryst we do just the opposite. Returning customers often account for just under 50% of a thriving business yearly return. We send a monthly Newsletter to our portfolio of customers with new release, new blog posts, and the latest special offers.
4 - Trust is Important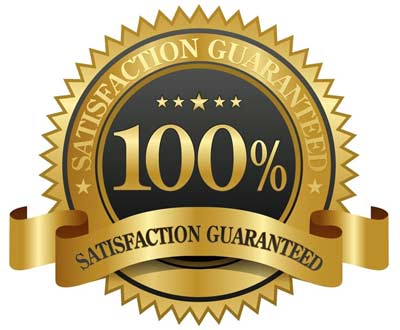 Endless Reviews and Customer Recommendations
You will be surprised to discover how much positive feedback we have gathered since 2012.
Eight years of encouraging good reviews and kind words from our customers are there to talk about our products and services.
Our feedback rating is, on average, 4.8 out of 5 stars!
5 - Take the Jump Today
Finally, when you have made your choice, take the jump sooner than later. Whereas you believe the Wryst timepieces are perfect for you, remember only minimal series are produced. Stocks will not last forever, and already many models are discontinued. For example, you are no longer able to buy any reference from the watch series Wryst Airborne, Wryst Motors, Wryst Shoreline, Wryst Isle of Man TT, or one of the Wryst Automatic 2824 which was the smallest series with only 50 pieces made.
Start shopping securely today with our five current collections of unique limited edition Swiss Wryst timepieces and make the most of your budget. Your long-term investment is only a few clicks away:
Automatic Series Wryst Watches RACER
Chronograph Series Wryst Watches FORCE
Sports Series Wryst Watches ELEMENTS
Quartz Series Wryst Watches ULTIMATE
Black Series Wryst Watches ULTIMATE
In conclusion, the choice is for you to make. Ideally, go for what you like, and take your time. The last thing you want is a timepiece that will fade away with time. A more classic choice is likely to stay in your heart for longer, where a more "complex" design has the potential to become dull after only a few weeks.
It is why at Wryst Timepiece, we take our time and only validate a design when it is still looking durable but timeless after several months and sometimes more than a year in the making. Once you have made your purchase, ensure you have to look for your price for long enough instead of making the jump to fast a make an erratic "love at first sight" impulsive buy.
Surely, if you like the look of a Wryst, you will like it for many years to come, and be likely to need a second one. Many customers have decided to collect them.
You can discover more about the design complex research & development strategy and everything else you want to know about Wryst.
Available in small series of 99 pieces, the luxury Ultimate collection is dedicated to sportive individualists wanting to wear a very special and exclusive Swiss Chronograph. Ideal for outdoor activities such as water sports (Surf, kite surfing, windsurf...) and winter sports (snowboard, snow-kite, skiing...), the tickers are an excellent compromise of strength and durability while totally exclusive and designed to stand out with class, style & charisma.
Inspired by leisure sports and touring, the Ultimate collection pushes the boundaries of watchmaking with a totally disruptive approach. The brand goes beyond traditional designs with extremely exclusive watches that no other brand has ever produced.
External references: