WRYST ISLE OF MAN TT WATCH
The Wryst Isle of Man TT Watch
Inspired by Motorsports and Racing
The Luxury Wryst Isle of Man TT Special Edition. This exclusive watch produced in limited quantity is just as insane as the TT racers. An aggressive sports design is providing the TT watches an unparalleled look never before available in the watch industry. Tough materials and sapphire crystal are musts for this large 50mm casing. This special edition is produced in limited quantity.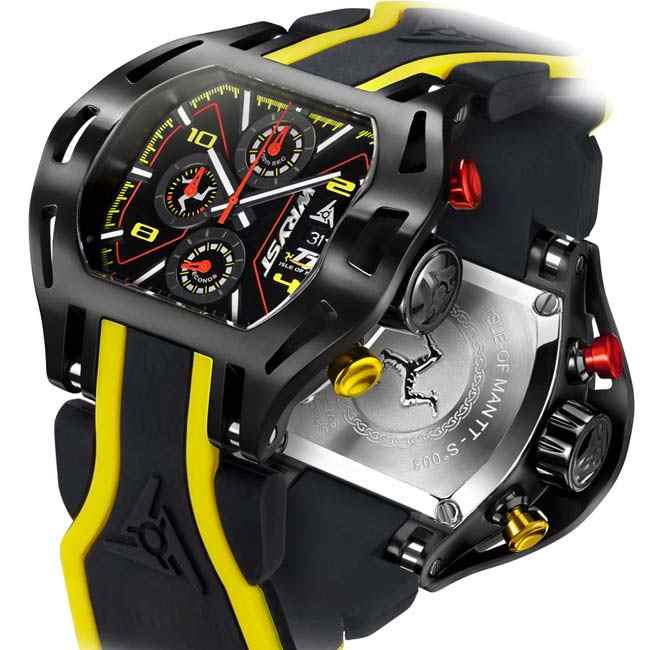 A Unique Timepiece for a Privileged Partnership
Brand WRYST celebrated a unique partnership with the world's fastest road race between 2015 and 2018 - The world's most epic, fastest and most dangerous motorcycle and sidecar tourist trophy.
Wear an exclusive "piece of history" with this unique watch Wryst. Following the immense success of the previous Wryst TT watch now sold-out and discontinued, the brand has designed a new bolder timepiece. Available only in special edition this chronograph will never be available again and is discontinued. An epic watch holding the quintessence of the world's most famous superbike and sidecar race.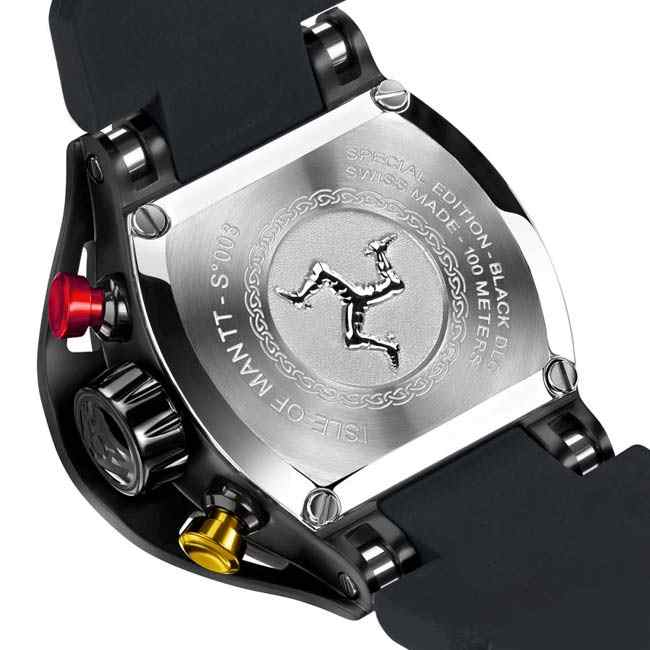 World's Hardest Black Coating
The ultra-sportive watch benefits of the world's most scratch-resistant black coating. The DLC (Diamond-Like Carbon) protection is the hardest way to protect black metal casing against shocks and scratches. This special edition produced in small quantities also has chronograph functions with the top pusher in red and bottom pusher in yellow. Racers will appreciate this function for timing themselves around the legendary Snaefell mountain race course. Every year at the end of May the public road of the isle of man is closed and the fastest pilots on earth can race in a frenetic atmosphere.