Small budget quality Swiss wristwatch for men
The Ultimate Limited Edition Sports Watch
Wryst thrives on producing the best mens watches under 500 Wryst Ultimate quartz watches Swiss Made with a unique style. You can enjoy your bold timepiece for any sportive activities and everything else! The Ultimate Collection is dedicated to adventure sports, extreme sports, water sports, motorsports, and outdoor activities.
Strongly built and with astounding specifications, the Wryst Ultimate Sports Watches, the best men's watches under 500 Pounds, has it all. This Collection offers scratch-resistant black DLC* coating (*Diamond-Like Carbon), sapphire crystal, 200 Meters water resistance, and much more. The Ultimate references are the perfect diving watches.
A screw-down crown and two bi-color silicone straps are offered at a lower price. Produced in Limited Editions of 99 pieces only, the Ultimate will provide you with accuracy, reliability, and excellent value for money. Why wait? Six of the sports watch references ever produced by Wryst are sold out and discontinued. These timepieces will never point the nose out anymore, ever!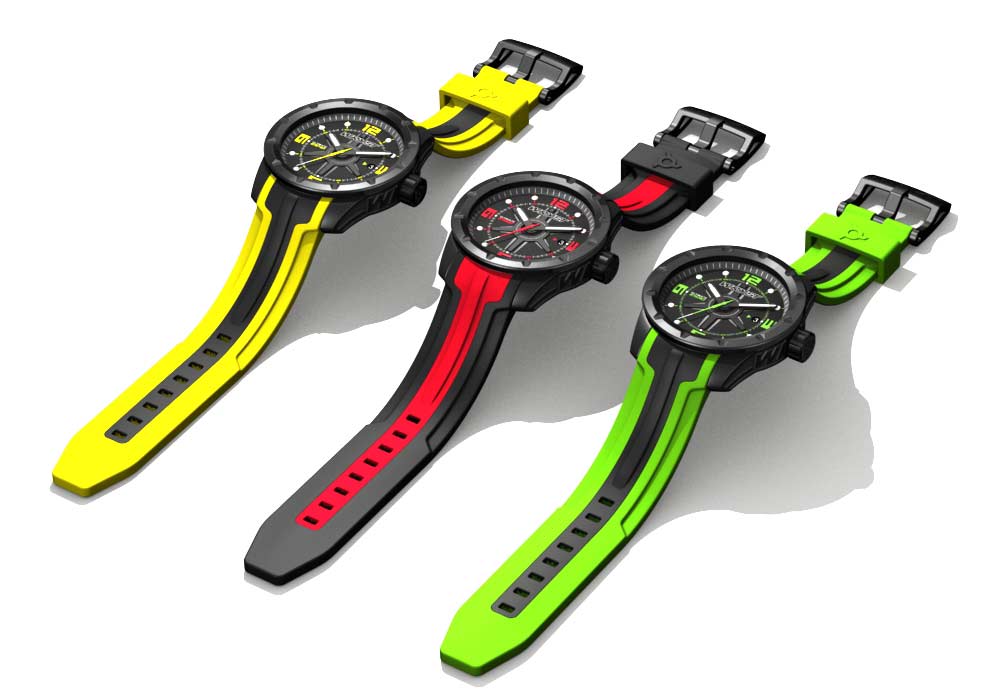 Pick your sports to watch color and serial number.
The Wryst Ultimate watch collection offers highly colorful color combinations. What is your favorite color? Lime green? Bright yellow? Black with the red combo? This year we have also produced the first all-black model with absolutely no color (well, black is a color, right!?) but black and dark grey. The date is white on black, so it offers very clear readability. CNC engineers the watch designs in stainless steel grade 516L, the hardest.

We are particularly proud of the Wryst orange watch Ultimate ES50 model with a sophisticated combination of dark slate grey and orange details that are new in the watch industry. This watch comes with a bi-color dark grey and bright orange strap and an all-orange strap. The straps are marked inside with ULTIMATE letters.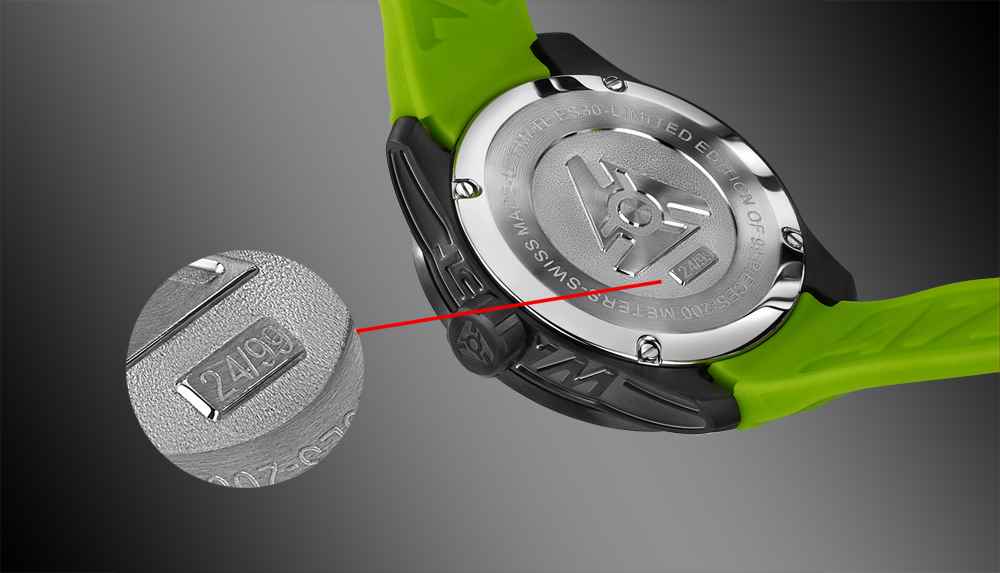 Ultimate watersport watches Wryst ES30.
As much as we can, we want to ensure that we can offer the serial of your choice and will not hesitate to offer alternatives. Do you want the Wryst Ultimate sports to watch in black with the serial number of your birth year? We will tell you if it is available and, if not, offer an alternative; how about Lewis Hamilton, car number #44, or your age? The age of your daughter, your son.
We recommend you contact us very early as soon as a new collection is available to have a broad choice of your exclusive limited edition Swiss sports watch's serial number. With a selection from #01 to #99, anyone can have a shot at choosing his serial number, but timing is of the essence! Some references are also available with a leather strap.
Expect more from your affordable wristwatch.
The exclusive Limited Edition of 99 pieces Wryst Ultimate sports watches is sold with a one-year warranty and comes in a luxurious wooden watch box with white leather lining. The instruction manual and warranty registration form can be found on the recyclable USB card. You can forget about overly priced Swiss extended battery life watches. The Wryst Ultimate is the most affordable Swiss luxury watch. We offer fast delivery worldwide and friendly after-sale service. Also available are the Swiss chronograph watches Wryst Force with a black dial, blue dial, a stainless steel case, quartz movement, and hour markers.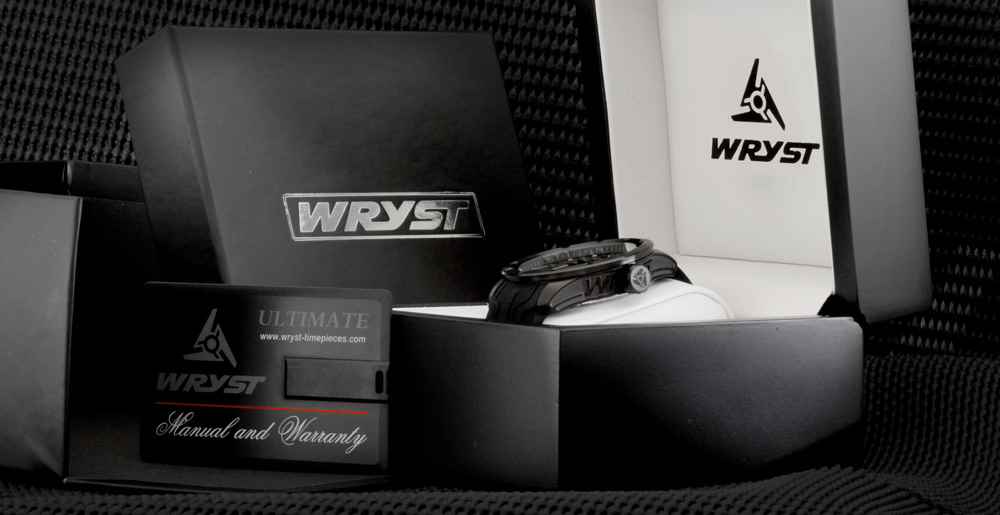 We are one email away from you.
You can forget about going to town to have your question or concern answered. Our impeccable and emphatic customer service will respond within a maximum of 24 hours, making it one of the fastest in the watch industry. Just check out our reviews on the watch product pages; our customers are always happy and obtain satisfaction at all times. Today, 38% of our customers have purchased a second timepiece, and 18% are considering their second purchase as we write this post.
If you want a great alternative with a more luxurious feel, choose the designer automatic watch Wryst Racer. This unique Collection of only 75 pieces provides individualists with a first-choice high-quality timepiece. These references all benefit from automatic movement with a 38-hour power reserve.
One of the best watch brand customer service
Have you tried contacting Tissot, Tag Heuer, Omega, or Rolex customer service? At Wryst, we have all the orders centralized in one place, so we can trace your purchase within seconds and have the whole history of your timepiece on the screen. Because Wryst only sells the exclusive Limited Edition affordable watches on the official brand's website, you no longer have to worry about your watch shop having difficulties contacting your brand to sort your problems out.
Whether you are located on the other side of the world or nearby, we consider all contact with our customers extremely important, and we want to make more friends every day!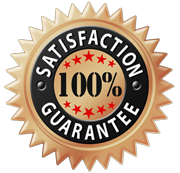 100% Satisfaction Guarantee
At Wryst, we guarantee 100% satisfaction or your money back. If you feel your timepiece is not quite what you expected, send it back new and unworn within 14 days with all accessories for a full refund. Usually, we offer to ship your watch for free if you ask; in this case, the initial shipping cost will be deducted from the refund.
Are you concerned about customs tax and entry into your territory? Contact us by email to see what can be done. We will not hesitate to go the extra mile for remote locations or parts of the world where the local courier services are average. Depending on where you are, send us an email, and we will consider using our partner UPS services for a prompt and super secure shipment. We have happy and satisfied customers worldwide; Australia, Singapore, Malaysia, etc., but 45% of our watches are sold in North America!
Discover all other wristwatches.