Mens watches Wryst | Best Watches for Men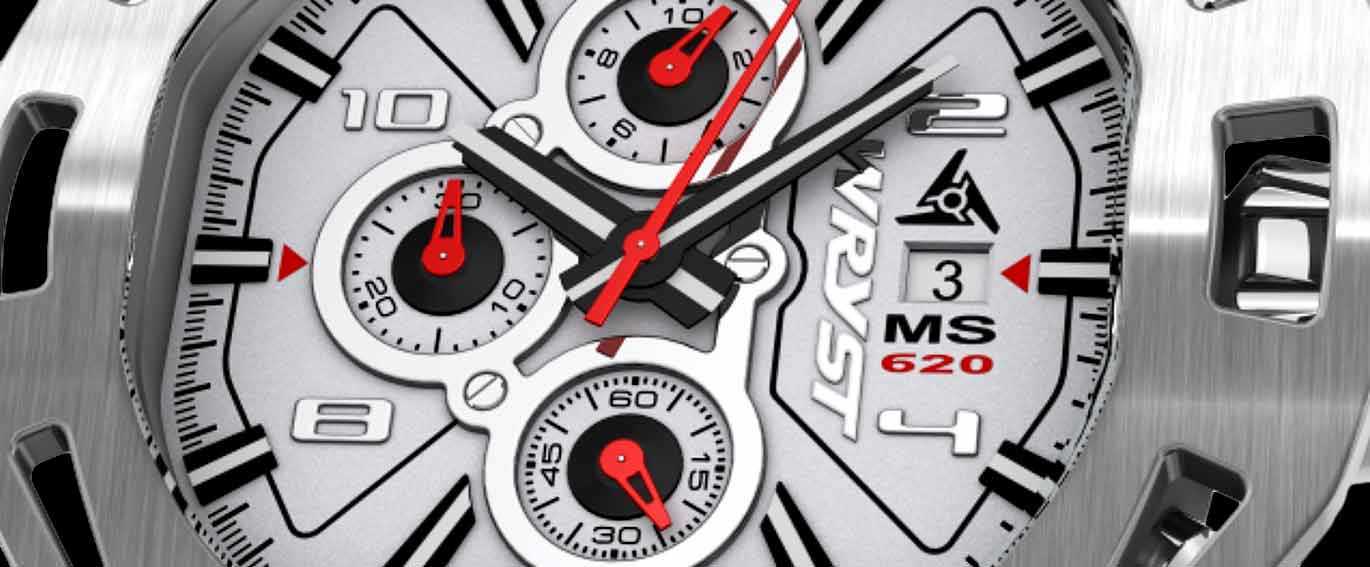 DISCOVER A NEW STYLE OF FASHION MEN'S WATCHES
The watches for men Wryst RACER, FORCE, ULTIMATE, and unisex ELEMENTS are available and in stock today! Buy from an independent brand established in 2012 and only producing exclusive small quantities of limited editions of 75 or 99 timepieces. The motorsport and outdoors-inspired Wryst are at the forefront of the luxury lifestyle.
The unique brand Wryst offers unusual and aggressive-looking watch collections with tough materials without breaking the bank. The "K1" shock-proof crystals, black DLC scratch-resistant coatings, date window, and Sapphire Crystal are some of the hardest and most reliable in the industry. Choose to wear today strong, durable, and reliable luxury brands dedicated to men and women and designed to match your everyday luxury fashion lifestyle.
Why Choose to Buy a Wryst Watch?
Ask yourself: Would you prefer style over functions or the other way around? The market offers many plastic electronic wristwear in recent years, but they have many downsides, and they look cheap. Also, there are many dearly priced timepieces using poor quality black PVD coating, mineral crystal, and Japanese quality movements.
Wryst offers the best of both worlds: Durable and reliable quality sports wristwear for men and women with modern style and design.
Your style is who you are, through what you wear
Before someone can have an idea about who you are, they will first see your look. This evaluation includes your clothes, style and colors, face and hair, and the accessories you are wearing. These consist of necklaces, earrings, bracelets, and even most importantly, your wristwear choice. However, most electronic wristbands and electronic wristwear gadgets have a black screen, which only activates when touched. Apple and Samsung gear has limited power, and they require to be charged nearly enough every day. You must also update it regularly and purchase a new one to keep up with new technologies.
Are you an individualist, or are you a follower?
People who have a personality usually choose very carefully what they wear.
In the world of luxury and fashion, no one ever wears a smartwatch. People who choose to wear them have very little to no style. The reason is, digital and electronic wrist devices have no style. They have only megabytes and electronic parts inside them. No pulse, no heart beating. Only just data, and it shows. You will find out you already have enough data and artificial intelligence inside your smartphone!
Your look is an important tool for your success. We offer luxury watches of Switzerland with leather straps and combinations of a gold casing with a white or black dial. Wear a stunning timing accessory you love and enhance your modern daily lifestyle at the same time. These latest watches are much more affordable than other high street names such as Tag Heuer, Patek Philippe, Audemars Piguet, Victorinox, and Vacheron Constantin.
As opposed to a cheap electronic ticker, a quality analog timepiece is like you. It lives through a heart, whether these are Luxury timers with quartz movement, Chronograph movement, or mechanical automatic movement.
"Wryst enhance your daily lifestyle and contribute to your success through stylish quality timepieces with unprecedented style".

 
The Wryst Elements 3 hands/date sports colorful watches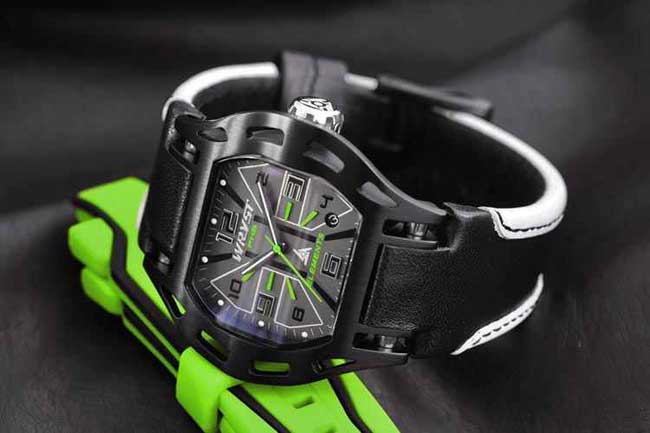 Wryst Ultimate quartz versions: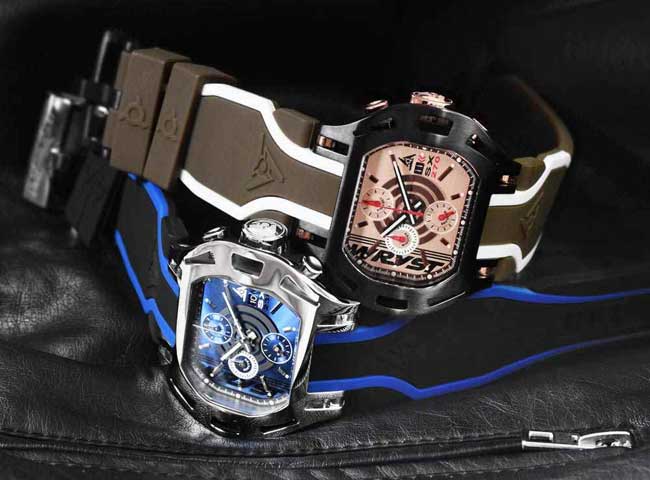 Wryst Racer Automatic Wristwatches:
ENJOY LOOKING AT YOUR TICKER, FLAWLESSLY, AND EVERY TIME
All references include long-lasting battery life (For quartz movements), easy-to-read hour and minute hands with luminova, and several other extra features. The face offers a wide dial window. Most references provide the user with a clear date function. Contact us should you decide to purchase one of the striking sports timepieces, Wryst, for your free shipping code.
In conclusion, we can demonstrate your style can improve with quality, reliable wristwear. Electronic wristwear has very little to no style and a lot of functions already available with your smartphone. A strong personality and self-minded person will rather be buying luxury quality timepieces. Remember, your smartphone will process the data and be your communication companion. Your timepiece will make your personality more charismatic and will allow you to shine through every day.
A LONG-LASTING EXPERIENCE, WITH NO FUSS
Another interesting fact about the heavy-duty timepiece for sale offered by Wryst Timepieces is that they are a long-term investment dedicated to last for many years to come. The brand offers perfect production and assembly with extensive experience and know-how. Every detail, every curve, material, and color was carefully chosen and designed with a taste that should please the eyes.
Wryst sells disruptive wristwatches far from the mass production and regular supply chains. There is only one way to purchase one of these: Online. This guarantees we can offer professional and emphatic customer service up to your standards and expectations. No more waiting for spare parts or servicing your timepiece. We can guarantee one of the world's fastest and most friendly customer services for your buying experience.
THE HIGHEST SPECIFICATIONS:
- Scratch-Resistant Sapphire crystal

- Screw-down crown holding tight against the case

- Water-resistance between 100 and 200 meters

- Ideally, an exclusive limited edition is always more unique

- A black scratch-resistant DLC coating

- Details, shape, and all elements carefully designed in the style

- A genuine intention to offer a reliable and durable wristwear experience!
WHO ELSE CAN TALK BETTER ABOUT A WRYST THAN ONE OF OUR CUSTOMERS?
Review from Derique Y. in Singapore after receiving his Wryst Airborne FW3:
"Quite frankly it came to a point when I'm finding most watch designs boring, especially the case design where everyone seems to be so lazy and use what's available. You have brands like Harry Winston with deliciously nice dials and faces and everything else, but just lacking in the case design. Why? Love how Linde Werdelin takes the effort to make the case and strap exciting. So yes, more watch brands should make their latest models 'wildly designed.

If you think the Wryst Airborne FW3 looks good in the pictures, it looks even better in real life. I was pleasantly surprised with the weight. I like watches that have some weight to them. It's not heavy, just solidly reminding you of its presence.

Love how the curved K1 mineral crystal with anti-reflective coating made the dial looked sharp at any angle. The wavy DLC coated case was really well made, WRYST paid attention to fine details. I would think most other competitors would have just gone with a curved surface instead. On second thought, most other brands wouldn't have even come up with a case like that. I've always been a fan of Linde Werdelin's Spidolite case, and this is just as unique! Furthermore, for some strange reason, I wear mine on my right hand even though I'm a right-hander, and the fact that the case extends over the crown and pushers made the it look like it is a lefty!

The dial has a stunning design. I like how the 12 and 6 counters look identical. I have a preference for timepieces with two registers (like Monacos, Autavias). The 9 o'clock counter somehow reminds me of the Spidospeed with the white indexes, in a right way. My only gripe was why the date dial is white instead of black.

The Ronda movement with split functions has a solid feel when pushing in the buttons. The back case is a screw-in, and I love the 30/75 printed there! Thank you, WRYST, for even choosing a nice number for me!

The FW3 comes with a spare thick silicon black band, very thoughtful since the band is unique, and it would be hard to find a replacement. Besides, I think the FW3 looks excellent in both Green and Black too.

Frankly, the design grows on you the more you look at it. And it'll be a conversation piece when I wear it out tomorrow. I am blessed to have gotten this timepiece, but I think it is worth more than the price that WRYST is asking for, especially since there are only 75 pieces in the world!"
Make a difference a wear an extraordinary fashion accessory that stands-out and reflect your personality. Men and women want to find a sincere timekeeper who corresponds to their good taste and individualist style. We demonstrate this is not always down to your budget. Buy today a charismatic luxury lifestyle timepiece much more affordable than most. There is only one place you will ever be able to purchase one unique limited edition piece - Online in the boutique Luxury Watches Wryst.
Watches with a Modern Look
These men's watches with Swiss precision are just a click away from enhancing the future of your lifestyle. We've designed exceptional men's watches, a timeless new look that you can enjoy for years to come. Most of this ideal accessory is only available in small series of 75 and 99 units. With a range of bold and manly sizes from 45mm to 50mm, the exquisite timepieces are dedicated to individualists with a pronounced taste for ambitious lifestyle, motorsports, and adventure. Wryst produces quartz models, unique chronographs, and also high-end automatic creations.
Live a New Lifestyle
Whether you are looking for a male watch for your night out or your outdoor activities, you can browse our selection online to find an ideal model that suits you. Our large and versatile collections represent Wryst's DNA and have come to life inspired by your needs and demands. Robust, resistant materials and Swiss certification make the timepieces exclusive and will be a perfect addition to your collection. Find your ideal with creations adapted to all seasons and water resistance between 100 and 200 meters.

Dress watches with integrated leather straps or colored double injection silicone straps are ideal for your sportsmanship, allowing you to express yourself fully.

Scratch-resistant sapphire crystals, shatter-proof mineral crystal, rugged black DLC protection, or even the screw-down crown on all of our models are the right specifications for your peace of mind. Each reference includes two different rubber straps for added versatility and your freedom of expression. All Wryst timepieces are robust and ready to meet all your challenges.

The result is a choice of rugged wristwear for males that you can fully enjoy with every passing second. Unlike our competitors offering electronic devices and gadgets, we have achieved a more conservative approach to sincere and modern analog wristwear styles. Be tempted by men's chronograph with elegant automatic movements or our standard gents watch with three-hand and date functions.

Our latest adventure-ready version is a modern affordable watch in an audacious and bold stainless steel case, CNC machined. All models run either an automatic movement or a quartz movement of extreme precision. Be one of the lucky 75 or 99 to wear one of Wryst's all-new Force, Racer, Elements, or Ultimate benchmark luxury watches.
Mens Watches With Forever Lasting Style
The timeless finished look and bold curves took years to perfect. We have worked very hard to provide the ideal balance of style and function. From water sports to mountain adventures, our design's brutal and edgy look is superb for men who need their daily dose of adrenaline. Wryst independent brand will meet all your needs and are there to satisfy the most demanding.

The Force series is the ideal outing wristwear, and the Racer line is the most daring race-ready. Two other Elements and Ultimate series with more classic and standard features in precise antimagnetic and shockproof quartz movement version correspond to smaller budgets. Our automatic and mechanical timepieces add a new level of innovation from the classic standard style. The masculine look on offer can be yours for a fraction of the usual price for precise wristwear.
Add to your collection a piece that will stand out!